So obviously I'm new to the forum and don't know many of you, I've always been a forum lurker but I've finally decided to pull the trigger, join and make a thread. Feel free to make rag on my ideas/truck I have some pretty thick skin lol.
So here it is, 2003 Tacoma, 101k, 4cyl, 5spd, 265/75/16 tires, and plenty of rock chips.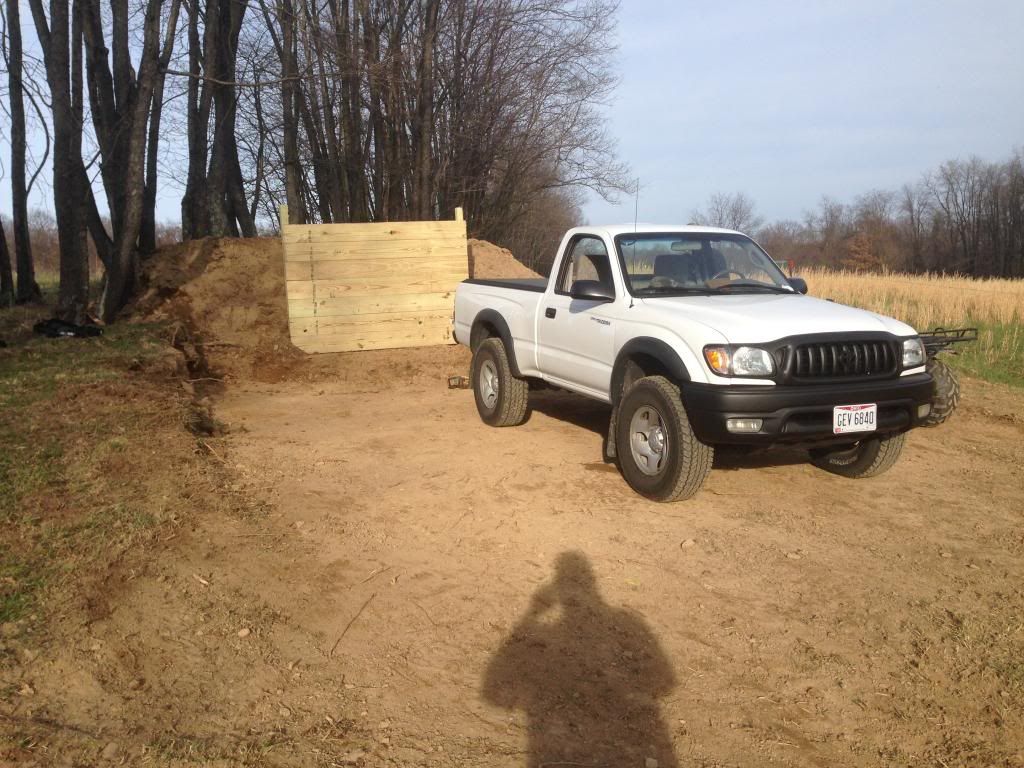 I am in college at The University of Akron for Construction Engineering and have been working the last three years of school to scrape up a few pennies and get back to my roots and get a 4x4. I totaled my Jeep Cherokee right after I graduated highschool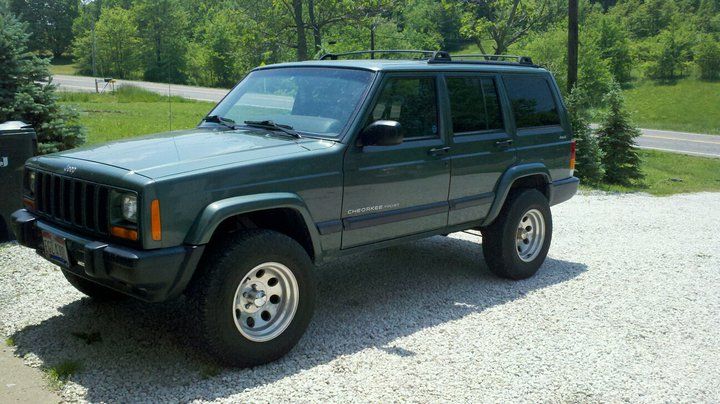 Then shortly after I got a Ford Contour
So after two years of the Contour I picked this piece up.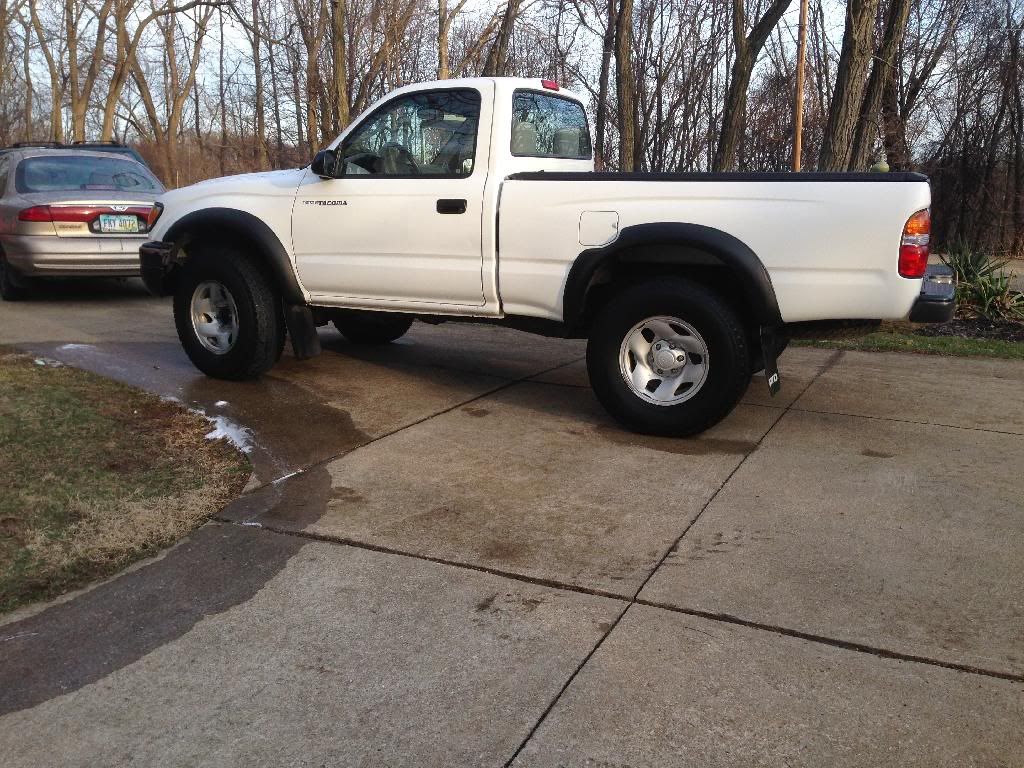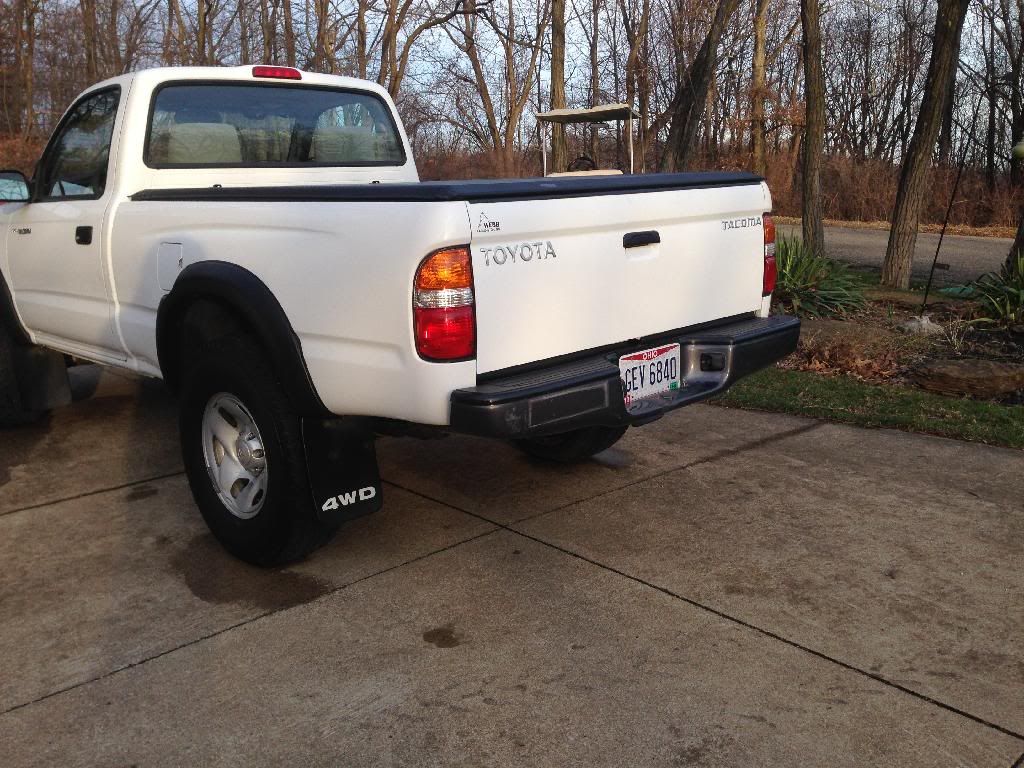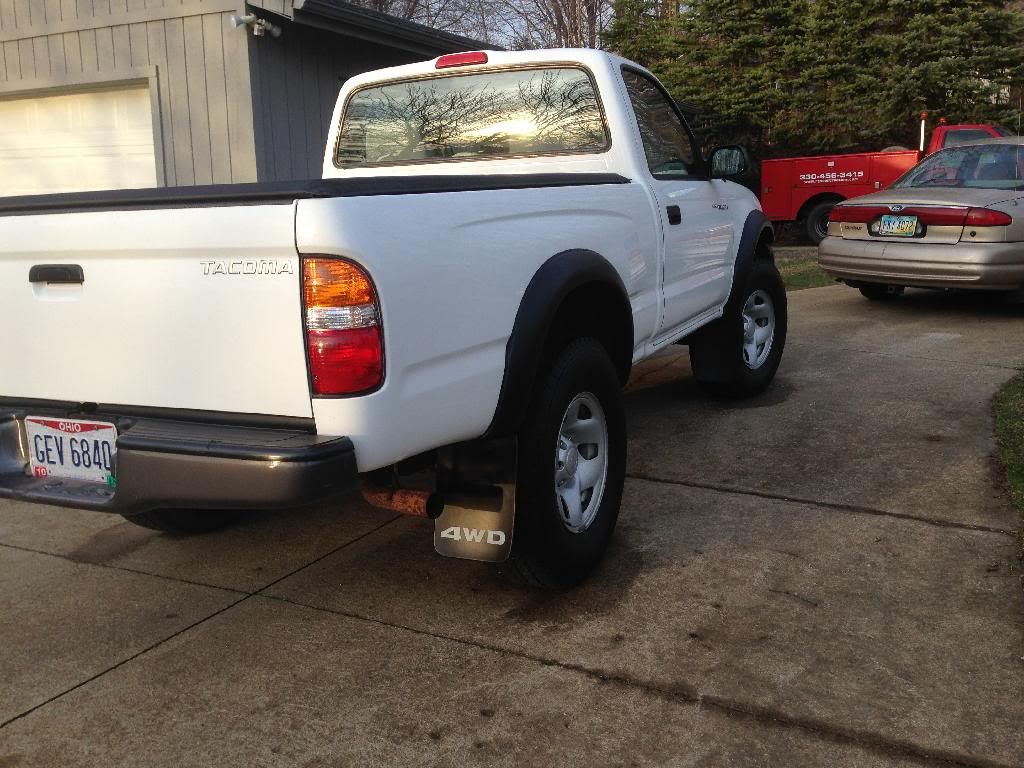 Bench Seats can go to hell.
So first thing first, my headlights they were quite foggy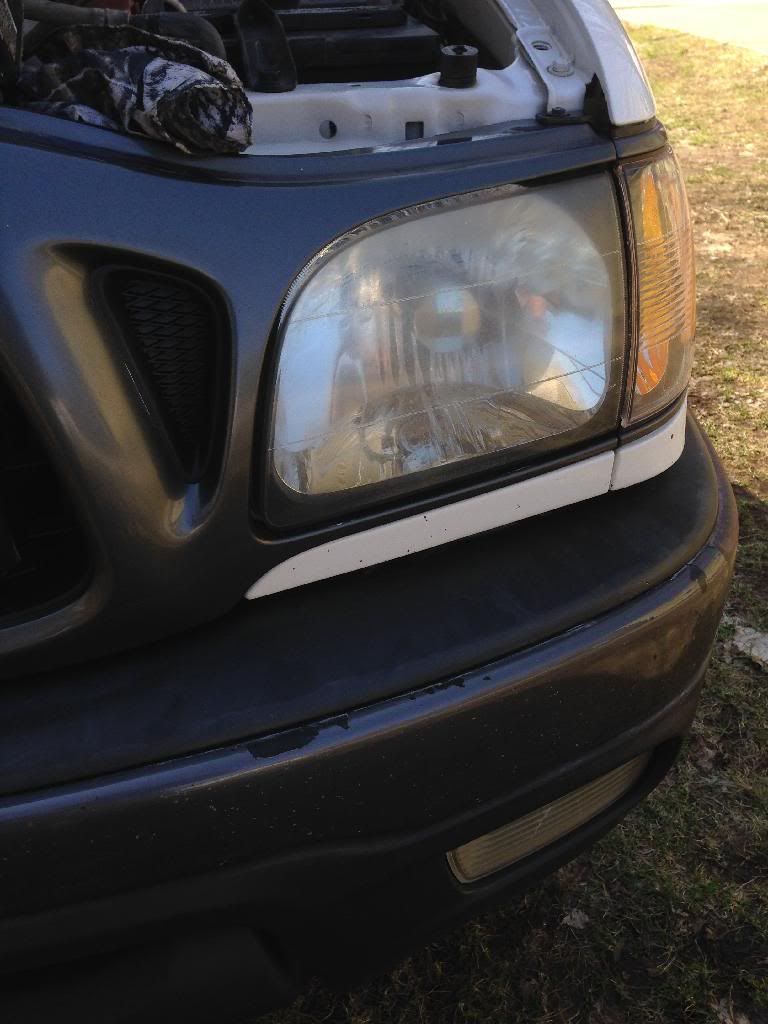 So I polished the best I could without sanding them to try to keep the UV coating intact.
Heres a Picture of the engine bay while I'm at it
So I have a good bit of experience in Plasti-dipping things, my roomates are into "stanced" cars and we have Plasti-dipped entire cars multiple times, with spray cans and then an actual Plasti-dip gun and quite a few little odds and ends pieces, so needless to say I felt up to the challenge of dipping my bumpers and grill that were in need of attention.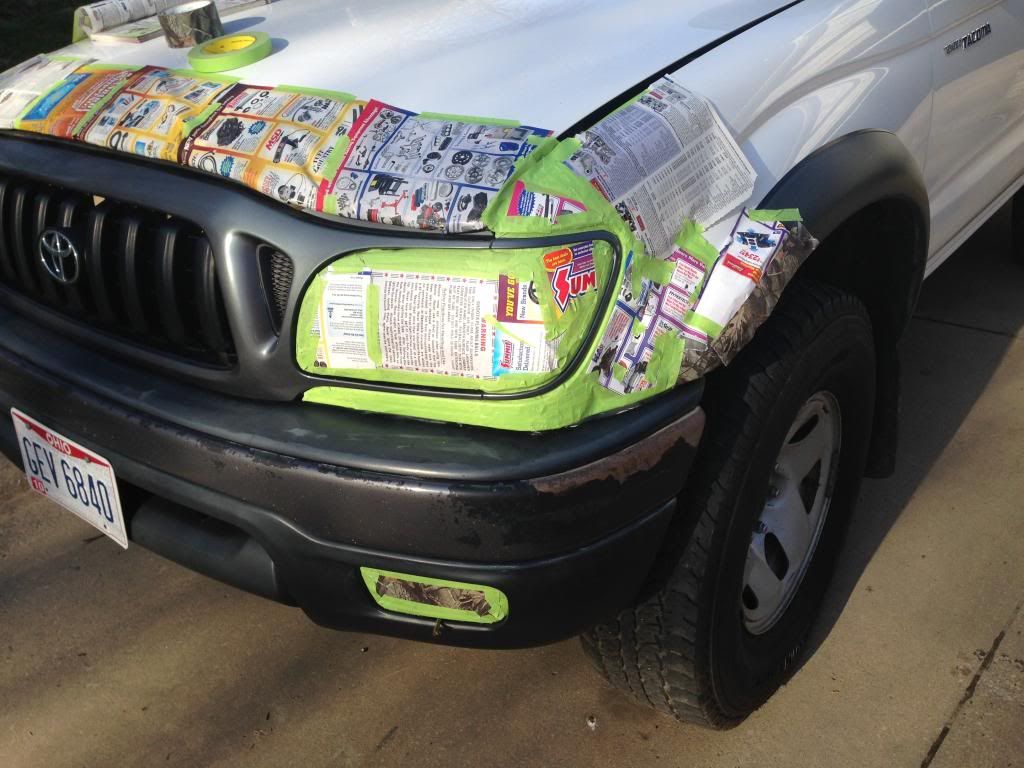 Taped off and ready to go, so I got to work
I think it turned out pretty good for two cans of Plasti-dip and 3 hours
And that leads me to where I am at now, Sorry if this got a little to picture intensive but I've always thought the more pictures the better.
Future:
I currently have wheels, probably something like rock crawlers for now, at the top of my list along with bud deflectors and window guards so I stop adding rock chips to my hood. And I'm looking at window tint, just not sure what percent I want to run just yet. A toolbox for under my
tonneau cover
and a few small thing are also in my plans. A set of bucket seats as well as power windows and locks would be nice but aren't a necessity. I have the money, barely, I'm just taking my time to make sure all of this is what I want. Links to any threads that you think I might be interested in are appreciated, sorry if I bored anyone.
Thanks