As much time as I spend on this site lurking, I may as well have a build page. I hope I can have as great of a thread as so many of you that I've lurked on.
This is my 2001 Lunar Mist, DC 4x4 SR5 TRD. Currently it has 186Kish... miles and climbing.
As it sits today 05.08.2014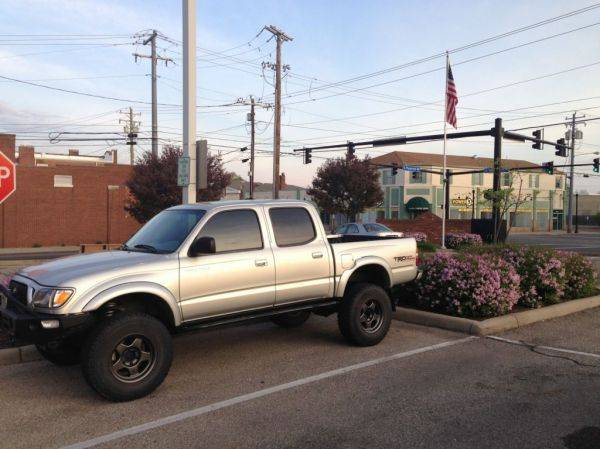 Normally I run a "
Snugtop
SS" but it's hanging in the garage right now.
Mods so far
Suspension
-Bilstein 5100 with
Toytec
coils in front
-Bilstein 5100 rear
-All Pro Standard pack rear
-"Air lift" air bags in rear
with compressor mounted flush with the frame under the cab
Armor
-Elite Offroad front plate bumper
-4xInnovations sliders with kickout
-R.A.T. front and mid skids
Rims and rubber
-SCS F5's (matte gun metal)
-265/75/16 Treadright wardens
-BORA 1" wheel spacers
Lighting
-Morimoto projector housing w/ LED amber halos
-LED interior lighting (all red)
-Lightforce 170 strikers wired to high beam circuit
-4" plasma glow 3000 lumen LED flood plattern (fog cut outs in bumper)
Audio
-Kenwood HU, bluetooth capable
-Polk DB571's Front doors
-Rockford Fosgate P1683's in the rear
Comms
-
Uniden 510xl (Flush mount in ashtray location)
-K40 4' Superflex Fiberglass Antenna
Topper
-Snugtop Super Sport painted to match
Electrical
-Grey wire mod
-Blue sea aux fuse box
When I bought it, it had 142,000 miles on it and had only 1.5yrs on a brand new frame (replaced in the recall). It is a three owner truck (me being the 3rd). I purchased it from a good friend of mine (he owned it for less than 8mos.) who had bought it from the original owner.
How it looked when I bought it.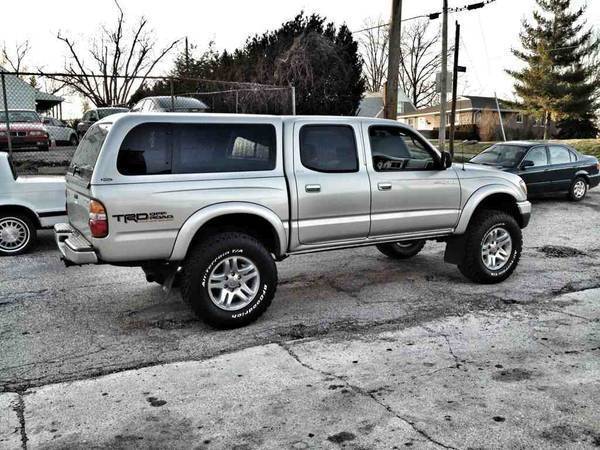 I finally finished up the topper storage/ lift I had installed in the garage.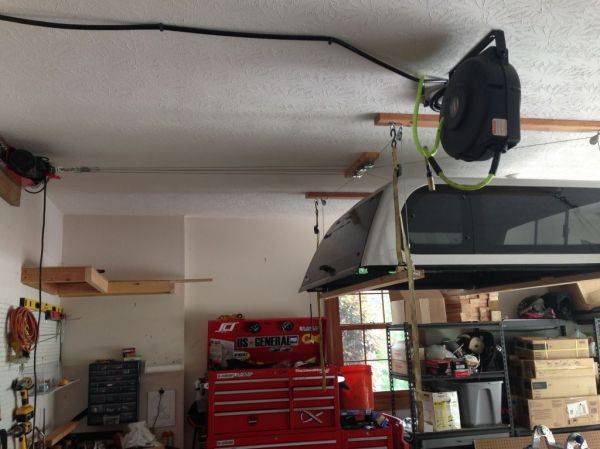 Here's a few close ups of the rigging and such in case anyone else wants to tackle this. In all I have about $200ish in it, including the
HF
120v winch.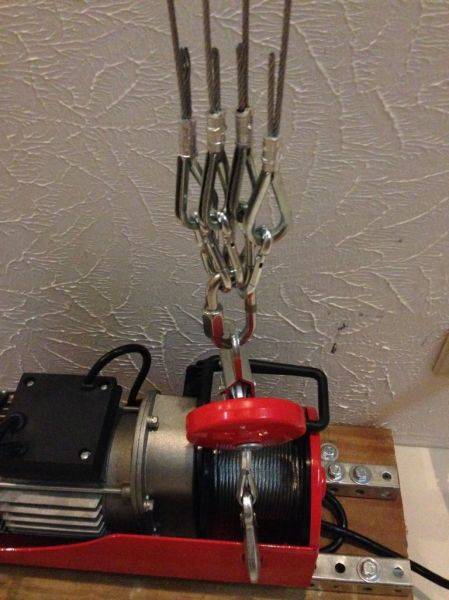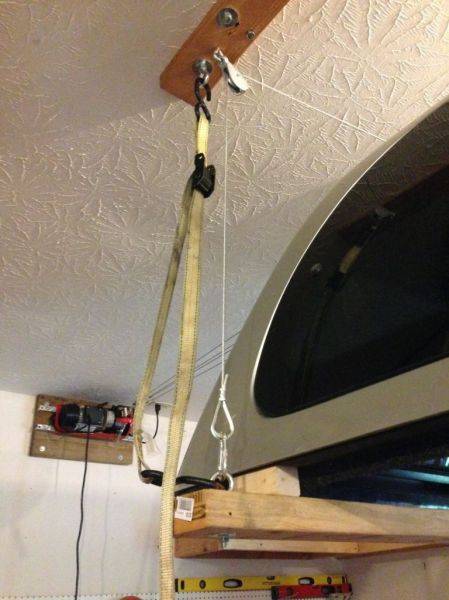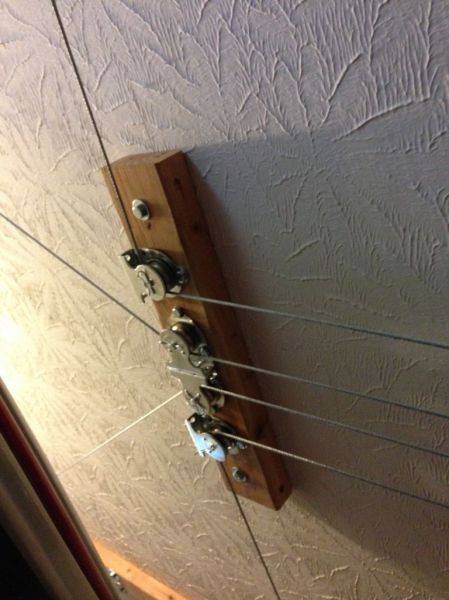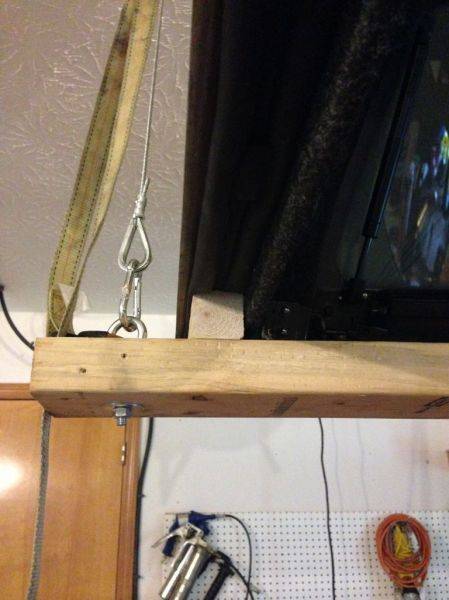 The load spans three rafters for more than enough load distribution.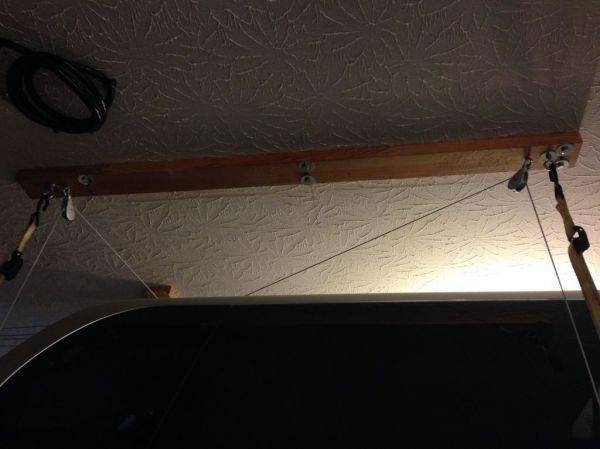 tbc.....
before anyone jumps to conlusions though....yes it does go offroad...