I wanted to do a build mostly for personal documentation to see how things are going to change in a next few years.
She is a second hand paint peeling fun as heck green 5 lug long travel slut.
Almost everything put on this truck was used and works great. It isn't race built, but it is an ugly reliable beast. She is my weekend mall crawler, dirt bike tow rig, jetski tow rig, and desert toy. The ladies are pretty scared of her because she isn't too good to look at compared to the pretty 2nd gen builds you see on here.
This is how the truck sits and has barely changed in a last few years: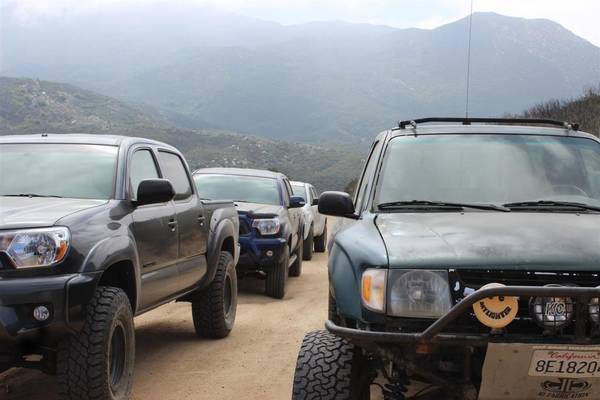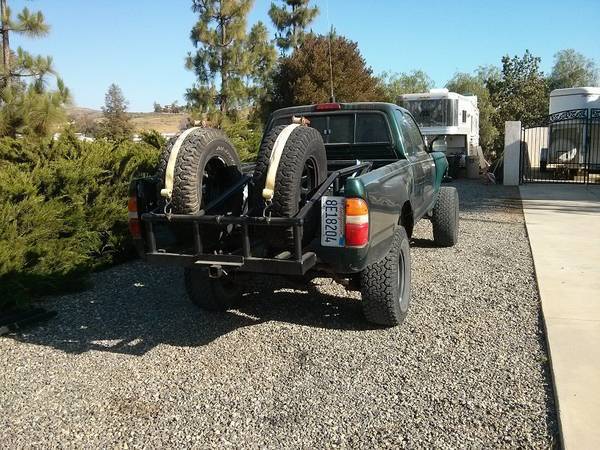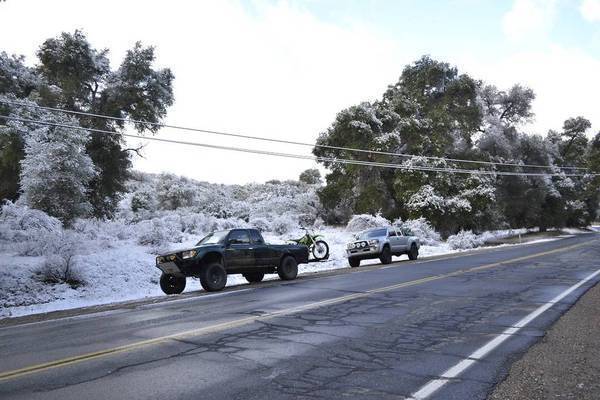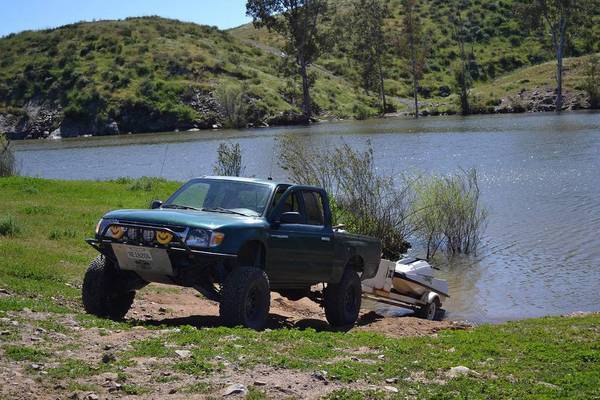 Towing my superjet everywhere!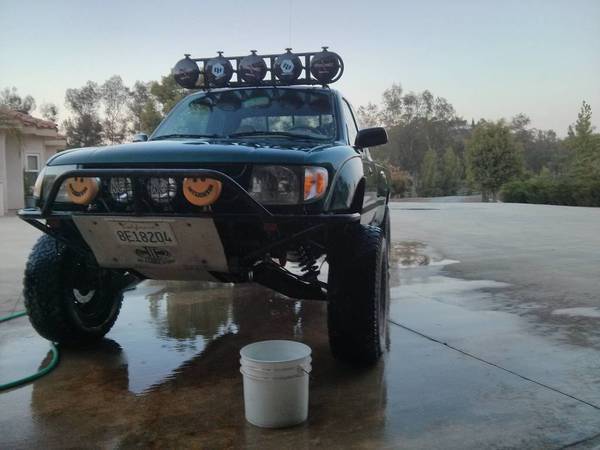 Ran a roof mounted light bar up front for a few months. I reinforced under the mounts with plating. I didn't like it because it took about 3mpg away from city and hwy. Also my peripheral view was killed because it only shines forward. Plus huge glass reflection. It is going behind the cab when I want to take another attempt at it.
Mod list:
Front:
JD long travel
10" King C/O custom engine cage
Fabtech spindles
13" Travel
glassworks fenders rattle canned green
Rear:
hacked to hell bed
50T leaf pack- pulled 5th leaf
custom bedcage
16" King smoothies
18" travel
fully trussed 5 lug rear axle, 4.56 gears, detroit truetrac
Motor:
2rz
E-fans
LC Engineering Long Tube Headers
K&N intake
Interior:
PRP seats
Crow 4 pt harnesses
Race Radio
Future Mods:
1) Turbo
2) Tundra axle and 4x4 IFS Yota spindles
3) Cab Cage