My work in progress.
Current State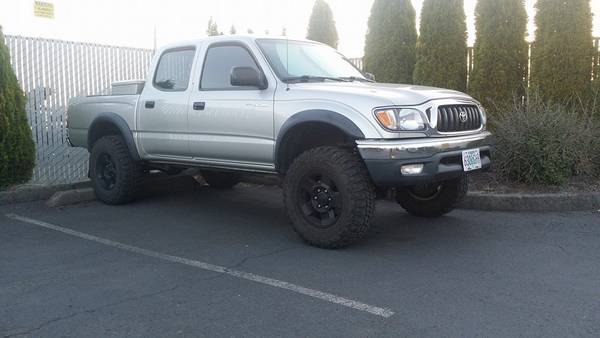 First Mod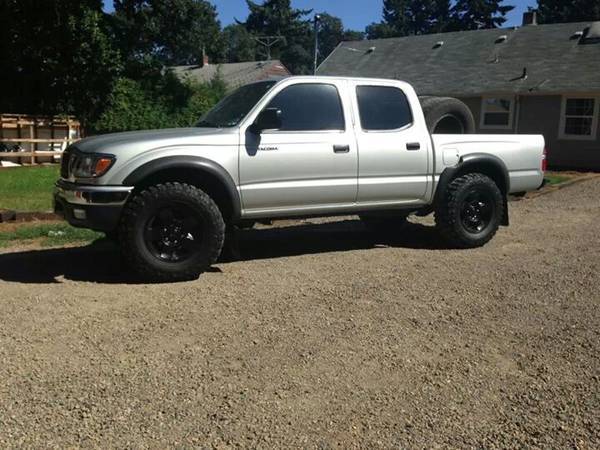 Some factory FJ wheels painted black wrapped in some 265/75/16 Federal Couragia M/Ts
Day of purchase
Mods thus far
Exterior/Suspension
Bilstein 5100 lift struts
Toytec 2' Lift Blocks
Delta tool box
Painted FJ Crusier wheels with 165/75/16 Federal Couragia M/Ts
Spider-Trax 1.25" Wheel Spacers
Interior
Kenwood Double Din Radio
Husky Liner Floor Mats all around
Front windows tinted to match backs
Not a whole lot of progress thus far but looking to do quite a bit more to it in the near future once I begin making better money.
Future Mods
Canopy
All-Pro Offroad Expo Rear Springs
Custom built roof rack
Recovery Accessories
Relentless Fab Front Plate bumper or home made havnt decided
Rear Plate bumper w/ bed protection and possible tire/fuel carrier Maybe CBI Offroad
Lights! Lots of them LED bars and pods to cover my angles
CBI Offroad Ditch Light Mount Brackets
285/75/16 or 17, undecided, BFG KM2s on STS Wheels
Sliders of some sort, undecided.
Wet Okele Seat Covers Gray w/ TRD Devil Toyota Symbol Embroidered
Satoshi Grille
Projector Headlight Conversion and maybe HID
Bedline lower half of truck black
Also have this little project I picked up and put together, thinking one day of getting 4wd running gear and making an Expo trailer.