I got this 2001 Toyota Tacoma Xtracab on April 24, 2009 for $4000. When i got her it had around 144000 miles. It's a nice little 4 banger that gets around 23 mpg, its my first car and i love her: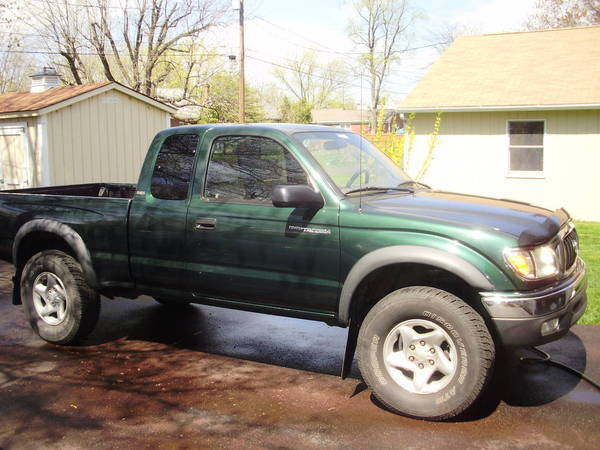 my first order of business was to slap some nice looking AVS window vent thingys, i picked these up at a local auto parts store for $40: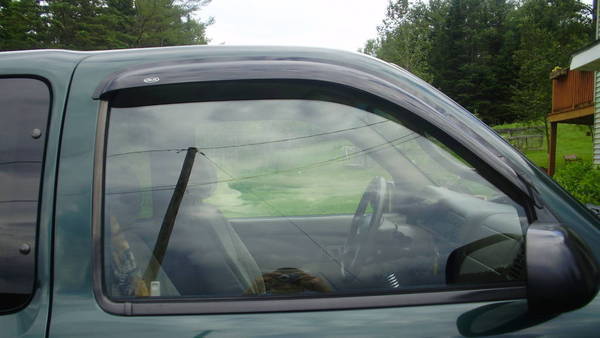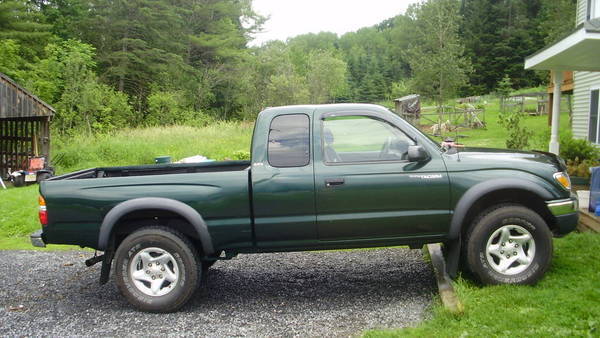 i also bought some interior stuff:
-cheapy little shift knob: $10
-Mossy Oak seat belt shoulder guards: $2
-cheap pedals: $14
i had the back end of the truck painted due to prevoius paint chipping, this cost me $175
the next thing i had to do was take her offroad to test her abilities: while doing this i gave her some new scratches: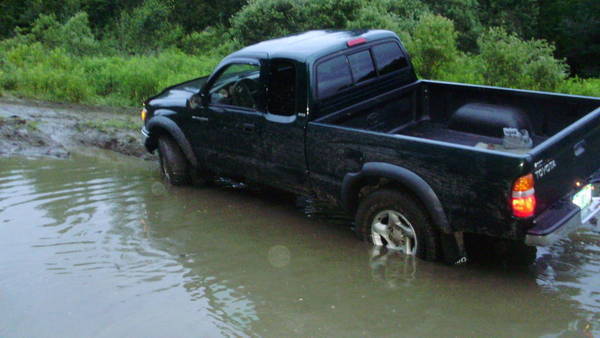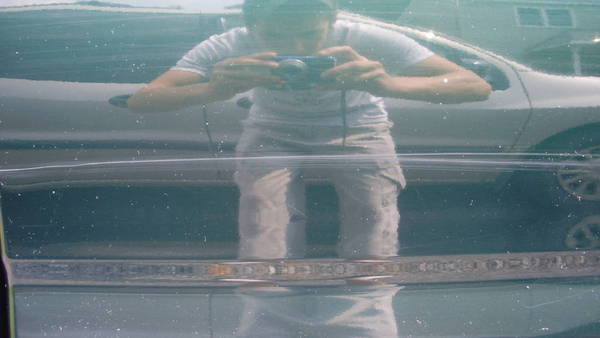 She did great offroad and at one point i had water all the way up to the front bumper, but she just plowed right through. Even though i love going offroad i was so pissed when i got those scratches that i dedicated her to just being a show truck.
i decided that my taco was much to quite so i welded on a Flowmaster 40 series, the muffler cost me $110 with some extra piping that i needed: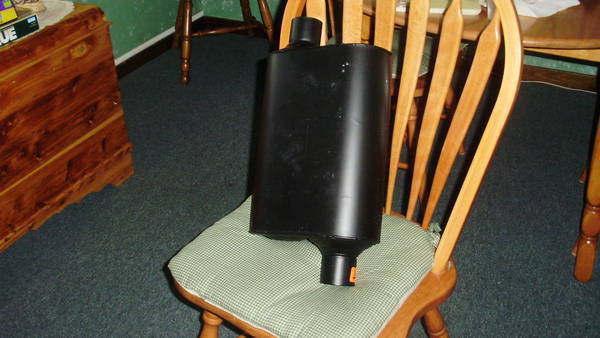 this muffler does a good job of hiding the four bangerness of the truck, but it doesn't sound like a V8
After a few months of no mods i found tacoma world and that set me off
i bedlinered the fender flares: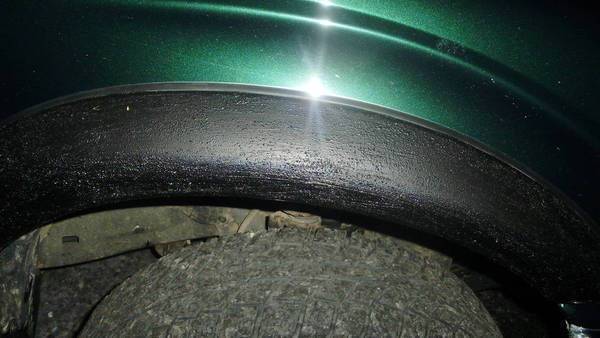 Next i wanted a little lift so i decided on a rough country spacer/shackle lift for $200. this kit came with 2.5" spacers, and 1.5" shackles with longer rear shocks.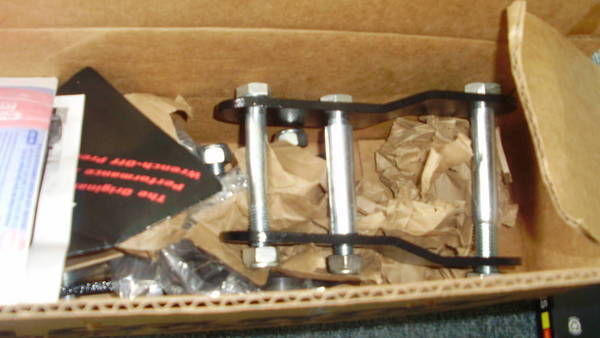 this took me 6 hours but was totally worth it: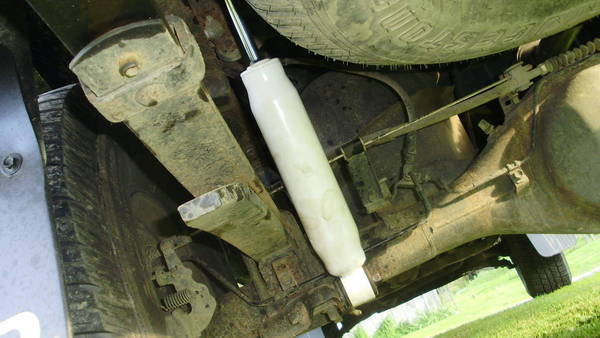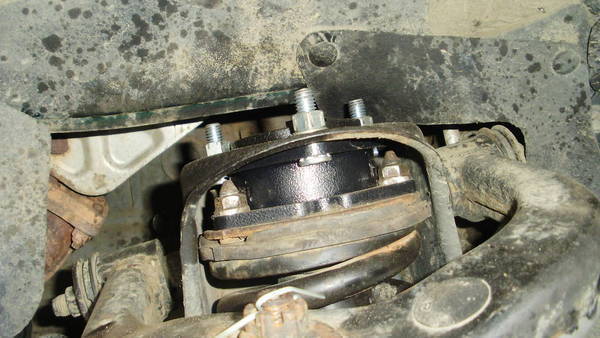 while i was under there i welded a pipe right out the rear: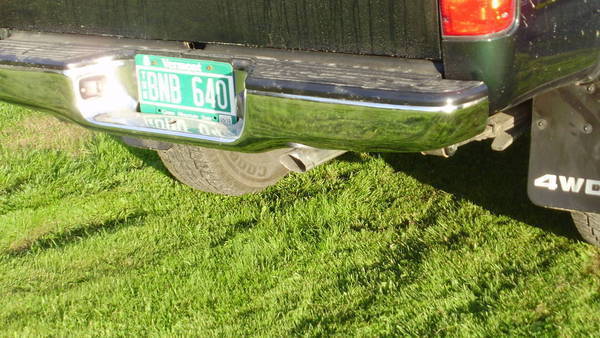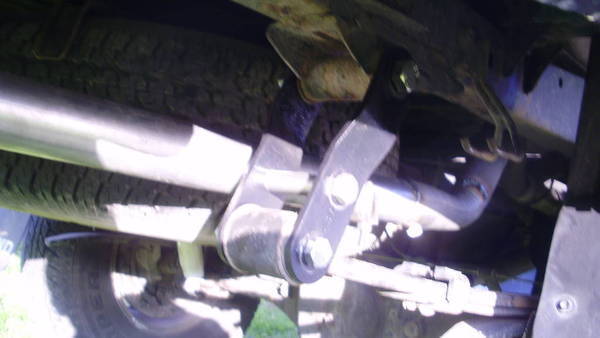 the lift is awesome: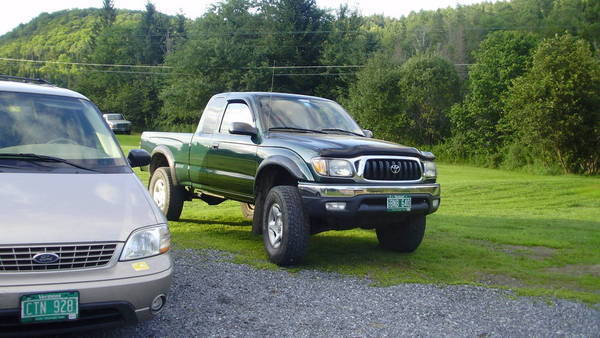 i have 4 285/75/16 general grabber At2's in the mail that i got for $705 i'll post more pics when i get them, thanks for viewing this build, there is much more to come!!