Hey everyone! I wanted to take a few mins and add some pics of my Tacoma. I bought it about a month ago to use and thrash at the deer lease but have since decided I love the little truck and want to take care of it. I have been busy working on it and getting it the way I like it but I still have some more things in the works.
I started with a stock truck with 208,000 miles! Maintenace was done religiously by previous owner.
-First thing I did was change all the plugs and fluids
-Then I found a front bumper on craigs list and had it modified to fit and use with a winch
-Next came the winch (
smittybilt
xrc8000 comp w/ syn line and shackle)
-I painted the grill, rims, and rear bumper (door handles next)
-Painted exhaust pipe mod
-Diff breather relocater mod
-Removed all badges
-Installed option #4 of group buy at work! (5100's, new coils, AAL, Diff drop)
-Tires are 31x10.50x15's and the white walls will be switched soon!
Future Mods--I talked to my guy that does all the fab work yesterday so it should be done with in a month or two
Custom sliders
Roof rack for 4 6" off road lights, spare tire, hi-lift and spare CV axles
ARB snorkel
Possibly an elocker or arb
So far I love the truck and average about 20 mpg's hand calcuated. This has become my daily driver and now leave the dodge sitting in the drive way!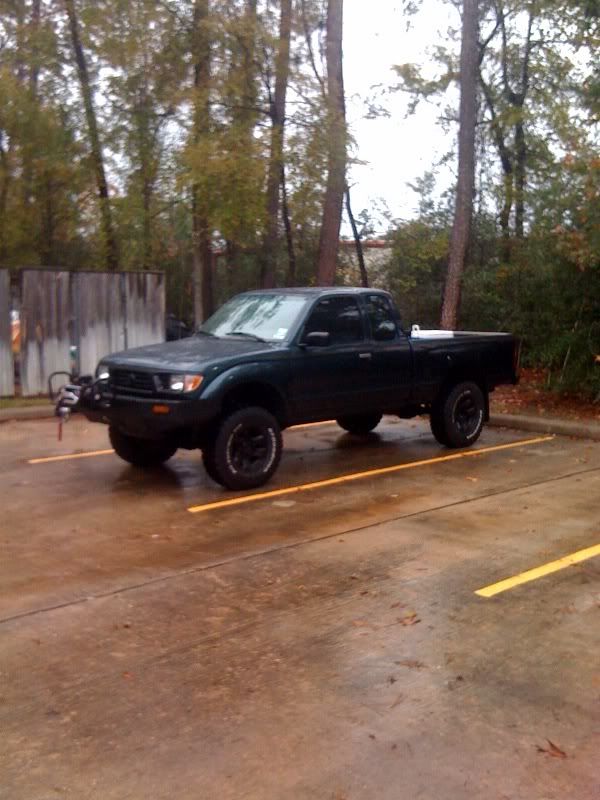 heres a pic of the dodge too
Leveling kit
5100's
Tough Country Bumper
3 Gauge Pillar mount
N-fab steps
Line-x
285 bfgs
5" staight pipe
air bags
this pic is a few years old but it looks about the same. i was hooked to 13 tons of hard wood. Total weight across the scales was over 42,000 lbs. only went about 30 miles but set the cruise at 70! Egts were right around 700 too!