Well I haven't done much yet but here we go.
Mods so far:
TRD wheels
Deck plate mod
Dynomax super turbo part#17748 dumped behind axle
De-chromed
Scangauge II
265/75/16 BFG A/T's
OME 881's with 5100 shocks
5100 rear shocks, Wheeler's 5 leaf pack
Debadged
Windows Tinted 20% all around
JVC Arsenal KD-A815 HU
Home made sliders - 1.75" square tube, .120" wall.
I got it September of 2008 with 146,000 miles. 2001 v6 xtra cab 5 speed SR5 4x4.
Recent pics: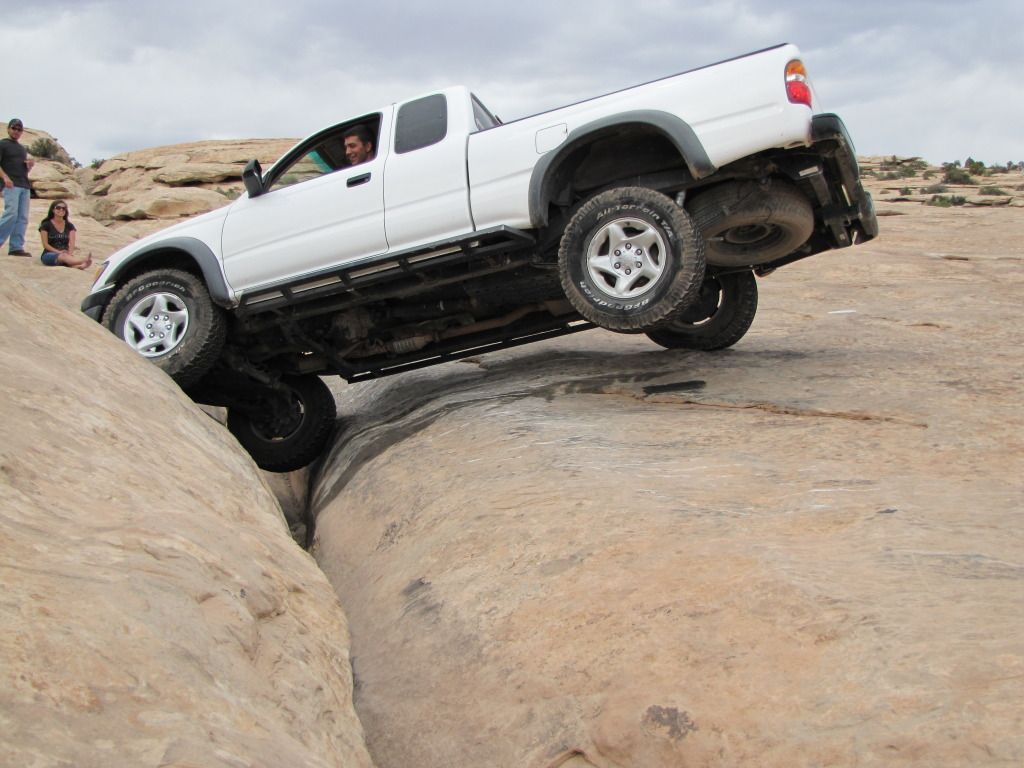 Back when I was running 33's
Oldest pic I have, back in July of '09 in angel fire NM:
First I painted the stock wheels black and the centers silver.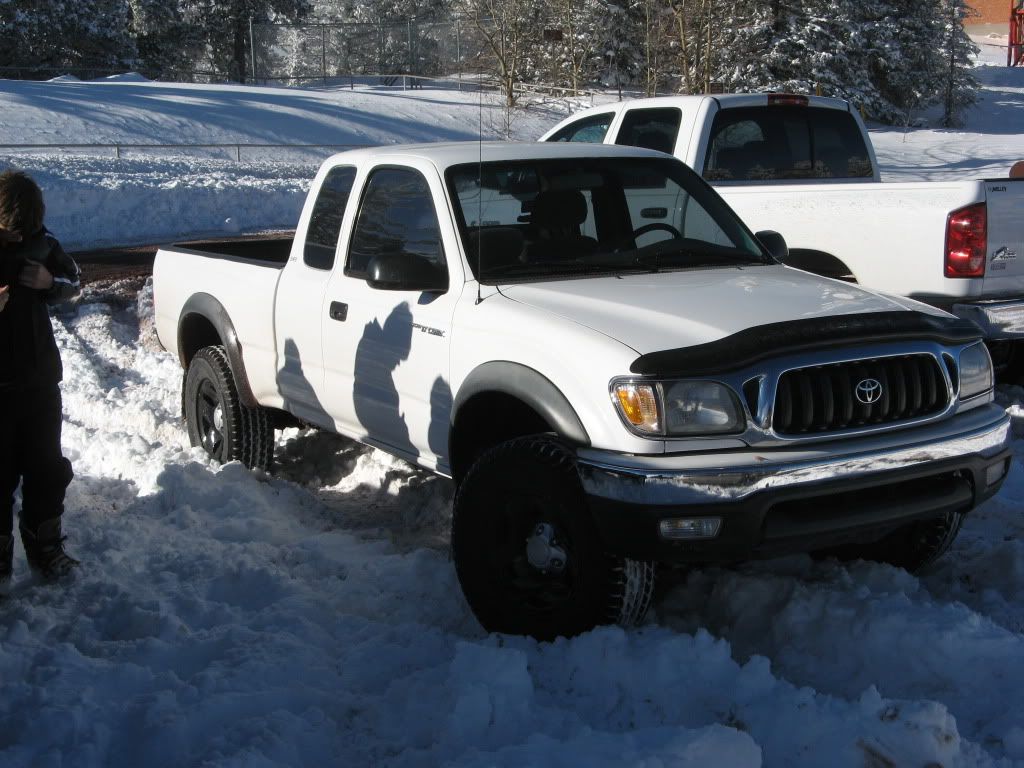 Then came the deck plate mod:
Then the Dynomax Super Turbo part# 17748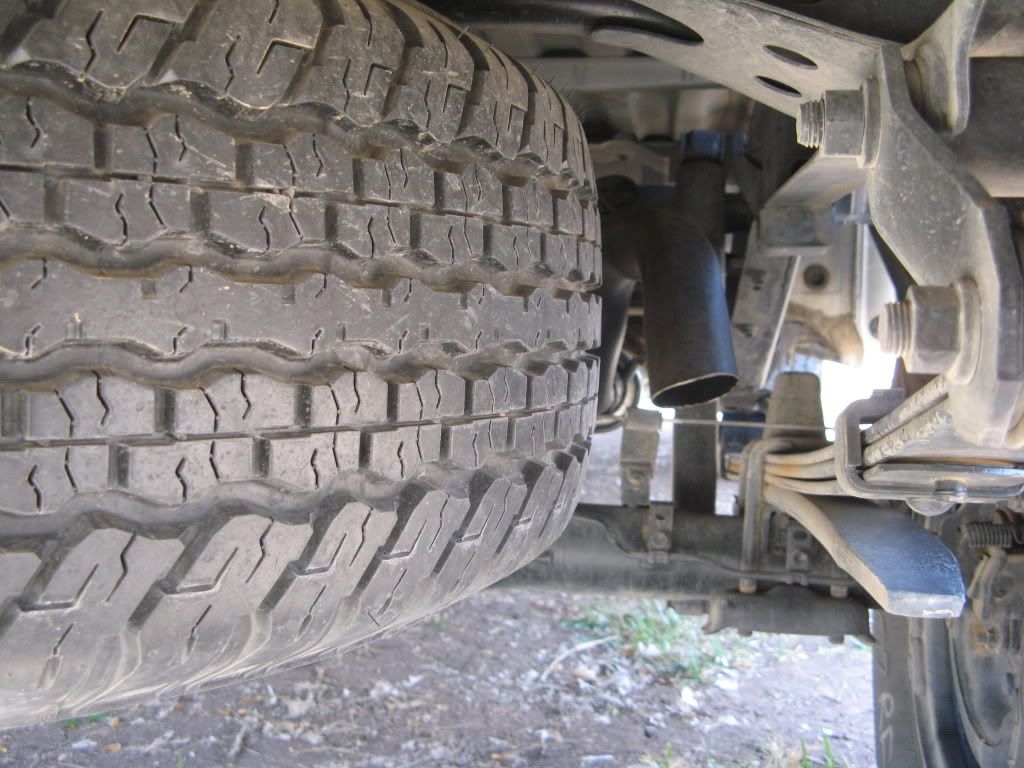 A few days later I decided to start blacking out the chrome on the bumpers and grille, so I ordered a black grille of
ebay
and painted the bumpers.
In the process of paining the front bumper, I found that the truck had been in a minor fender bender. Oh well.
done with the front:
Next I moved on to the back. I painted the bumper then added some herculiner in the area by the license plate because I step there a lot.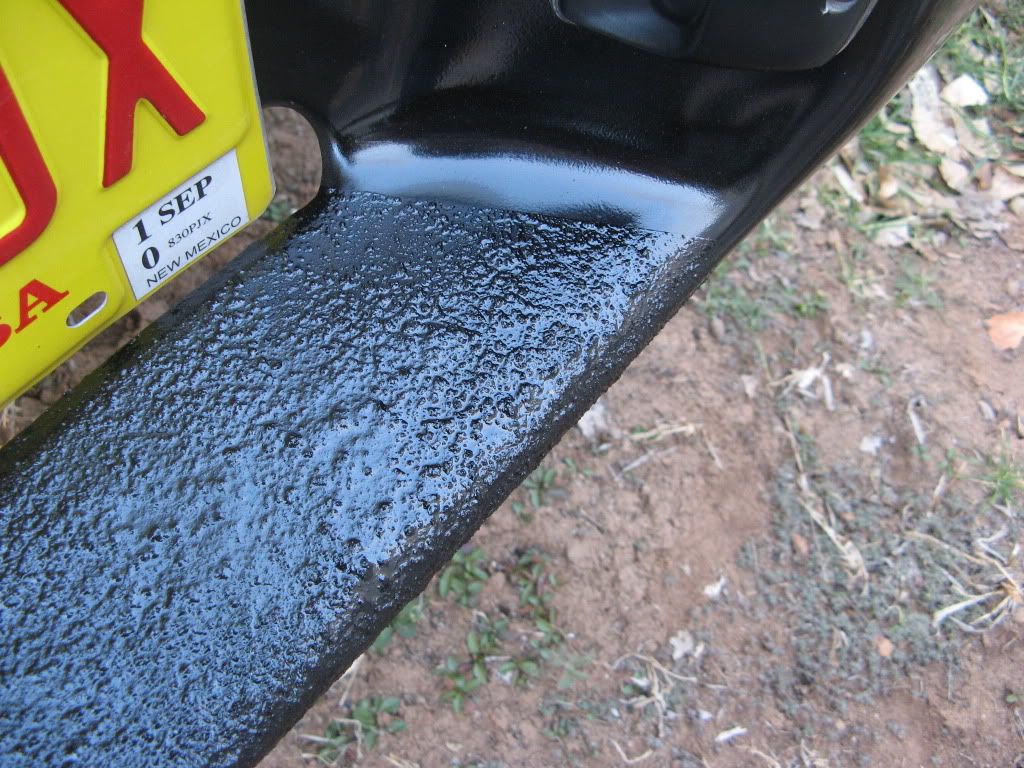 That's it for now.
Here's some more pics in no particular order: