Ok, I finally decided to start a thread on my slow ass build. I have an 04 4x4 SR5 Tacoma that I will change over soon. I've had it since Jan. 05 and kept her stock until I got on this site. Much thanks to my buddies Murdered Out Taco and socal16 for their continuous help and advice!!!
As she sits today: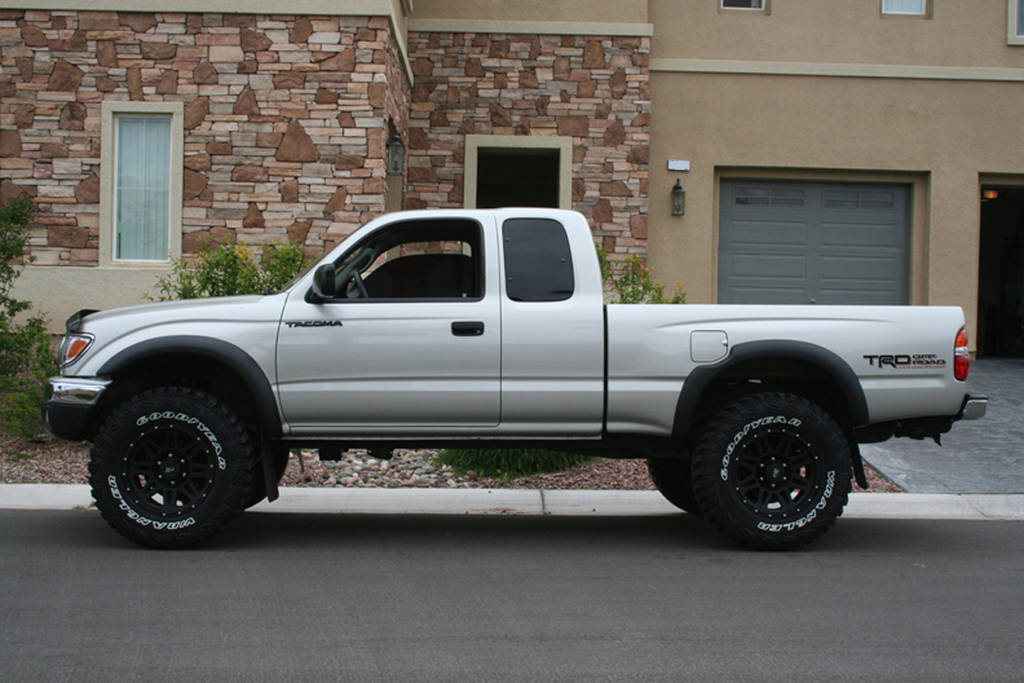 The total stock pic.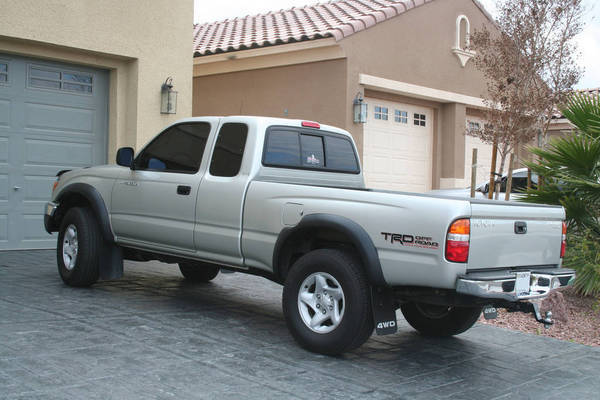 Before Wet Okole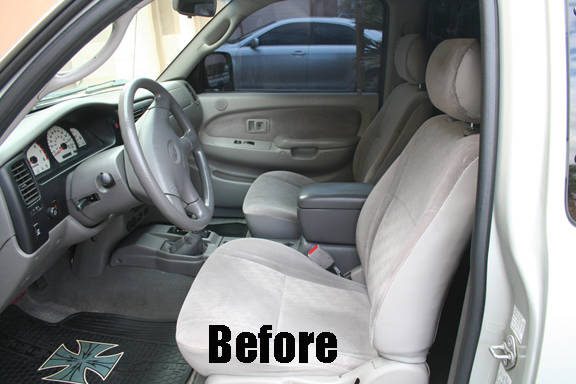 After Wet Okole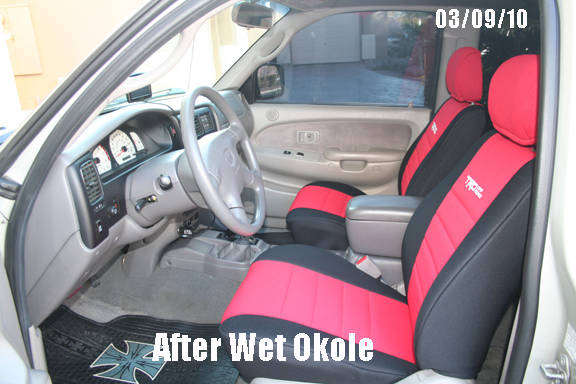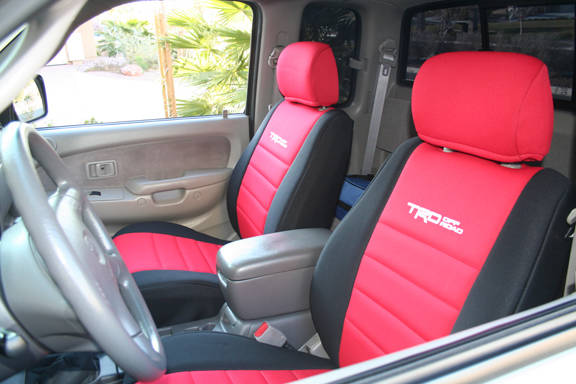 We then shaved off all the 1st gen shiny badges at Murdered Out Taco's garage! (I'm in the red shirt.)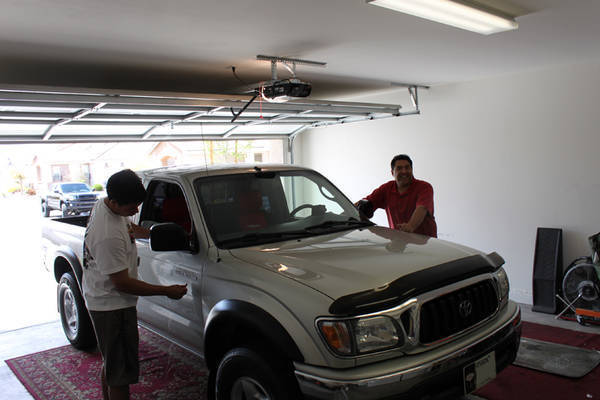 Diego (socal16) helping out! Thanks bro!!!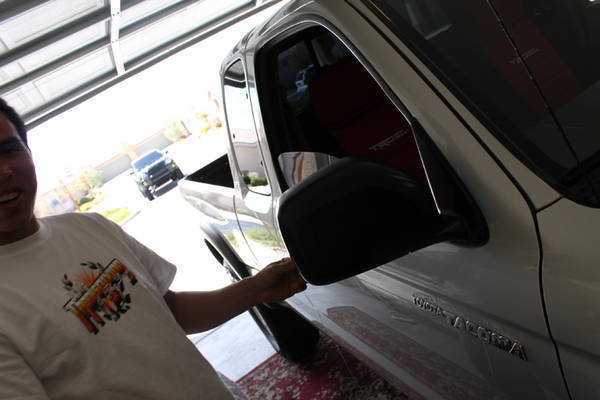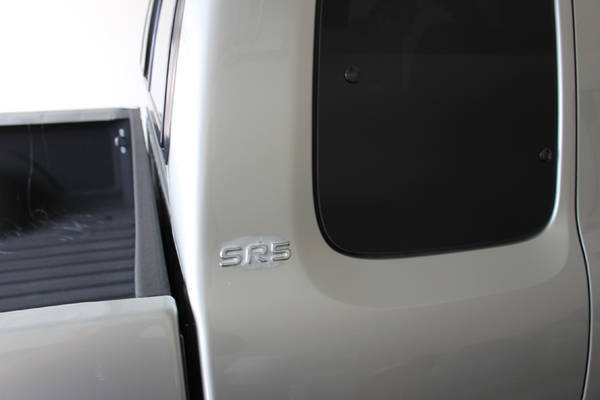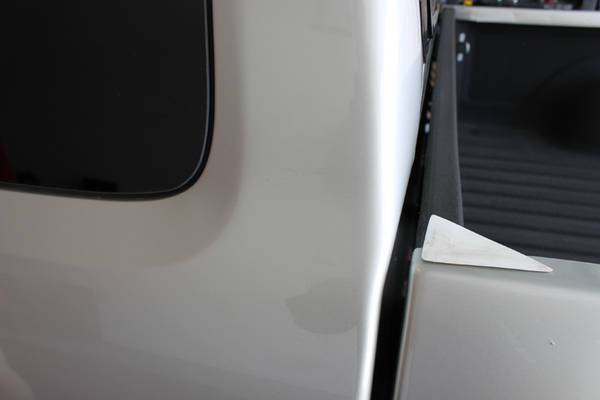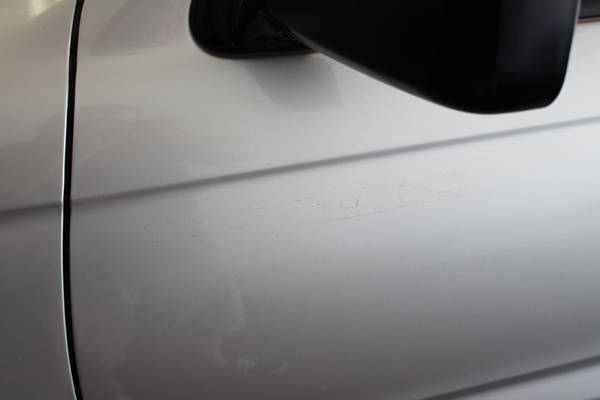 Daniel (Murdered Out Taco) busting out on the paint! Thanks dude!!!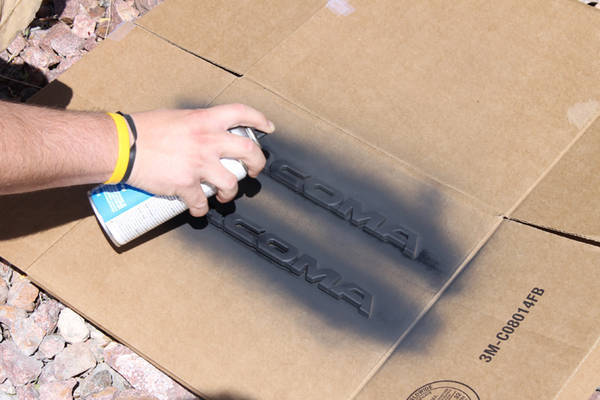 And now the clean results!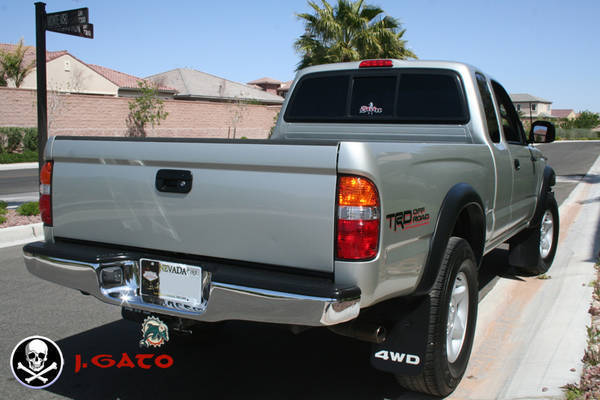 Replaced the side badges with 2nd gen in black.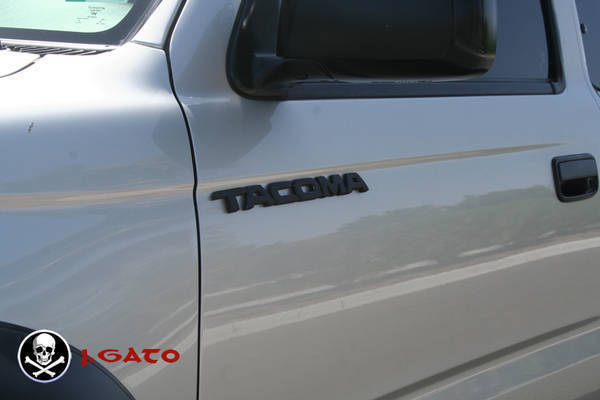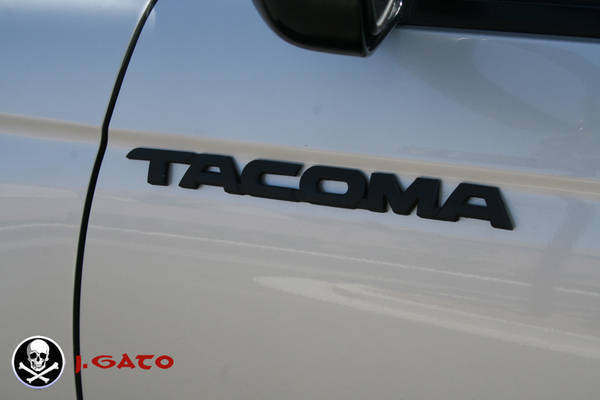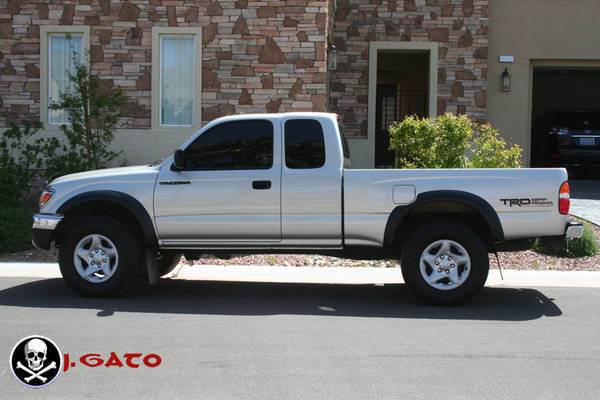 I always wanted more color in the interior (hence the Wet Okole's seen previously) so I masked and painted the tweeter speaker covers. I'd like to pull the door panels off and paint the larger covers and replace the boring grey felt material with black neoprene like the Wet Okole's. Hopefully that will come soon.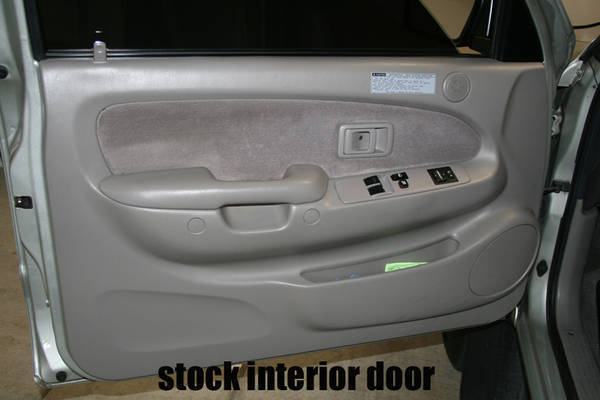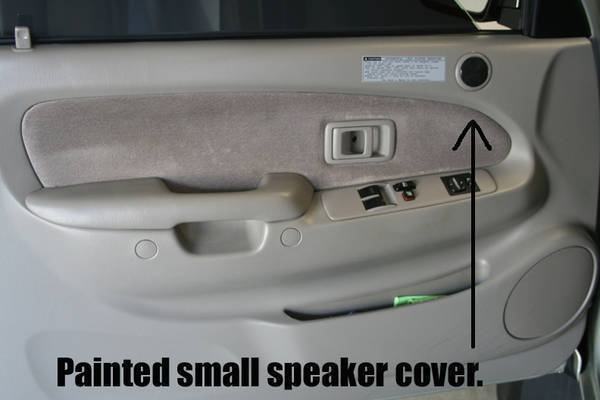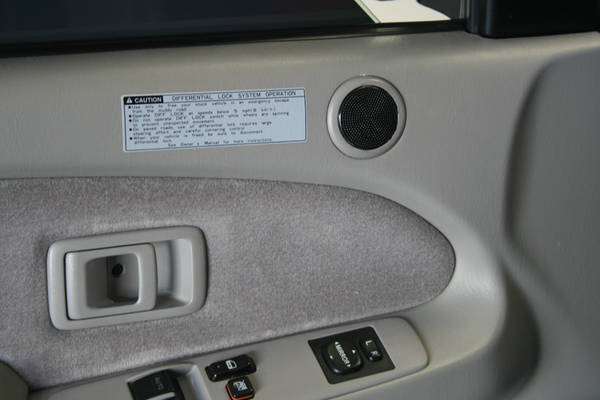 That's sorta it for now. Soon to come is a 3" lift with 33" tires and wheels in black. Probably BFG AT's. I'll also add a black billet grille with a nice skull emblem replacing the Toyota symbol that MetalMiller made for me. Oh, and
Weathertech's
in black will be coming soon. Thanks for checking my build out. More to come as it happens!!!