I am in the process of building my LT tacoma. It's a slow process but it's making progress slowly... I decided the best things to do is buy all the small accessories such as the TC gussets, TC urethane bushing kit, TC 1" diff drop spacer, etc.
The steering rack bushing kit is something I installed myself. Gosh, that was a pain in the butt to install!
Then I got my fiberglass fenders from Glassworks. These are the 4.5" flare, 3" rise.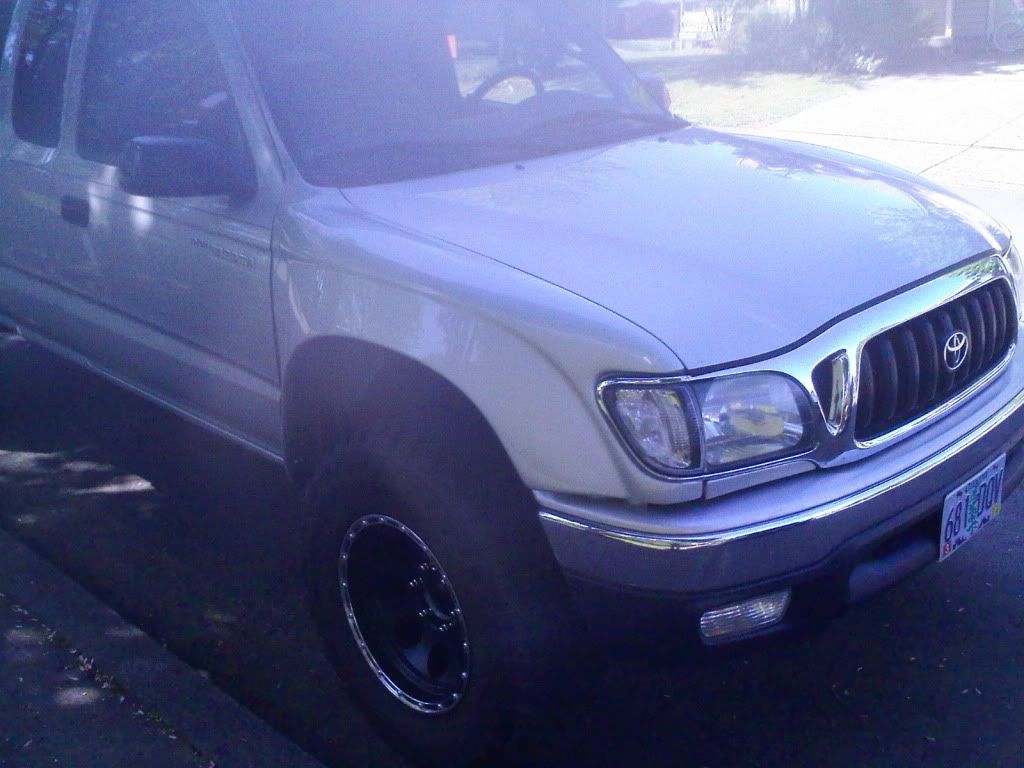 Soon after I got the fiber glass fenders put on I bought the Camburg LT kit and the
Icon
resi CO's.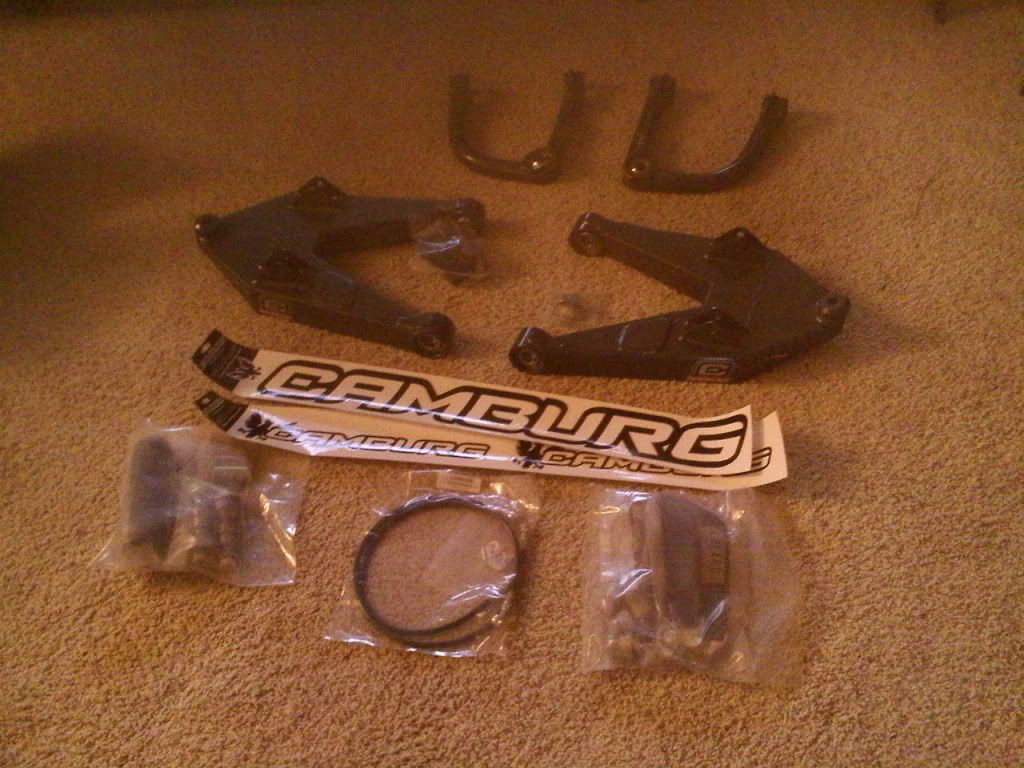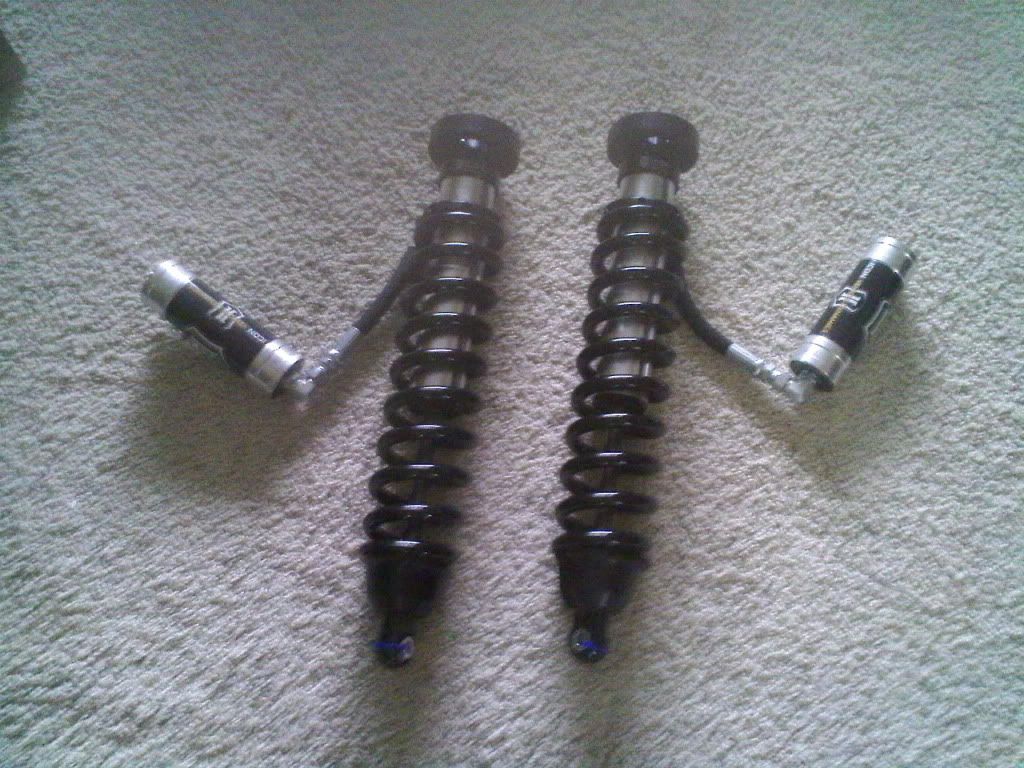 I am installing the kit on the 5th of June. Wish me luck!
Had also done a rear axle swap from the 8.4 to an 8.0 TRD rear axle with 4.10 gears.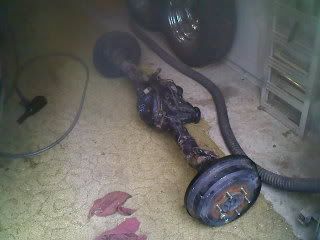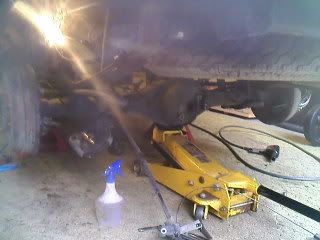 More to come! Will post pic of the truck when I get the kit installed!
06/05/10
We did not finish the install sadly... Only finished one side. We had run into a few problems such as the passengers LCA sleeve was seized pretty bad. Probably spent a few hours trying to get the seized sleeve out from the LCA arm holes. Also the drivers side tie rod took awhile to punch out. Have to be replaced with a new tie rod. I had also bought new sleeves for the LCA since we had to cut the old ones to get the LCA off the truck. Will get the tacoma done by Monday or Tuesday. I get the right parts on Monday and my buddy is going to be busy as heck this next week.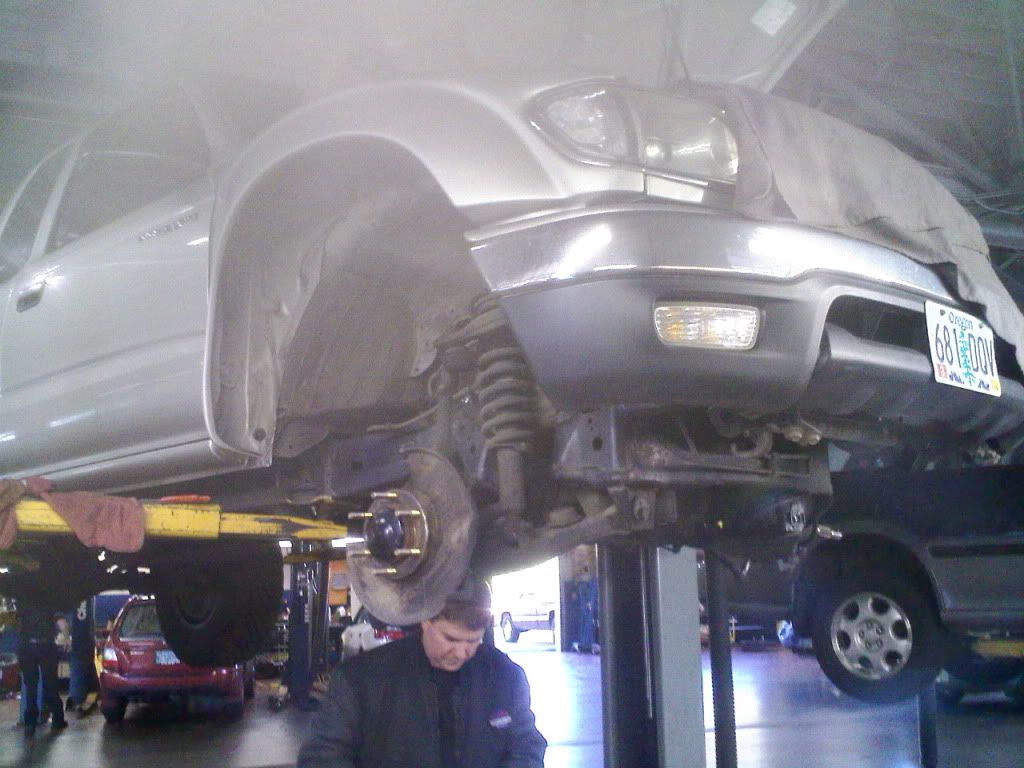 This was the tie rod that was giving us some trouble. Good thing we got it loose!
This was the lower arms that was giving us trouble.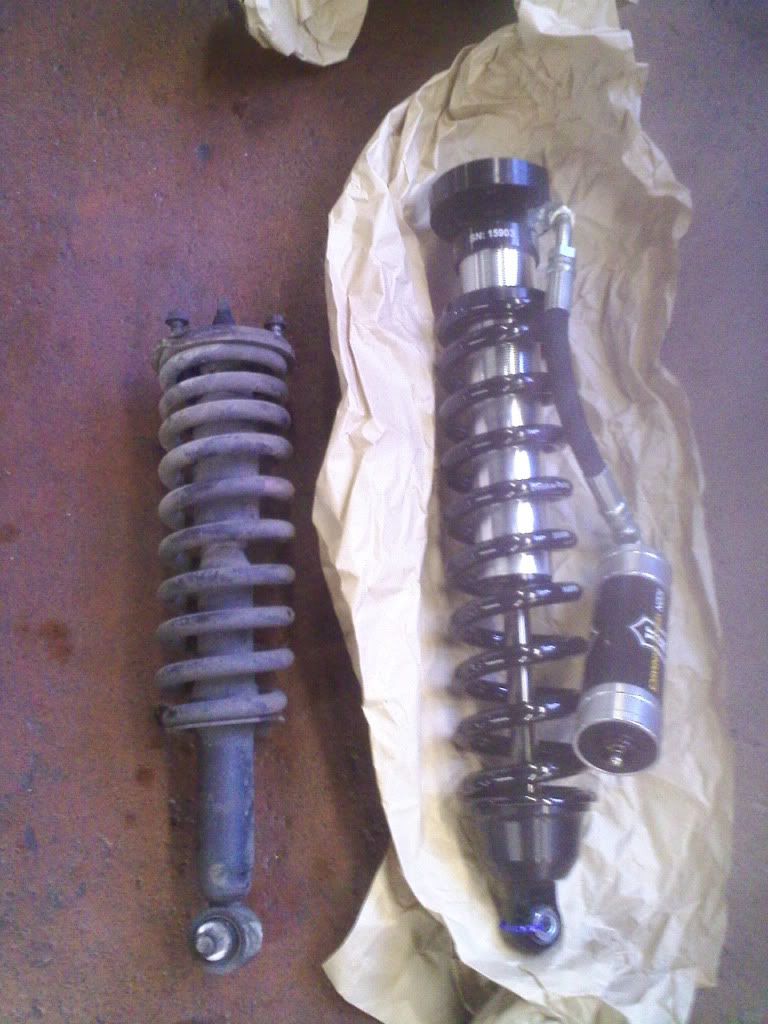 While my buddy was dismantling a few parts, I was putting the new UCA's together.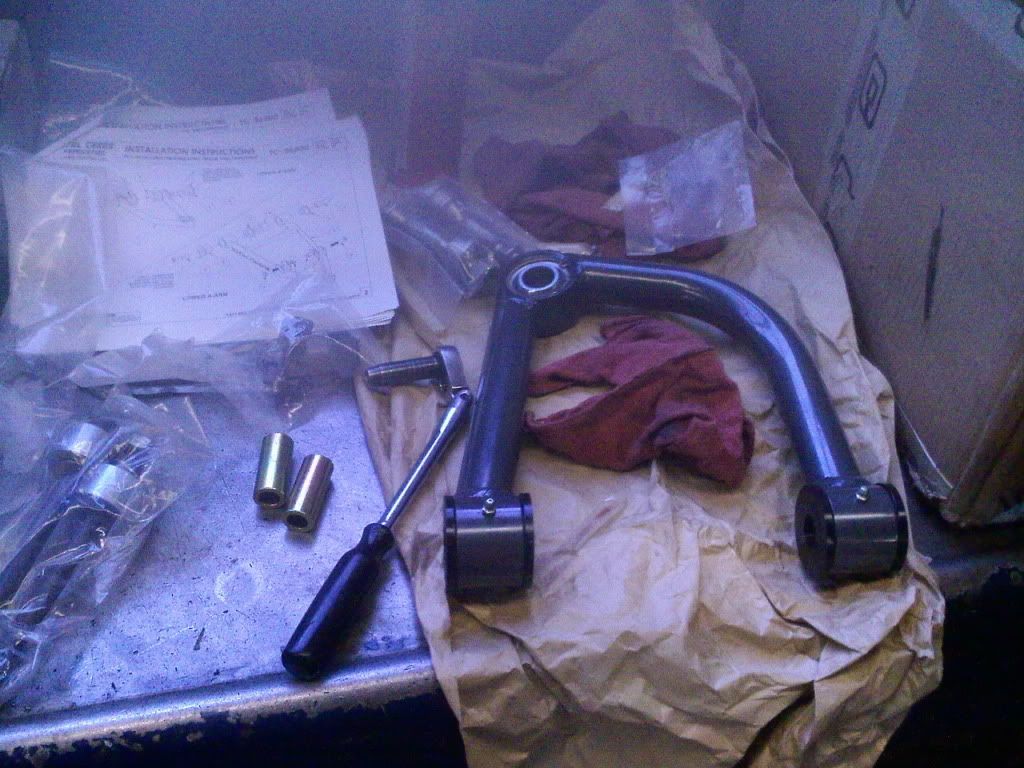 Had a shop press which was nice.
Finally got one side finished!