i got some stuff for sale from my 4runner/tacoma
2 front struts as follows: '99 2WD springs (same height as 96-98 and 01 4WD springs) w/ a Revtek spacer, Revtek top out spacer and the OEM hat. The strut also has 2 used Bilstein shocks for 4WD's. also rear daystar 3" lift. 225 firm plus shipping from los angeles for everything. this lift was enough for me to clear my 33" muds, never taken offroading, strictly just street and for looks. yah i know.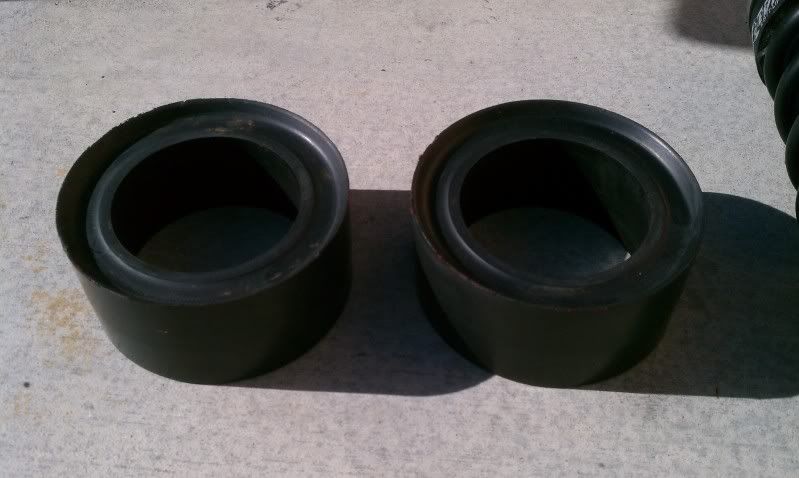 brand new never installed 4crawler offroad 3" bodylift kit i got for my 96 4runner. comes with everything, great kit, i just never got around to installing it. paid over 321.00 and still have receipt. 200 + shipping (fits in a flat rate box tho maybe $10)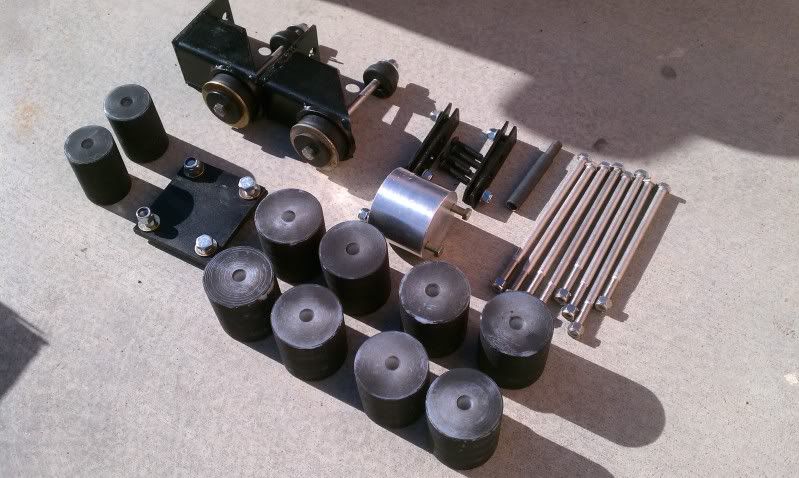 01-04 factory OEM tacoma front fenders with fender flares. no dents or any bodywork done on these fenders. i also have the rear flares. rear flares have no cracks or any repairs but one does have a few scratches on the inside. easily fixed with a coat of primer. prefer to sell these all together locally. 250 for everything or 150 for front fenders and flares no rear flares. 100 just fenders, 150 for all the flares only.
pictures of the fenders on the truck
rear flares
im also selling the wheels/tires off the truck. 15" american racing chambers Teflon coasted mounted on 33" mud terrains 33x12.50x15 tires. 2 tires are in great shape, little wear at all. 2 tires have life in them, but have camber wear on them. wheels are in good shape too. few scruffs and little curb rash on them. still look great. 500 everything.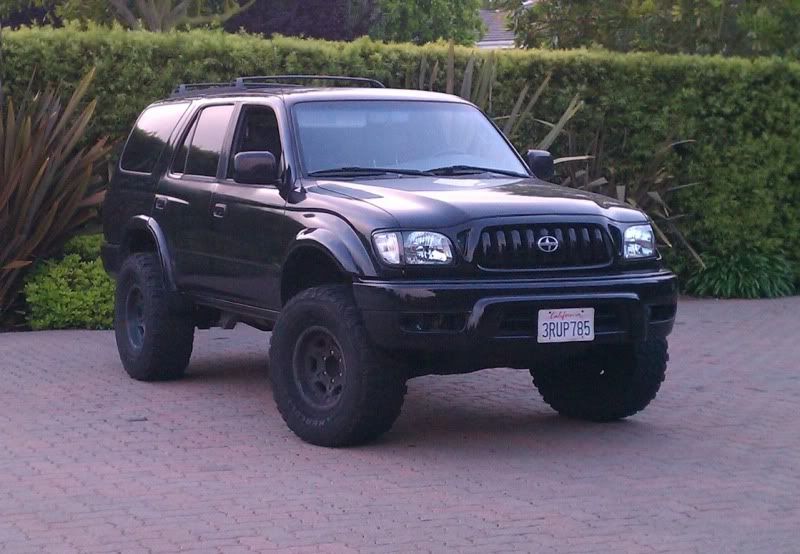 im going to post these in a lot of forums, so whoever would be the fastest in paying or easily to deal with (local pickups) get first dibs. if not,
ebay
they go.
im located in Los angeles, and prefer local pickups on everything but i dont mind shipping (fenders/tires seem too hard so ill keep those local) i wouldnt mind driving up to 50 miles to drop them off if you cover gas.
message or post here, but the best and fastest way to contact me is thru email, as i have it set up on my phone. roskdave at gmail dot com. just say which forums you saw my ad at.