Buyer had something come up so they are available again if folks are still interested.
These are a used set of Donahoe Coilovers with a
Icon
rebuild kit included (they will need a rebuild) that I'm selling for a friend of mine he switched to a set of OME's with 881's they are for a 1st Gen Tacoma. They are located in Hailey Idaho 500.00$ OBO buyer pays shipping.
They should fit Tacoma 96-2004 4runner 96-2002 (referenced from Icon Website)
http://www.iconvehicledynamics.com/s...over-Shock-Kit
The shafts are in good shape no pitting or chips they are smooth, they are not extended travel as he was running stock UCA's and he purchased them new in 2004.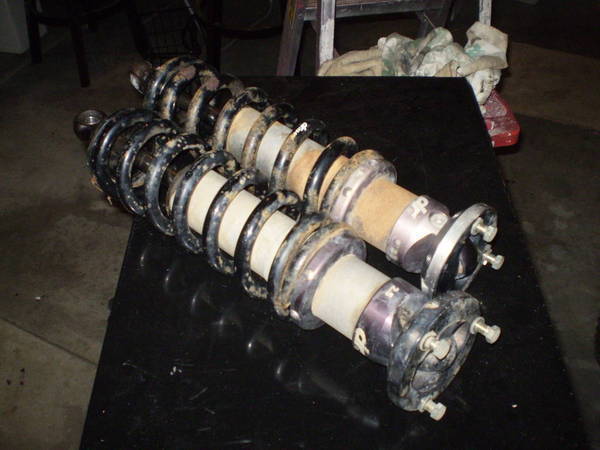 Picture of the truck they were on