Hey everyone. Got a little somethin somethin for you:
4 BF Goodrich All Terrain T/A KO
LT285/75R16D1 122R W over 90% tread
Mounted and balanced on:
4 ProComp Rock Crawler Series 52 Flat Black Powder Coated Wheels - Part # PCW52-6883F
16x8, 6 on 5.5 Bolt Pattern
Backspace 4.25
$800.00
It's like getting the rims for free and mounting and balancing for free.
Pick Up Only!! Sorry.
I'm in the Santa Cruz area.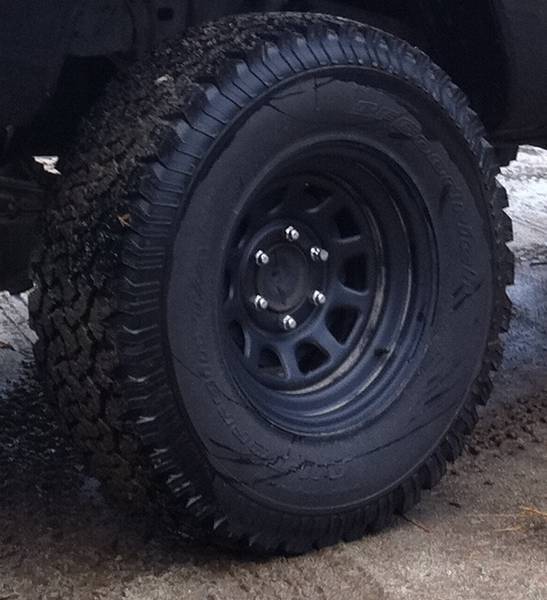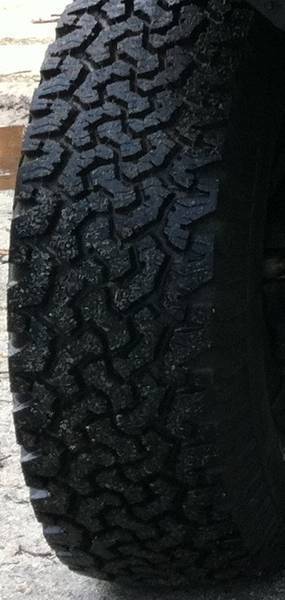 Compare to what they looked like new and you can see that there's barely any tread wear: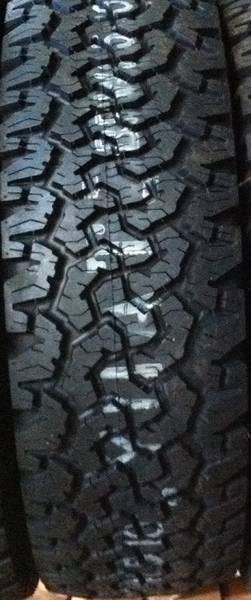 What they look like on the truck: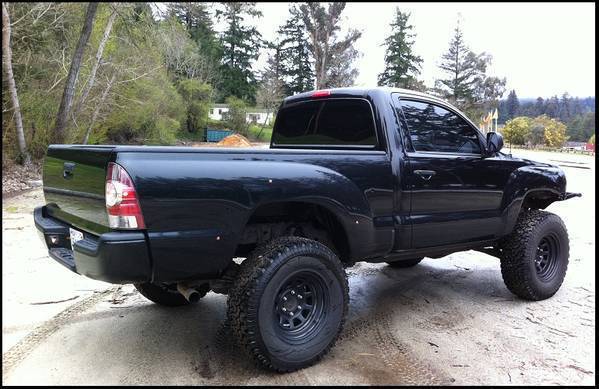 They'll fit a 1st gen just fine. Actually, better than my 2nd gen. For the 2nd gen I had to use 1/4" spacers up front and longer wheel studs and also had to shave down the caliper about a 1/8"
1st gen, no modifications to fit these (except of course a 3" lift)