SOLD


$6000 no bilsteins. $6300 with. FIRM <----- not negotiable
no lowballers or cheapskates. prices are firm. cant afford my truck, move on and buy some cheap shit you can afford.
so after much master debating, ive decided i need a gas sipping daily driving. i drive 100 miles a day and $60 every 3 days isnt cutting it. i bought the truck from the 2nd owner in september of this year. i did some maintenance work ie: spark plug wires, oil change and valve cover gaskets and got new bilstein shocks (not installed). its a great daily driver, just not the most fuel efficient (21 mpg).
goods-
129k og miles
clean title
decent tread on bfg 31x10.5x15 (60%)
4x4 engages well
shifts good
idles great
new radiator
newer battery
new ngk plug wires
new starter (
autozone
lifetime warranty)
new felpro valve cover gasket and seal tube grommets
k&n intake
aftermarket exhaust (deep rumble)
new grill
bilstein 5100 front and 5125 rear BRAND NEW NOT INSTALLED
bads-
2" lift spacers
passenger door misaligned (rubs fender)
some dings and scratches.
interior needs a good cleaning, small tearing on driver side door
needs stereo system rewired (its there, just a bit ghetto rigged)
blown door speakers (have new sony replacements)
no lockers
intake caused hole in passenger side wheel well (bout quarter size)
engine compartment is filthy (ill try and get it cleaned soon)
trade option 1-
(any year) scion, matrix
(2007+) camry
tacoma 5 lug
under 75k miles
clean title
must be stick shift (except camry)
i can add up to $3k cash
sell-
$8.5 OBO
pics as of now 12-29-2011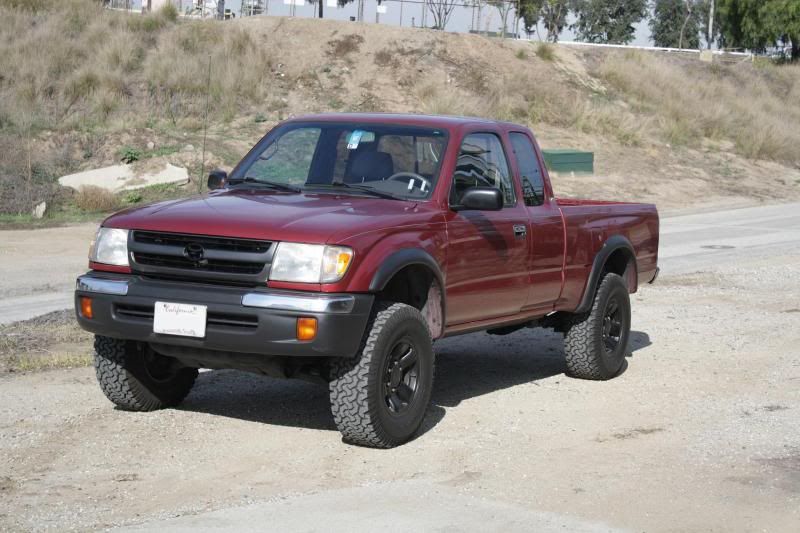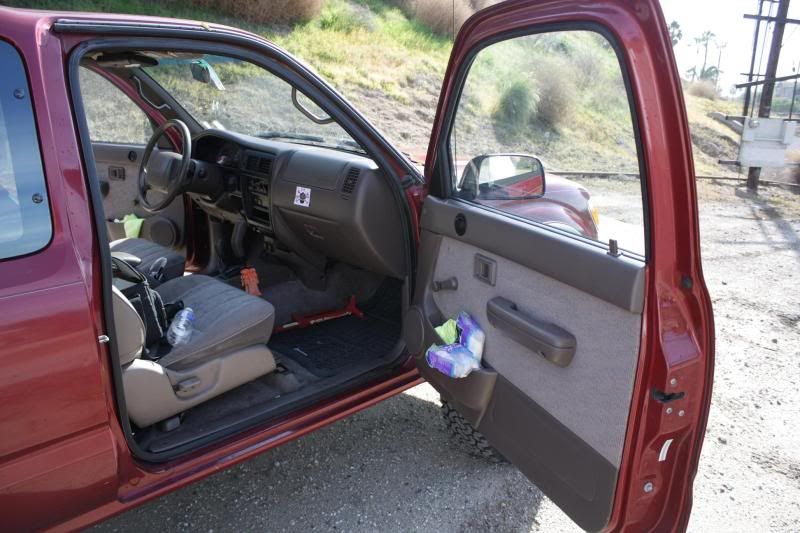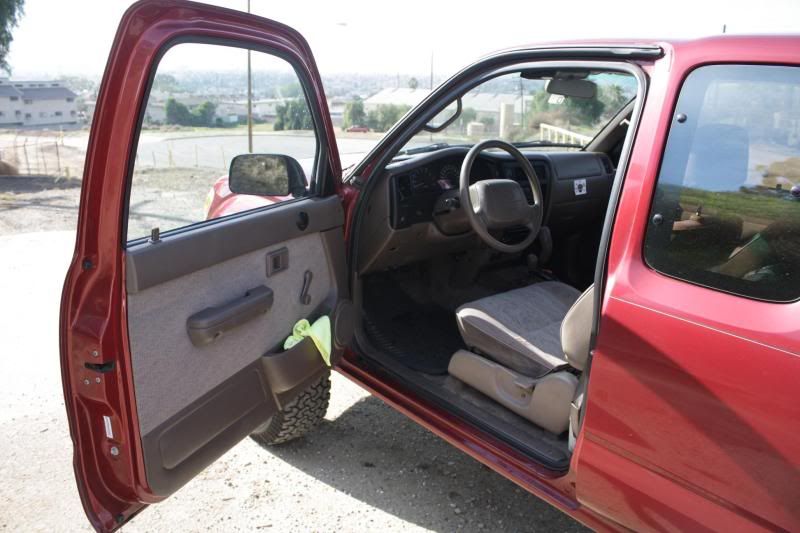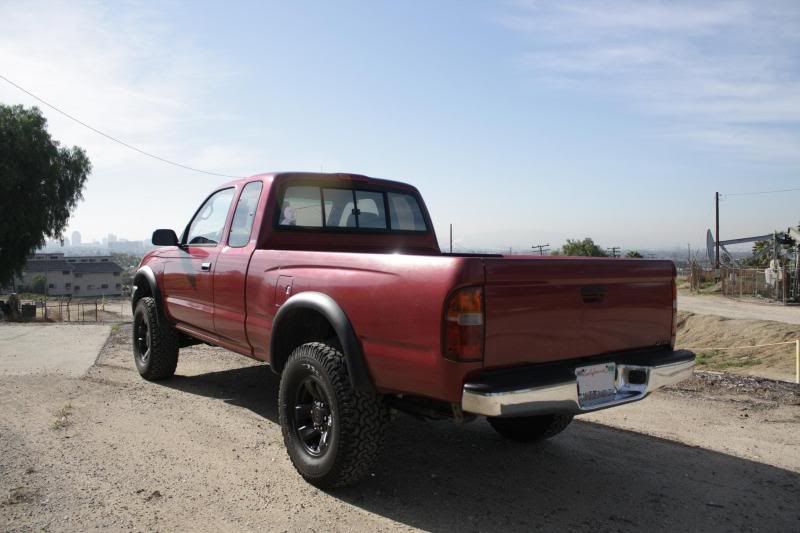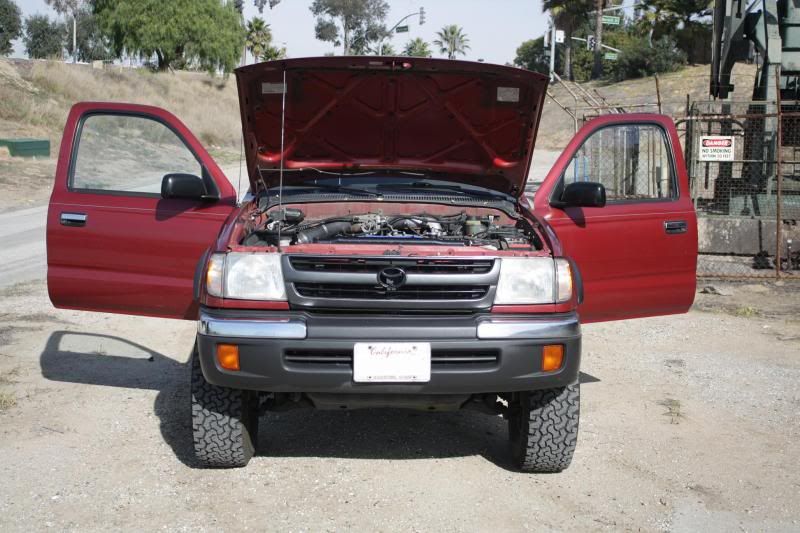 shocks (springs not included)