Hey all. As some of you may know i have an aftermarket plate bumper now so i no longer need these.
Up for grabs is a stock bumper off my 96. Its in great shape but it looks like one part is a bit broken. has been like that the whole time i have owned it and doesn't really affect it. I have pics so no worries.
2nd is my old brush guard. This thing worked great for what it was really. Not gonna save you from hitting a deer but still seemed to work with smaller stuff. I also modified it to fit 4 Hella 500s on it by drilling more holes in it. Has a total of 6 holes in it for lights now. It does have a few whiskey dents in it but i am taking that into account with the price. From what i can tell its a Westin brushguard. Mounting hardware is included!
Im will not pay for shipping. These things are just to big and awkward. I am more then willing to meet anyone within reason.
Stock bumper: 100
Brushguard: 120(sells for like 500 new i guess!)
On to pics!!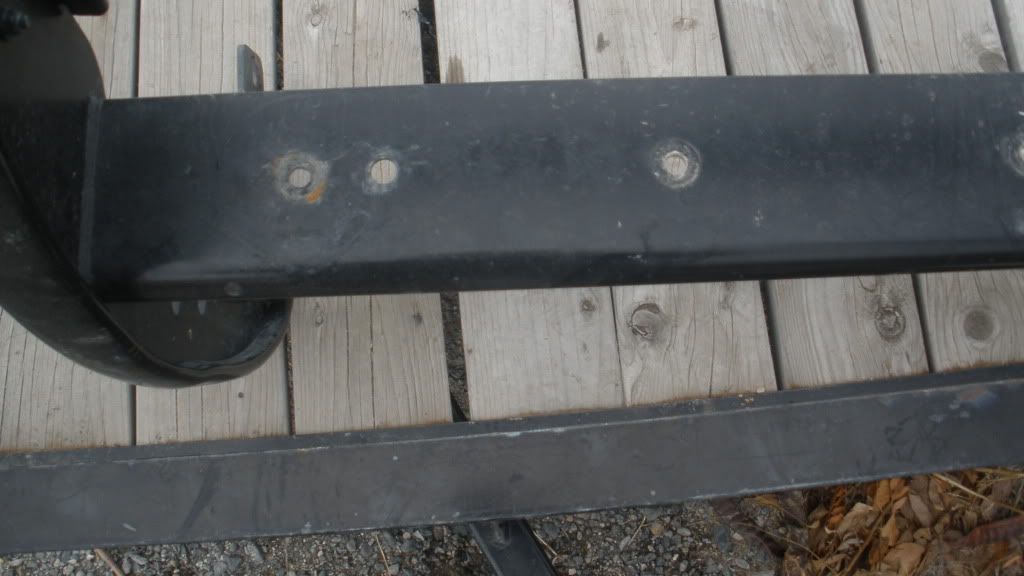 Stock light holes: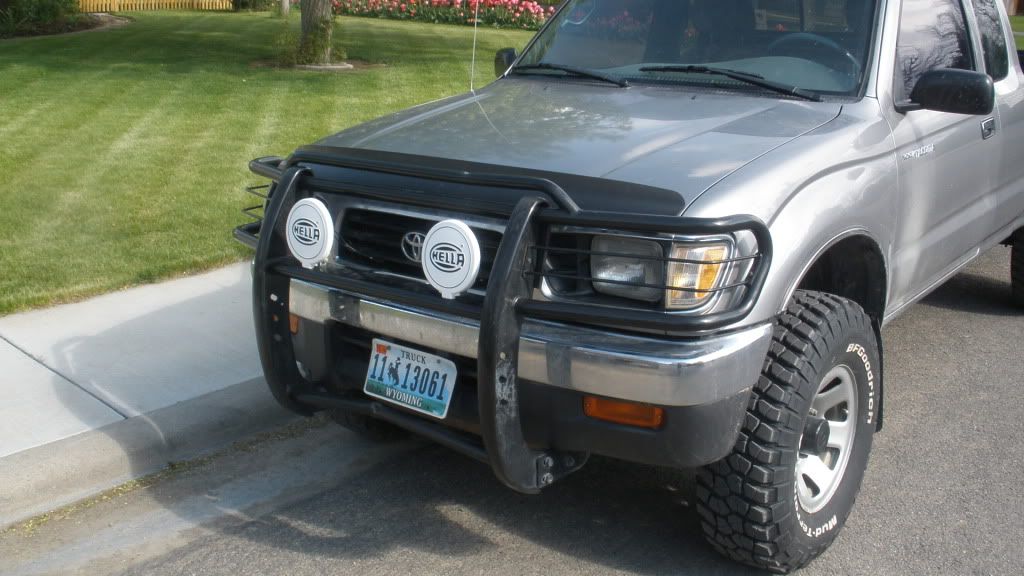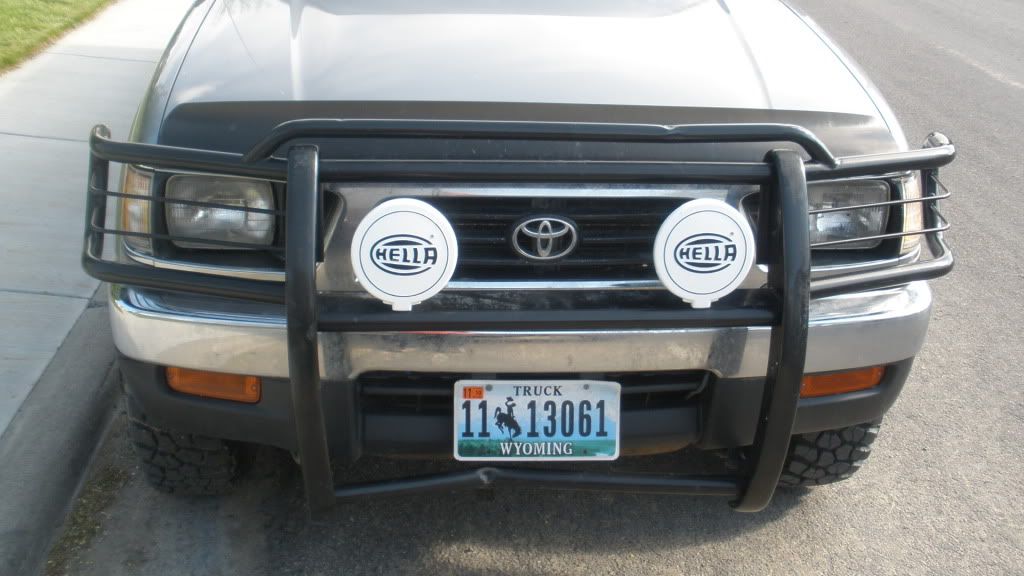 My drilled light holes: