SOLD
This center console/cup holder assembly just came out of my 1998 Tacoma. It includes the bracket needed to mount to the body. It is gray in color.
Being 14 years old I would consider it to be in really good used shape.
$45 + shipping. Buyer pays shipping. I would be willing to meet anywhere in the Denver/Boulder metro area if you are local.
Things to note:
1. There is a small crack around one of the bolt holes in the bottom of the bin (see pic). I had no idea this was even there, for 13 years, until I was inspecting this thing inside and out to disclaim anything for my TW brethren.
2. There is some normal wear and tear scuffing on the back of the console (see pic)
3. There is a tiny bit of the "cracking" on the top vinyl on the armrest (see pic)
4. I had to borrow two of the bolts from the bracket in order to install my new console. But they are 10mm bolts that can easily be replaced at a hardware store.
5. I had to borrow the two little rubber stoppers from the bottom of the lid for my new console. After taking them out and testing the 98-00 console, it seems to have little effect.
6. My 01-04 console bolted right up to the same holes in my 1998 Tacoma, so I am to assume that this 98-00 console can be used in an 01-04 as well. I will also make the bold assumption that it will work in a 95-97. But do not quote me on that.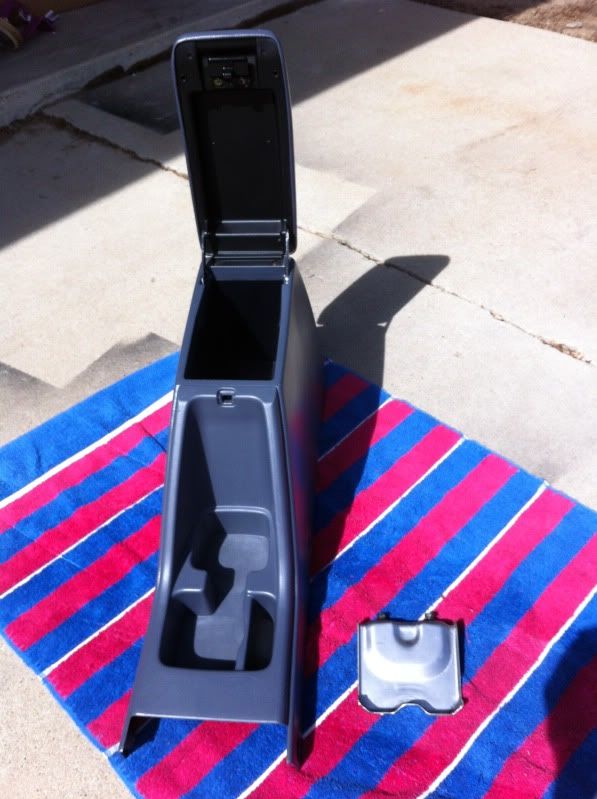 Crack by the bolt hole: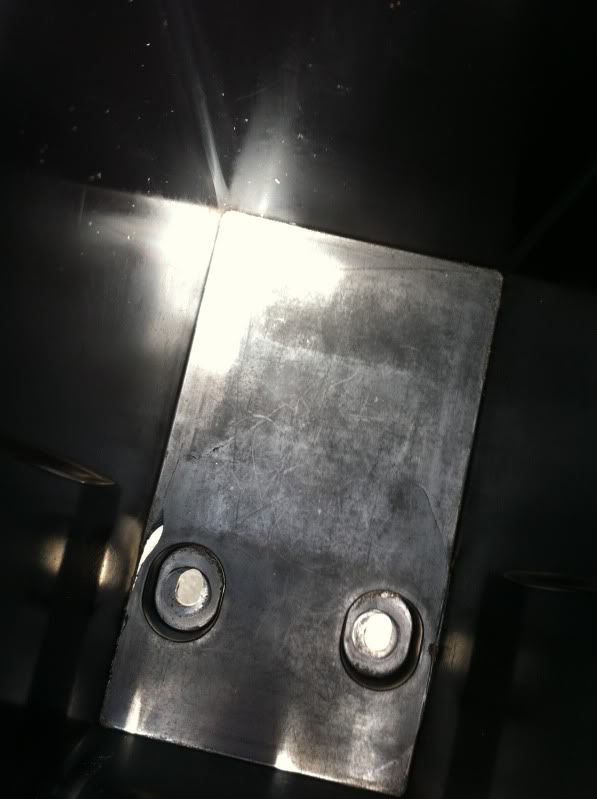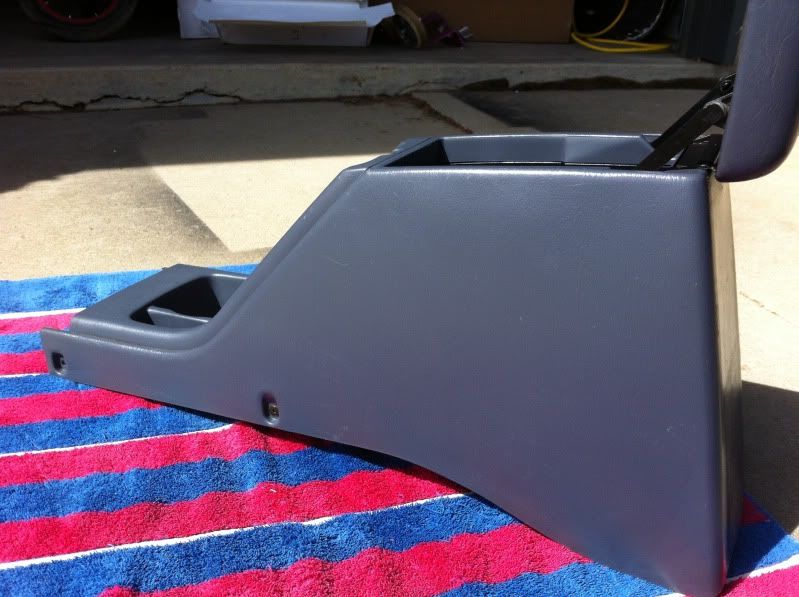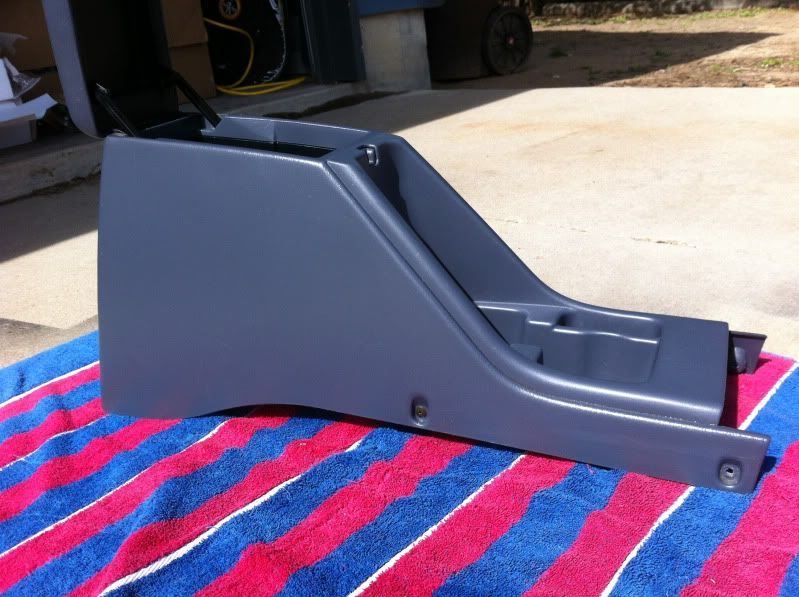 Scuffs on the back side: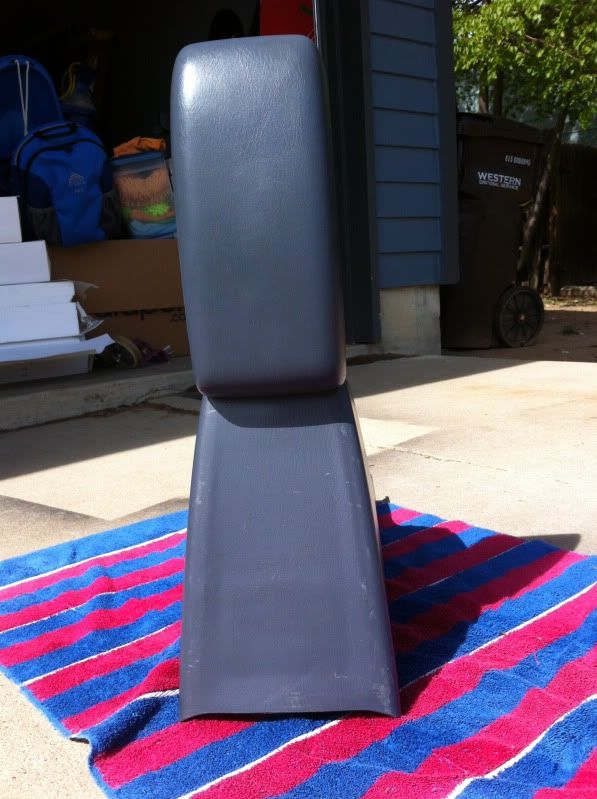 Tiny bit of cracking on armrest (bottom of pic)