Heres my problem...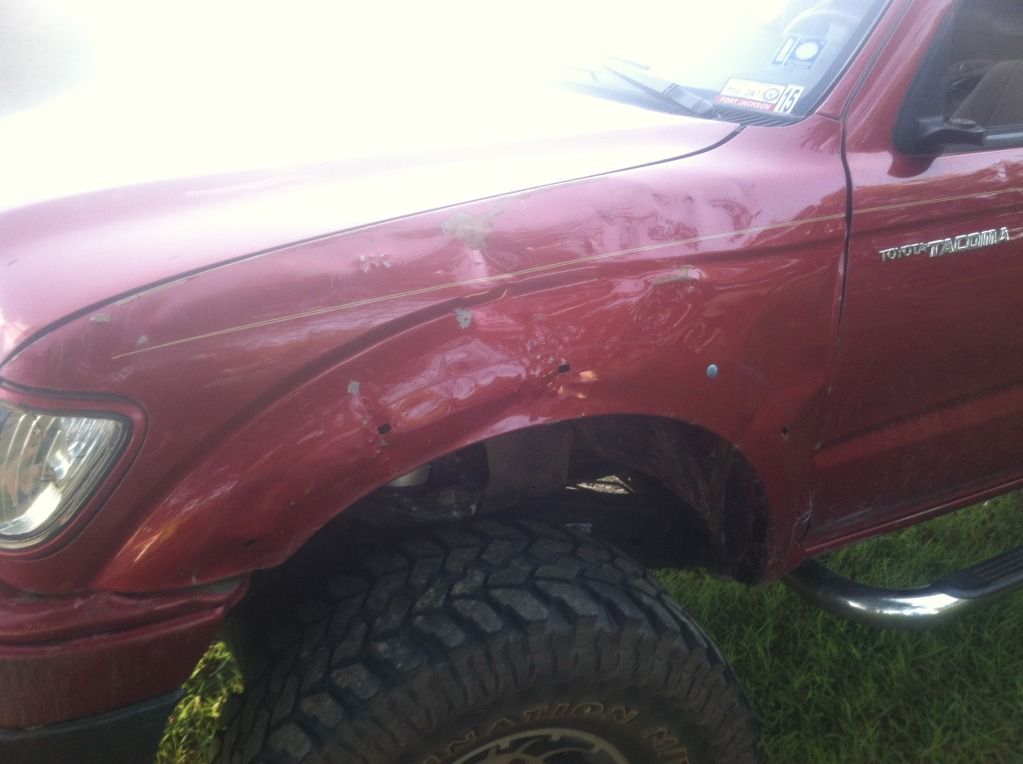 I need some sort of replacement fender and just one fender flare... Trying to get this build going but looking at this keeps me unmotivated!!!
Also my spare rims wouldn't fit bc small chevy center bore instead of Taco huge bore... So I am stuck with these ugly rims.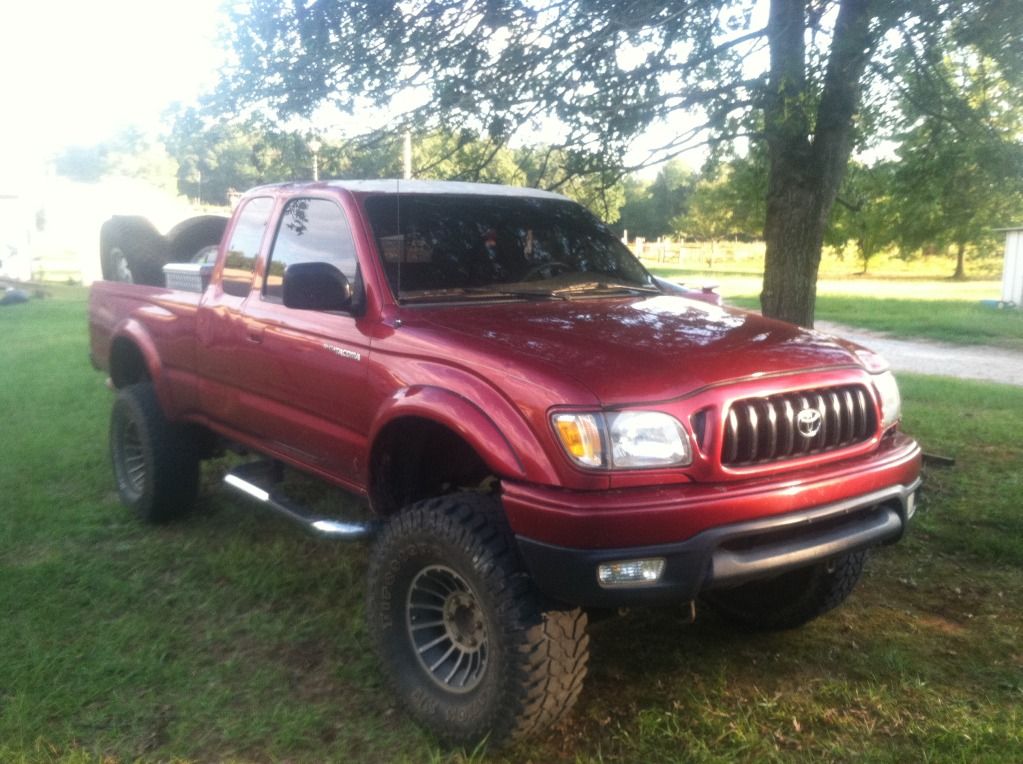 I have the spare rim from under the truck but its scarred pretty badly. Would really like some stocko's for this truck..
Also if anyone has there stock U-Bolts lying around I would appreciate those as well. I am taking off the blocks in the back, I really don't trust them. If I can get it road worth and looking decent, Ill paint it then start scrounging around for SAS swap/4x4 convert/Supercharger.
The kid who owned this truck also butchered the interior, 60/40 seats have burn holes all in them, missing rear seats, and shifty cd player installed, destroyed the dash bezel. Anything would help. Thanks in advance!