Just got rear ended, has a dent in it- although it's not too bad. What it really needs is the rear bumper mounting brackets. I'm moving to Long Beach in a day...so super short notice.
Anybody in SLC need it?? I have no idea price, so just let me know if you need it, and we'll chat.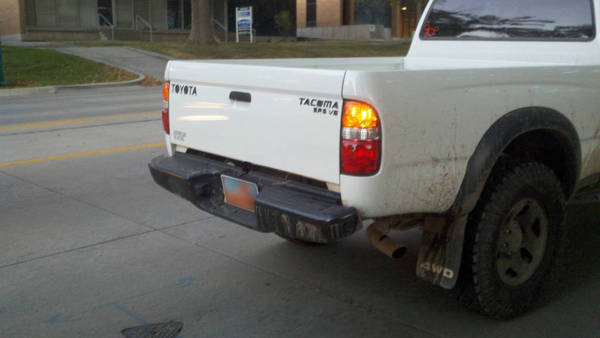 It's chrome, but plasti-dipped. Will take photos of dent tomorrow!
PM ME