I am currently unable to take any NEW orders. I'm sorry for the inconvenience, but I need to get caught up on current orders. Thank you for your understanding.
NOW OFFERING THESE FOR 1ST GEN AND 2ND GEN TACOMAS!!!!
:PLEASE READ:
as of today (01/04/2013) I'm officially building these for both models of Tacoma pickups. But I have a backlog that I need to catch up on and my day job just started into serious "crunch mode" to finish a project. I'm working 60-80hrs/wk from now until April 1 so my fab time is limited. I will happily still take orders and get them built as quickly as my time allows. I will contact buyers regularly with status updates on their racks and even send pics if requested. Thank you for your patience! More importantly, Thank you all for your interest in these racks!!!
This started out as just a few requests but has grown to several more and now I've got a better breakdown on pricing etc so I'm posting this up here now.
These are bedracks for 1st Gen Tacomas. These are a great way to create dual layer storage in the bed of the truck. Mount spare tires, carry camping gear, mount your roof top tent, have a secure place for your hilift jack and shovel/axe without using up ANY space in the bed of the truck. Attach Ski Racks, Bike racks etc.
The rack sits level with the bottom of the rear cab window so it doesn't block visiblity (unless its loaded). Once its loaded, even with a RTT, the load is below the roofline so as to not have a negative affect on aerodynamics and create more wind resistence.
The main rack is constructed from 1x1" .080 square tube. The legs are 1x2" 1/8" rectangular tube. The feet are full length 1.5" angle.
Main rack dimensions are 38x38". Weight is approx 40lbs
REQUIRES DRILLING THE BED RAIL FOR MOUNTING.
There are a few options available to suit different needs. Below is a price breakdown and available options.
Basic rack (unpainted) $280 (2nd Gen $320) (includes 4 light tabs, 2 front 2 rear).
Hilift mount. + $20
Swagman Shovel Clamp + $60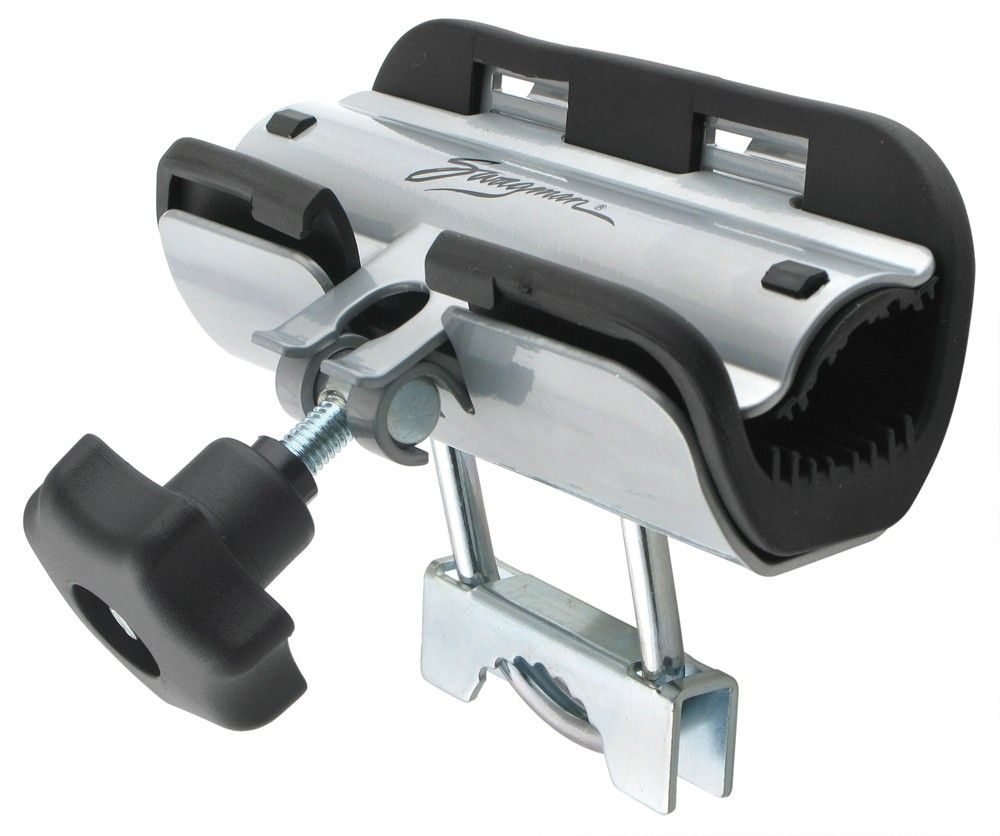 Tie Down Tracks (inc. 4 moveable tiedown rings) + $100
SandBlasting/PowderCoating + $170
Shipping is extra.
Here are some sample photos:
Tie down tracks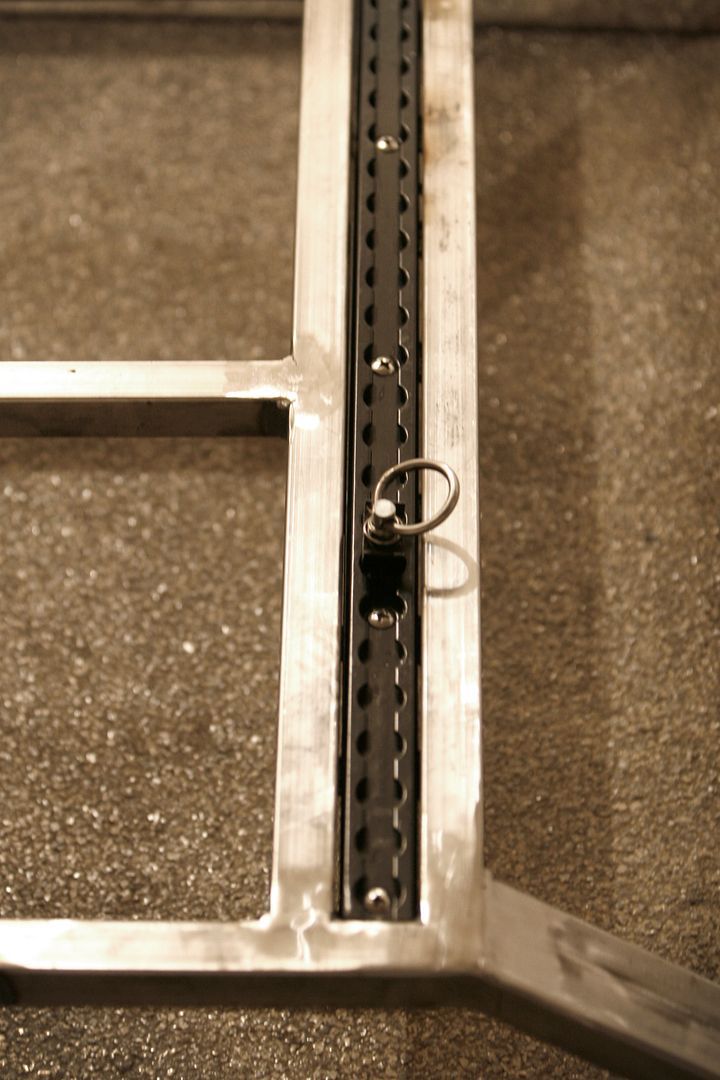 Basic Rack + Tie down tracks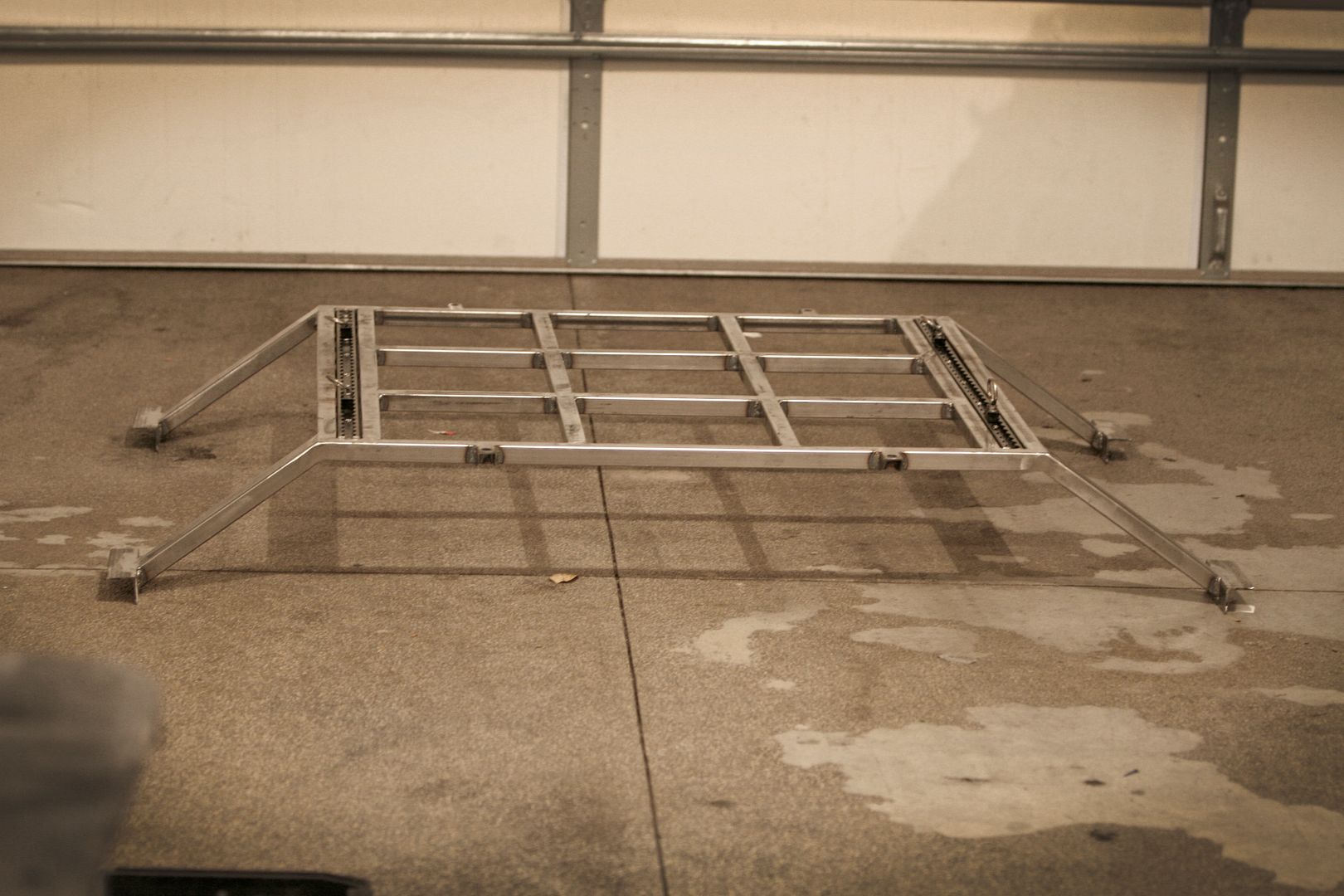 Basic Rack + Hilift mount + Shovel Clamp x2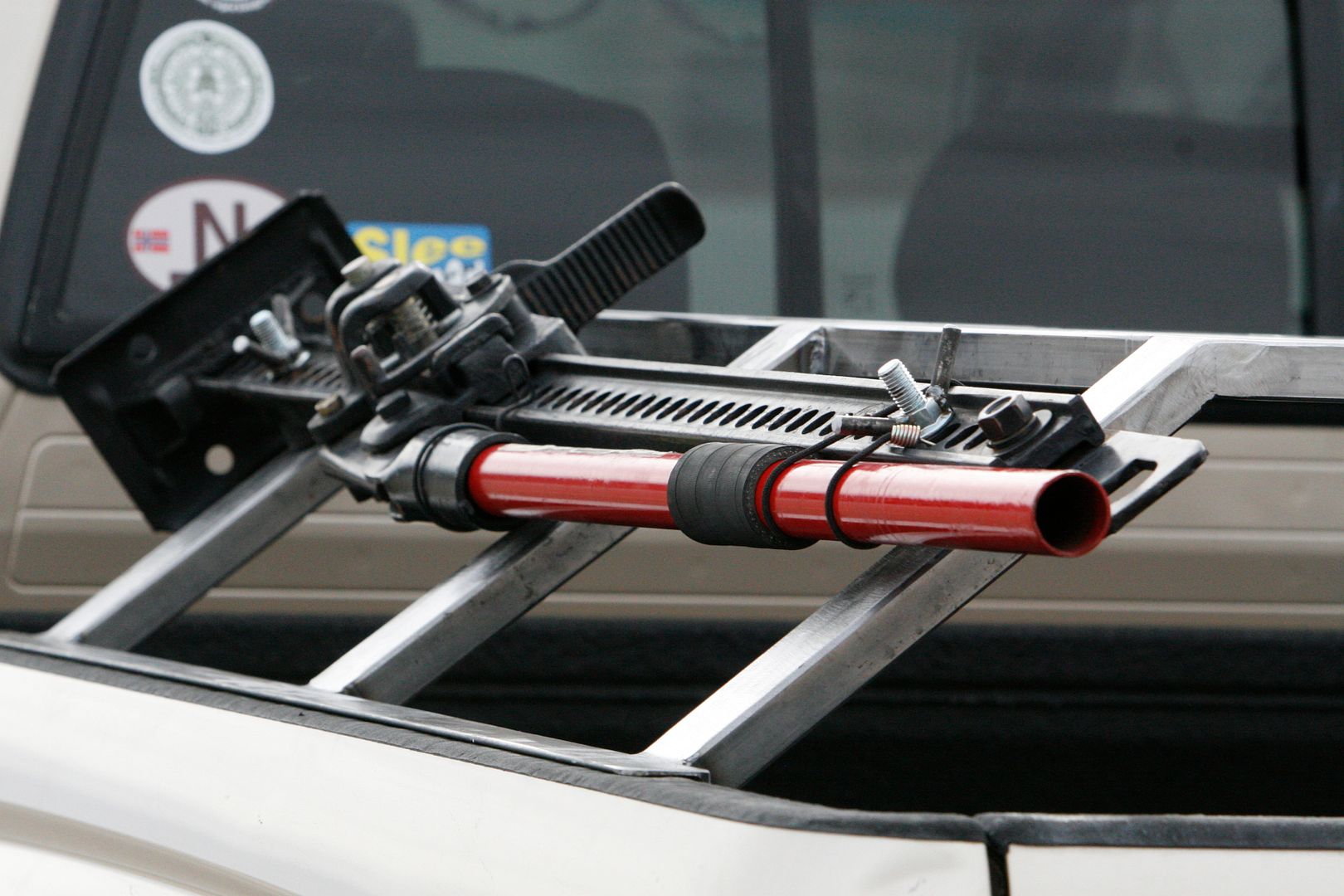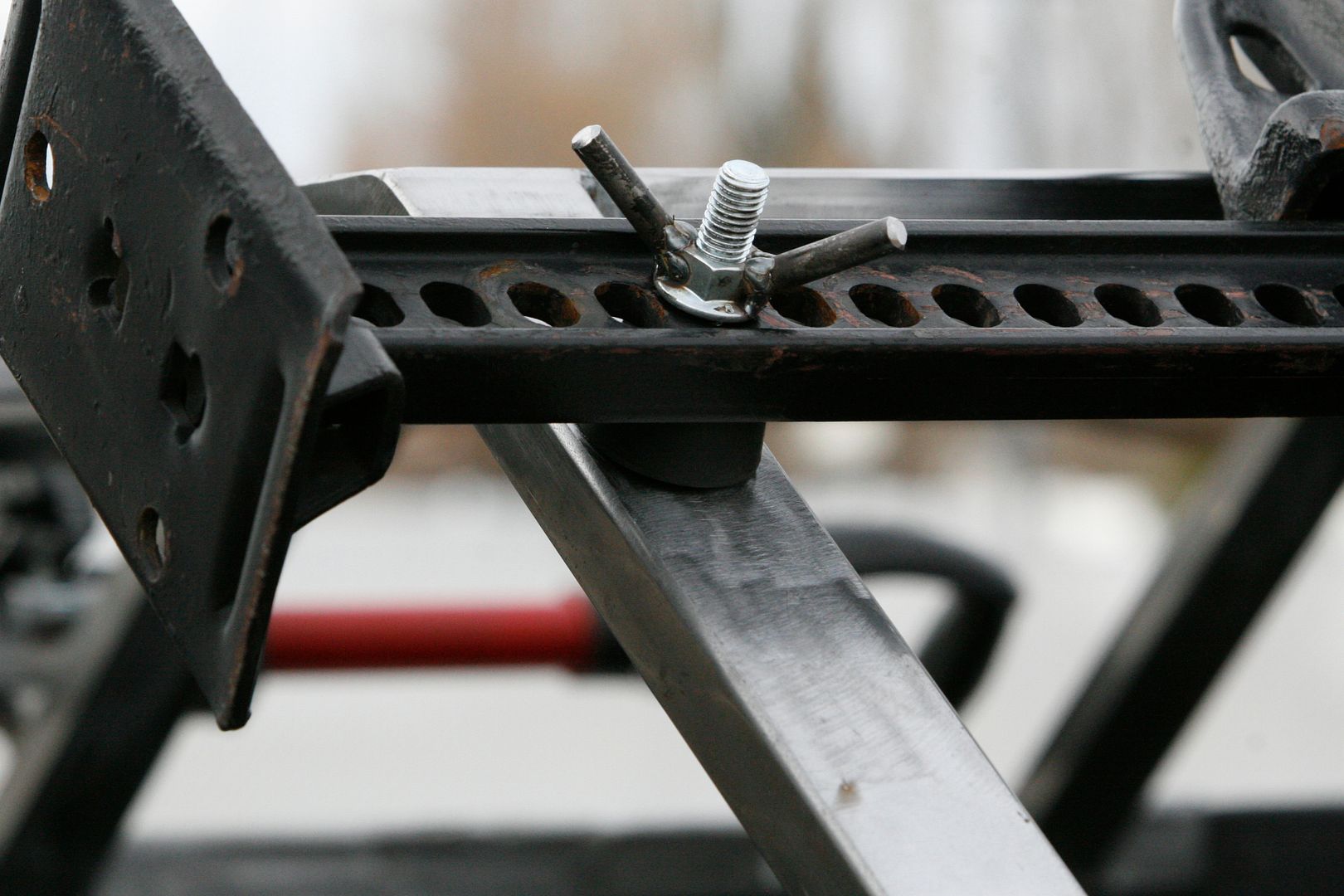 Carry more gear without using up all your bed space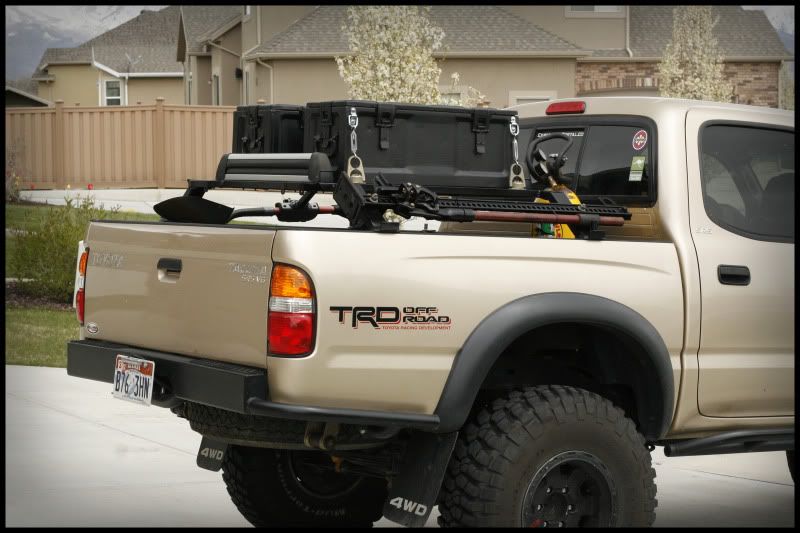 Attach Ski/Board racks
Great place for radio antennas
Mount a RTT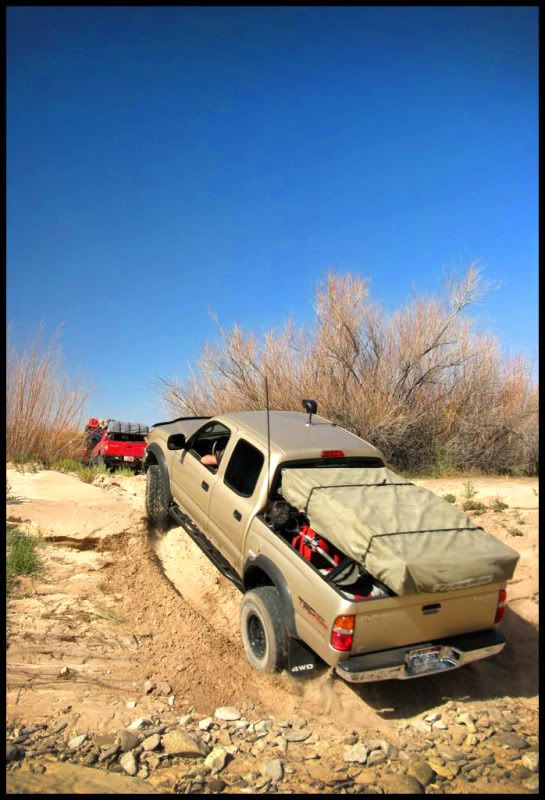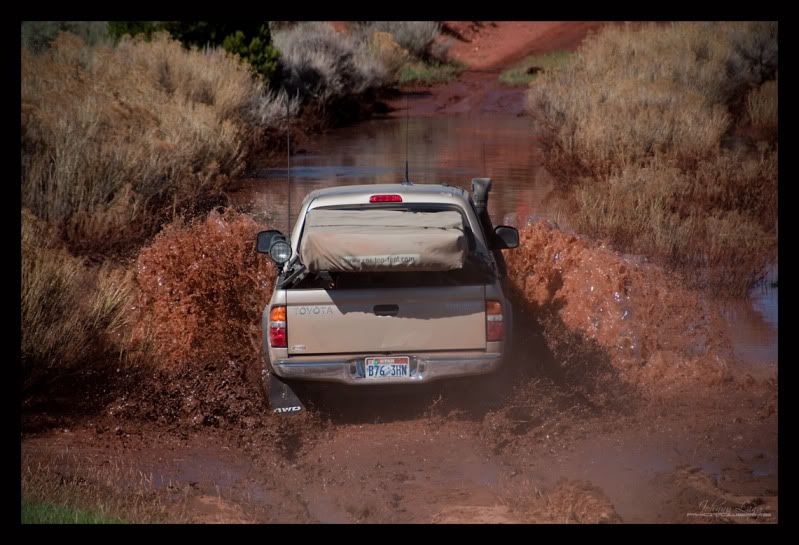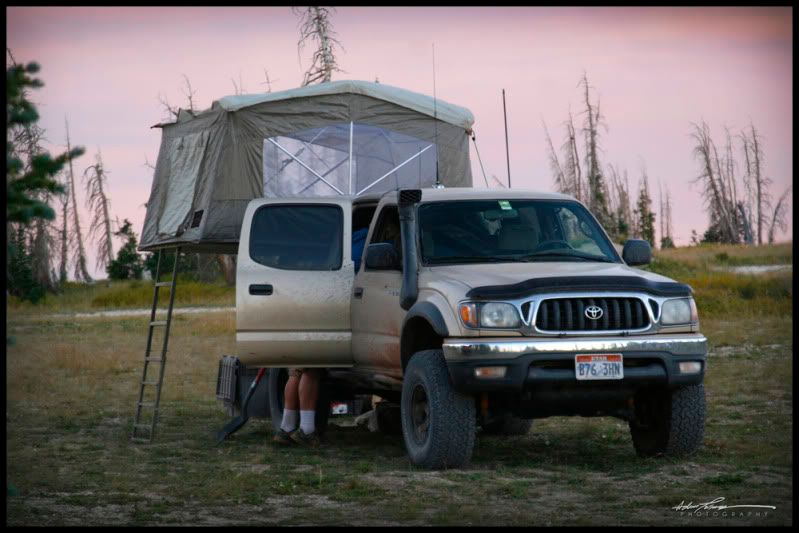 I am not a professional fab shop. I'm just a guy trying to help out fellow Tacoma owners. I have basic tools and build these in my home garage. I have used my personal bedrack for a couple years now with great success. I do not stock materials for these since I don't have the room so I require a 50% paypal deposit at the time you place an order. The balance is paid via paypal once the rack is completed and ready to ship.
If you are interested in one of these, send me a PM with the options you'd like, followed by your deposit. I build these in my spare time but can usually build them pretty quickly. Typically, I can have your rack ready in 3-4 weeks from the time you order it.