Alright guys, I have designed a Mount specifically made to mount LED light bars behind your lower valance. This is a great way to keep your front end looking stock while still having extra light. Also it keeps your expensive lightbars hidden away from thieves.
This only fits 01-04 Tacomas It bolts right up to your bumper support bars with 4 bolts (included) Installs in 5 minutes. Now if you live in a state where the front license plate is required it will get in the way. If you really want to be able to mount a light bar behind your valence your will have to either relocate the plate, mount 2 LED light bars on either side of the plate (say two 6" or 8" bars), or if you only use the LED bar for off roading you could remove the plate at the trail head then put it back on when your done.
Specs-
-No cutting or drilling required
-CNC cut 3/16 steel
-Powder coat finish (+ $10)
-Max light bar size- 26" (overall length)
-Max distance between mounting holes- 24.5"
Price (after the end of the group buy)
Bare metal-$65
Powder coated- $75
**will be powder coated satin black unless you ask for something else
Flat-rate $12 shipping anywhere in the lower 48, everyone else pm for a quote.
***The light bar mount you receive will look a little different then this (for the better), i have decided to make it so the Light sits about 1" further forward
I wish i had a longer light as an example, but my dirty 10" will have to do for now. (just imagine a nice 21" filling up the whole valence)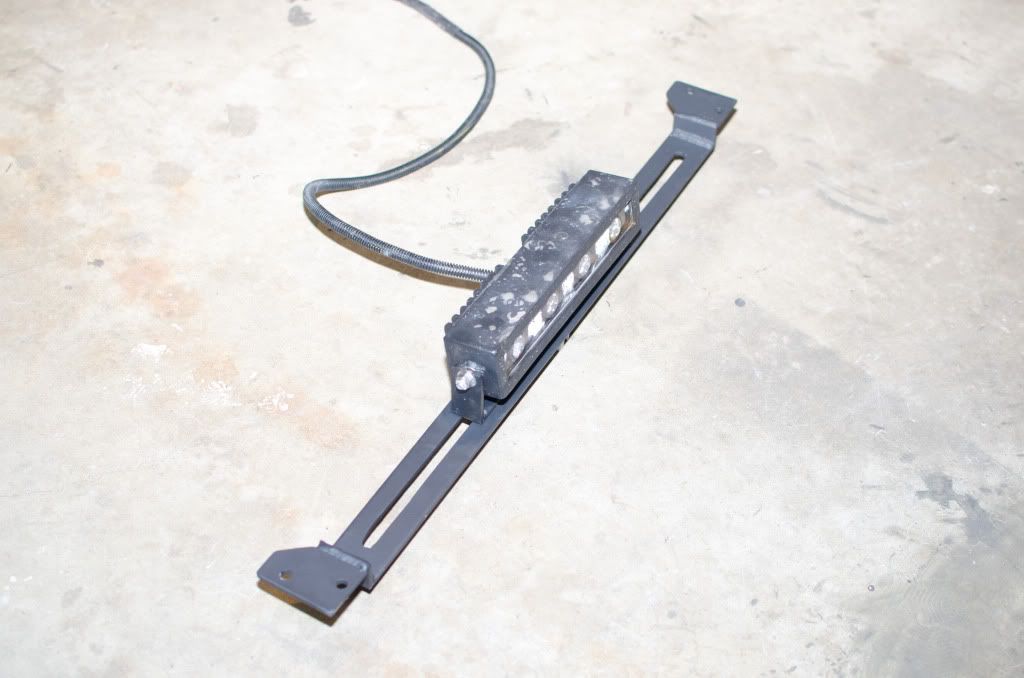 from underneath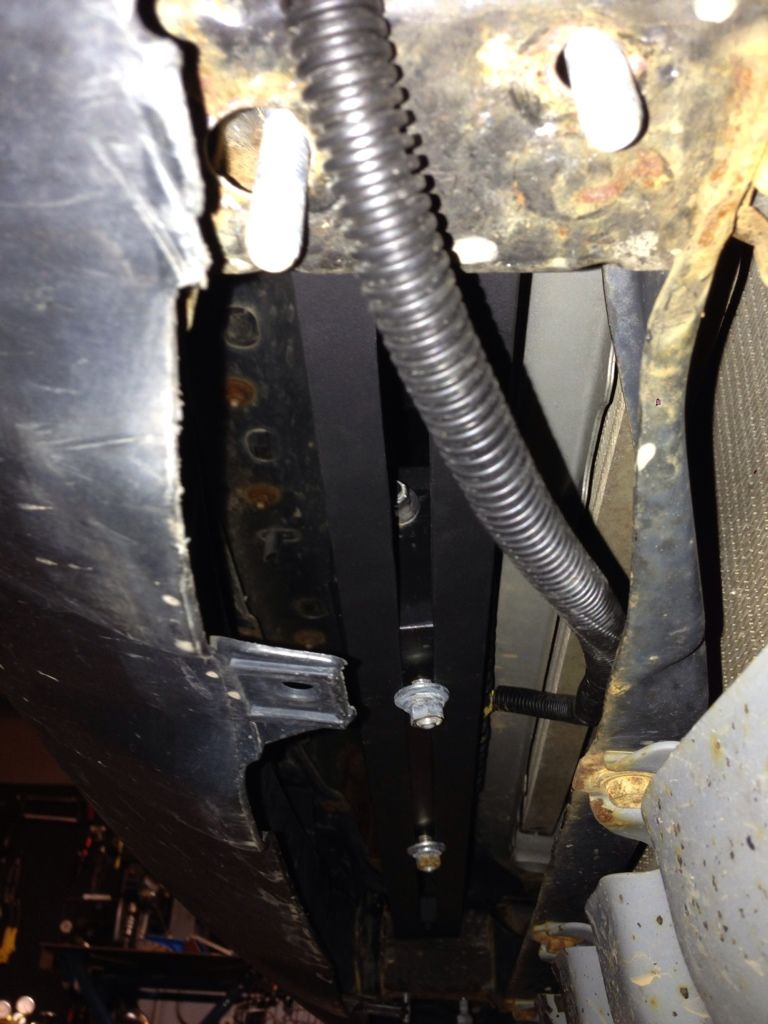 Group Buy
Pricing (# of orders does not matter)
bare metal-$50
powder coated- $60
8 or more orders and everyone will get free powder coating or $10 off if you ordered a bare metal one
ends on Dec 28th. If we reach the goal you will be refunded the $10. Group buy orders will ship one week after the 28th.
List of names will be added below