Hey everybody, I need a stock air intake- or one that will pass CA S.M.O.G tests. Basically if an intake has a C.A.R.B sticker or an E.O (executive order) sticker I'll buy it. Or if it's a stock one, that you have no use for. Hook a brother up
My Volant didn't pass emmissions, so I've got to throw on a different one that will, so I can register my truck. Ideally I'll buy a stock one to put on come inspection time, every time.
Let me know what you've got, and what you want for it and we'll make a deal.
Thanks for looking
Also, if you're looking to trade or something, present me with an offer. I've got a
Volant CAI
.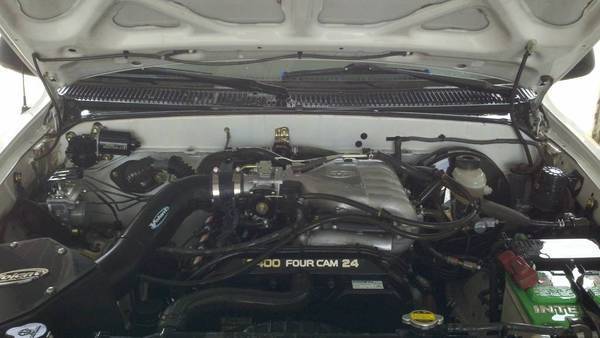 That's the best pic I've got.