General
Sadly I must sell my ever faithful 2002 Tacoma. Its name is Clifford and he is a 2002 SR5 extended cab with 4WD and automatic transmission. It has
~79.5K miles
located in Simsbury CT.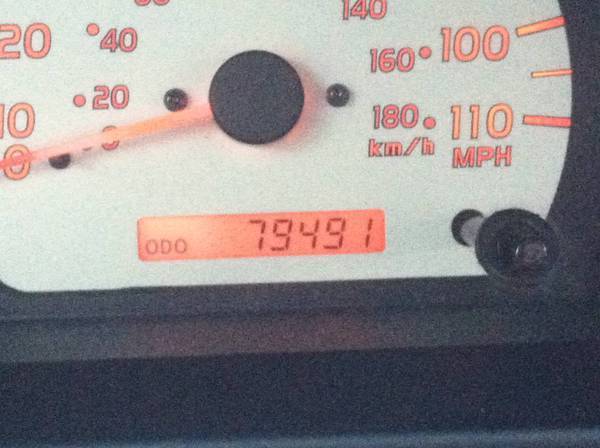 Odometer reading as of March 10, 2013. This is no longer my main or even secondary vehicle so probably not much change.
Engine and Transmission
-2.7 L inline 4 cylinder.
-It has been given regular maintenance and service.
-4 speed automatic transmission
-Manual 4WD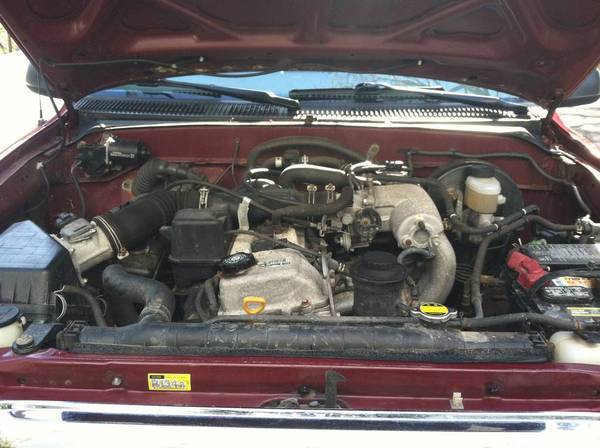 Super dependable engine.
Wheels, Tiers and Suspension
-Stock Toyota wheels with Bridgestone Dueler H/T tires
-Stock suspension (front & rear)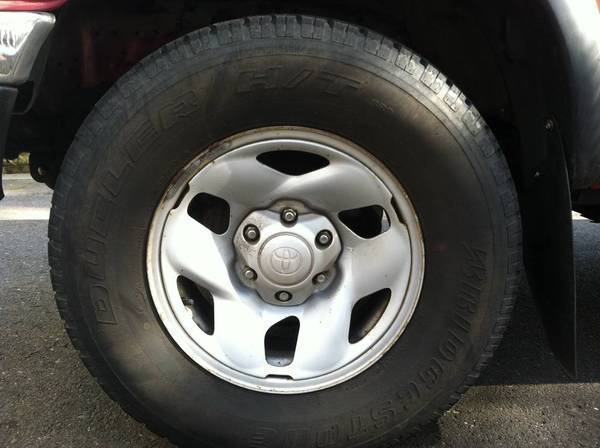 This was not planed.
Spare.
Interior and Trim
-Power nothing except steering.
-Radio, CD and cassette deck are functional
-SR5 (chromed rear bumper and front trim)
-Exterior lights are all functional
-Interior light is functional
-Plastic Toyota bed liner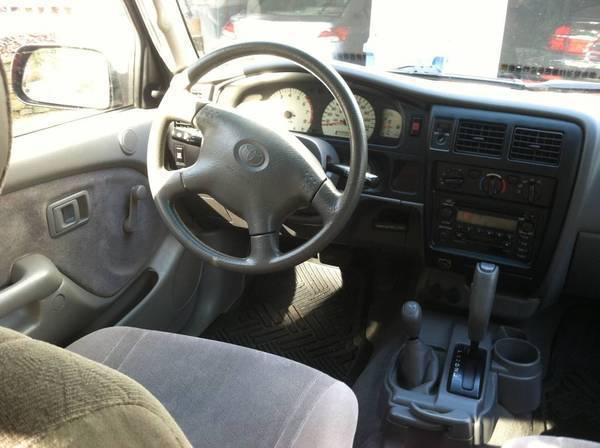 Driver's Side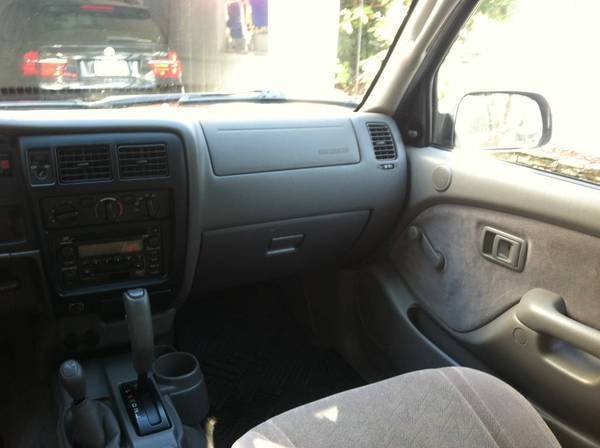 Passenger's Side
Other Information
-Includes a Tonnaeu bed cover. Which only has two cross members... One broke this winter (before the storm) but still holds 32+ inches of snow.
-The frame was replaced by Toyota in 2009 during a recall due to rust issues.
-The exhaust has also been replaced because of rust.
-Spare tire bracket is going to be replaced (it has been recalled) because of rust by Toyota. Currently the spare is in the bed.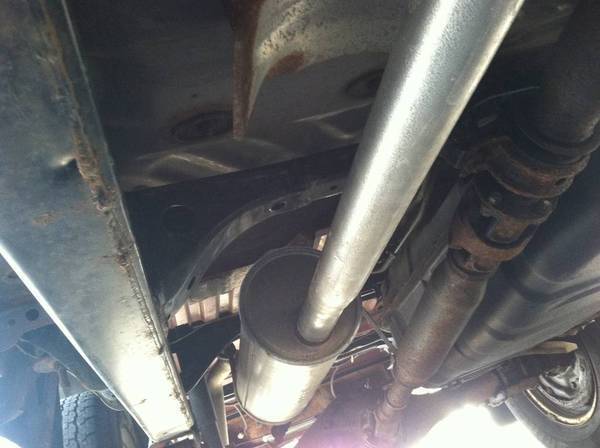 New Exhaust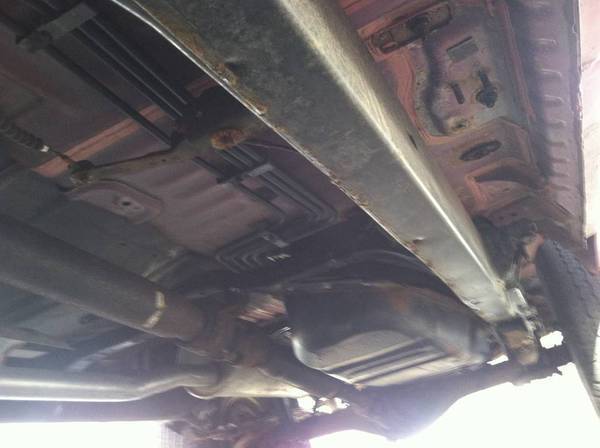 Frame
Pricing
I have seen similar Tacomas going for $12,000 with more miles. However, the Kelly Blue Book value is less than that. Thus, I will start with the KBB pricing.
SOLD! FOR $10,000
Question, Comments and Offers
Questions:
PM or post here and I will get back to you.
Comments:
Post here for the rest of TW to see.
Offers:
PM ONLY
Photos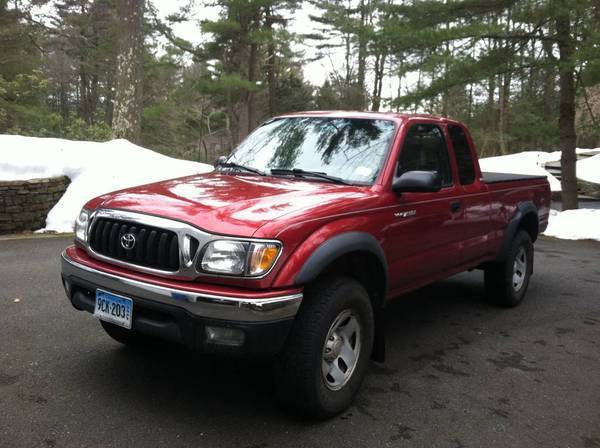 Front
Rear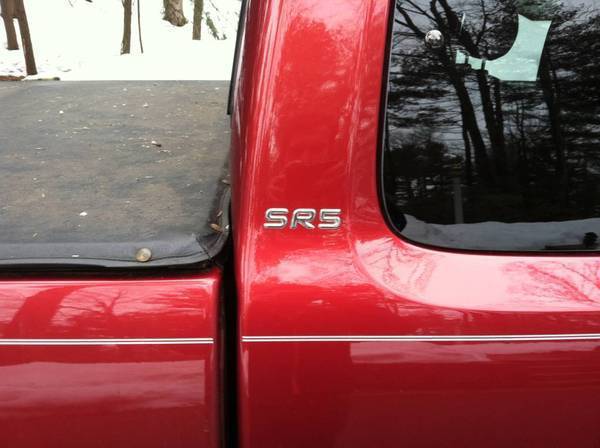 SR5 Badge