1995-2004 Rock Defense / Trail-Gear Tacoma transfer case skid plate.
Can be mounted either by drilling the frame and bolting the crossmember in,
or simply by welding the crossmember mounting brackets to the frame and
bolting the crossmember to the mounting brackets.
Made from 3/8" thick 1010 steel so you have confidence that your t-case
is supported and covered when you are sliding over even the nastiest rocks.
Supplied mounting brackets are 1/4" thick 1010 steel and all necessary
grade 8 mounting hardware is included with top locking nuts for installation.
In excellent shape, painted Rustoleum black and cleared 2x. Price: $200 pick up only.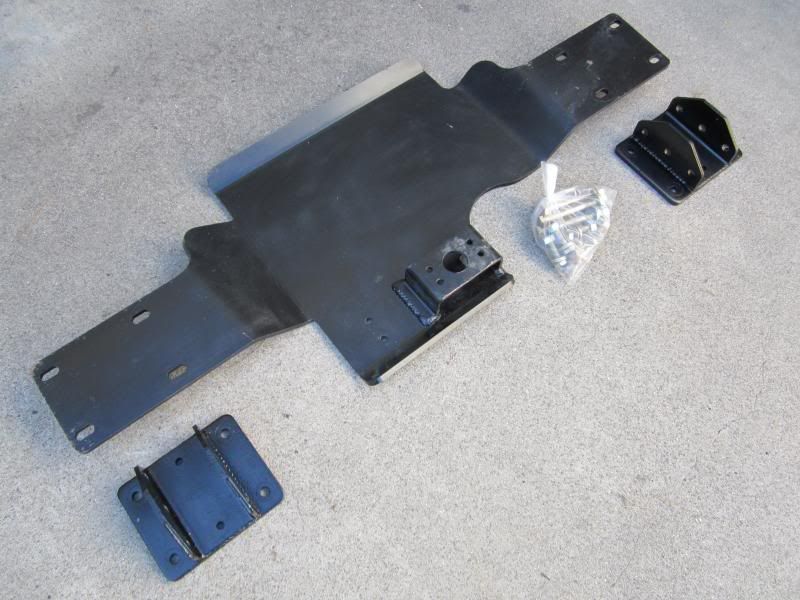 Chrome fender flares. Set of 4, fits 1998-00 Tacoma Prerunner/4WD.
All bolts and clips will be included for installation. Price: $80 pick up - $100 shipped
US Wheel #841 15x8 streetlocks with 3.75" BS, made in USA
One wheel only, no center cap. Price: $40 pick up - $65 shipped
Toyota OEM front tow hook set. Fits all 96-02 4Runner and 95-04 Tacoma Prerunner/4WD.
Everything you see below. Price: $20 pick up - $25 shipped