I need to sell my 2001 Tacoma SR5 4X4 stepside with 103,000 miles, but i'm trying to see what to price it at! I think i have a pretty good idea of what i want to get but curious to see what others think! And also, would it be better to put it back to stock or keep it as is?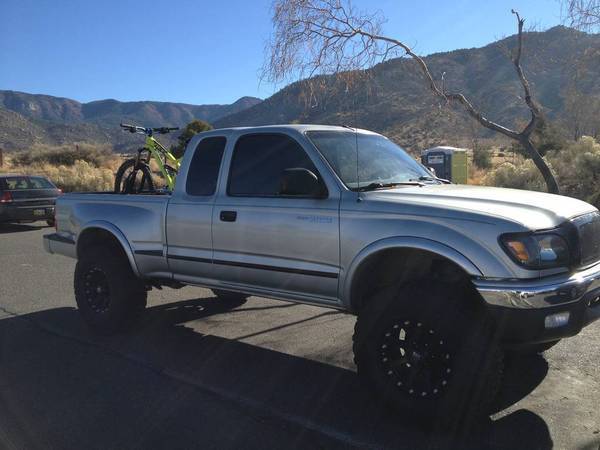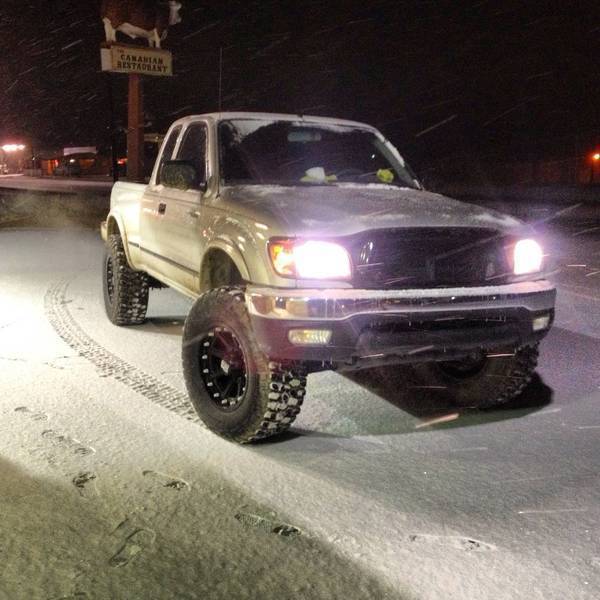 Exterior:
Daystar leveling kit (2.5in or so)
upgraded Procomp shocks
17X9 black XD addict rims (no scratches)
BFG KM2 285/70 (getting worn but 30-40% or so tread left)
aftermarket headlights with black back reflector
PIAA super bright bulbs
black Grillcraft mesh grill.
Interior: Grey cloth (never smoked in)
7in Alpine touchscreen head unit, ipod ready, satellite ready, bluetooth compatible, (plus you can add navigation and other features)
6 1/2in Hybrid audio speakers
10in JL Subwoofer
ARC audio 4 channel AMP
MTX 2 channel sub AMP.
Engine: V6 3.4 liter
synthetic oil changes every 7,500 miles, did spark plugs and transmission flush shortly after i bought it
at 90,000 miles did water pump, timing belt, always been well maintained.
Body: very clean with minor surface scratches and dings from previous owner (nothing major at all).
Let me know what you think!