I have a Yukon Gears, Grizzly locker up for sale. It is the same type as a Detroit (Mechanical locker, NOT limited slip) and is literally almost brand new. It was purchased to install into a 1995 Tacoma V6, and after the install less than 50 miles was put on it before the customer opted to go ARB for the front AND the rear. It is still in MINT condition, and it has the new bearings installed.
This unit is ready for drop in. All you will need to do is bolt on your ring gear, install it into your 3rd, and set backlash!
From Yukon Gears:

"Yukon Grizzly Locker for Toyota V6
" YGLTV6-30 Model
The Yukon Grizzly Locker is the ultimate in locking differentials for street, off-road, & drag racing. Grizzly Lockers provide 100% power to both tires, while still allowing for disengagement while negotiating turns. The Yukon Grizzly locker is a mechanical locking differential. It features a forged case and 8620 internals for maximum strength. It's patented design reduces common locker failures. All units assembled in the USA!"
This was originally installed on a 1995 Tacoma V6 4WD.
This locker is of the 8 inch design, not the 8.4/8.5 differential, so take that into account when looking to buy this!
Average cost for this unit is over $550, and that does not include the bearings at $35 each. I am asking $500. So this is a savings of around $120. I would prefer local pickup, but depending on the day, I may drive to meet someone if they are reasonably close to me. Otherwise, if you are wanting it shipped, I would have to check shipping charges to your location. This is a good deal, as these lockers are pretty dang strong, and I like that they are made here in the US.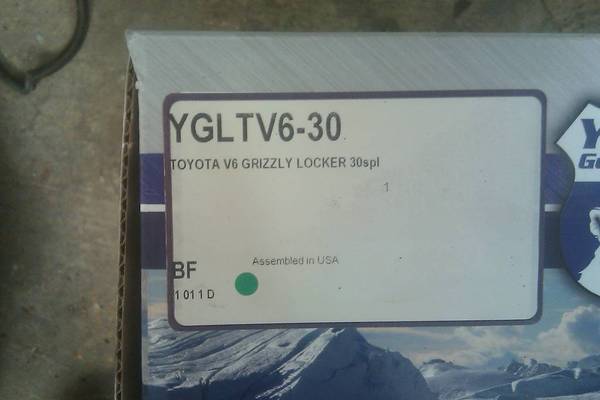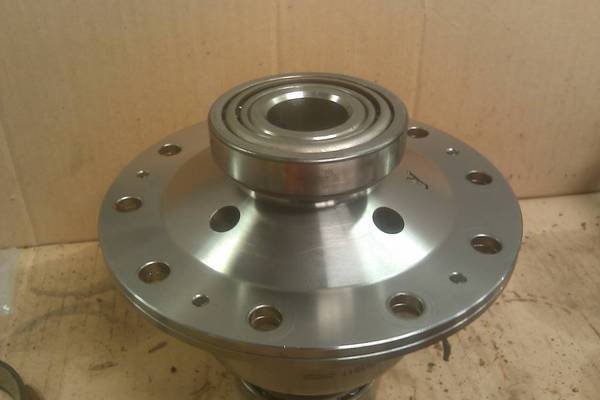 Spare us the time and don't give me any crazy lowball offers. I MAY consider a trade of equal value but would prefer the $500.