Ryno All Terrain Products LLC is ready to offer a new product line for 1st gen Tacomas. I will build these to order and it will be un-painted bare steel. Lead time is approximately 2-3 weeks before shipping.
1. Rear plate steel bumper for a 1st generation Tacoma. 3/16" steel plate, cnc plasma cut so everything is square and even, and 1/4" mounting brackets that the bumper is welded around. Integrated hitch tied into bumper and mounting brackets with 1/4" thick square tubing. Welded strong and straight. 1" thick shackle mounts welded directly to the mounting brackets. 4" round light holes are standard. I can also alter holes and such, or move the hitch tube up to be hidden behind the license plate for additional fees.
$625 + shipping. My price is a little higher than I planned because of the new online sales tax deal. Gotta pay the tax on it so I factored it into the price.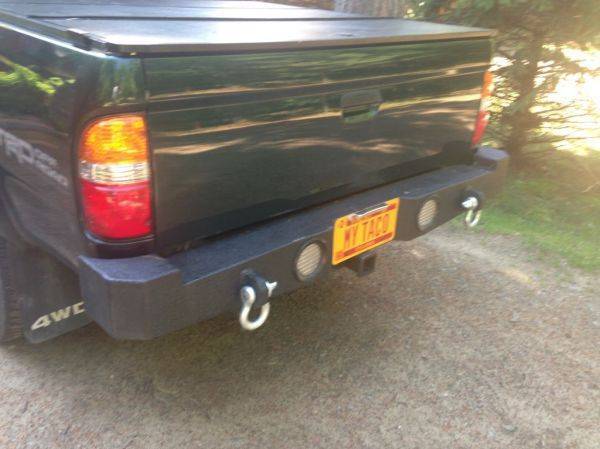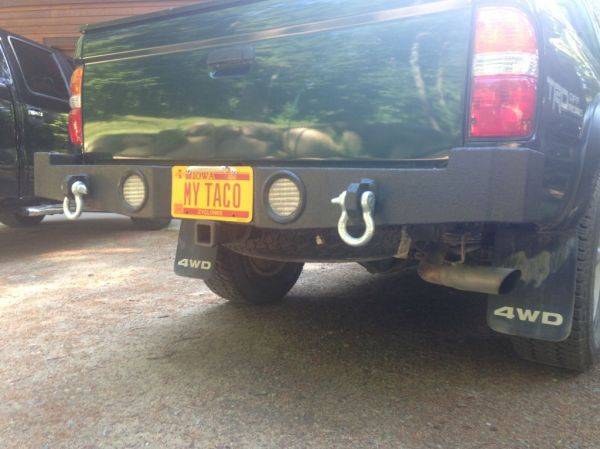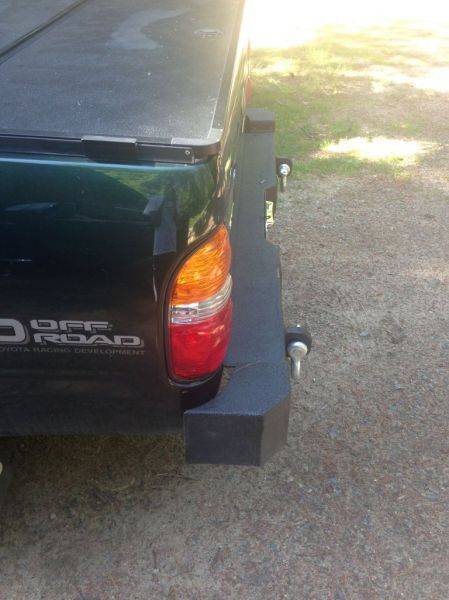 2. This rectangular tube bumper would be 6x2" tube, 1/4" wall thickness. 1/4" mounting brackets and end caps on the tube. 1" thick shackle mounts, standard 2" hitch tube. I will also mount a flip up license plate holder over the hitch tube for $40. Light holes are not included but can be added for extra.
$450 + shipping without any extras.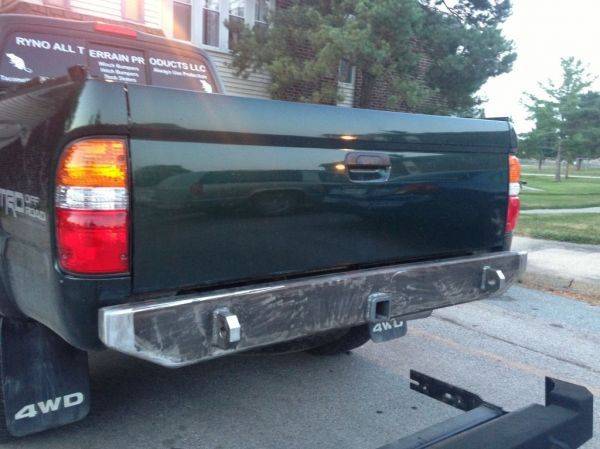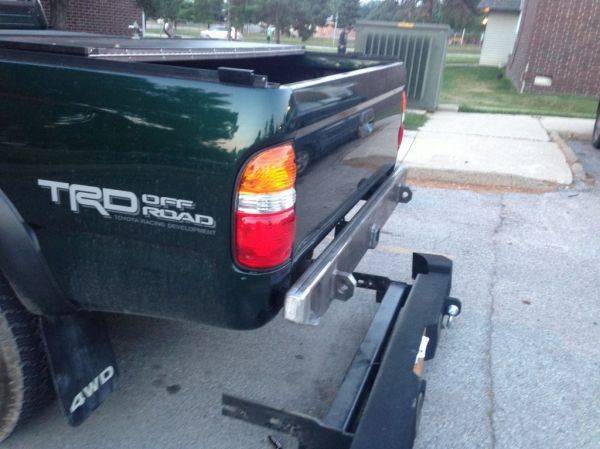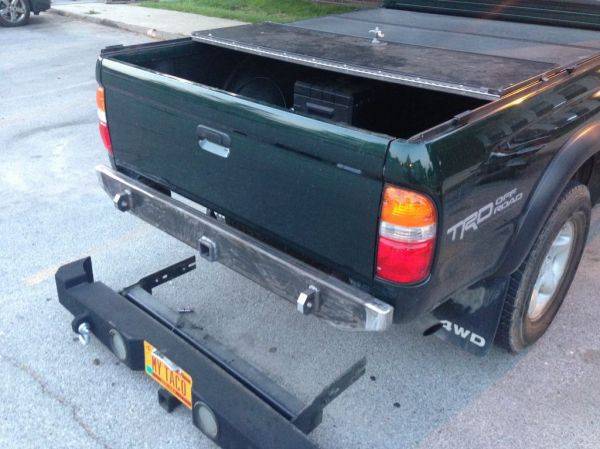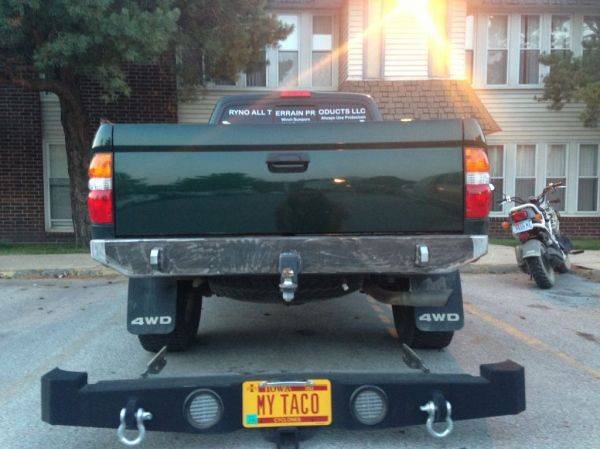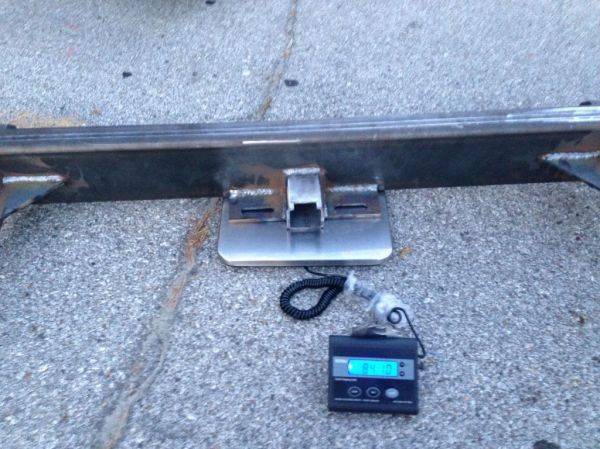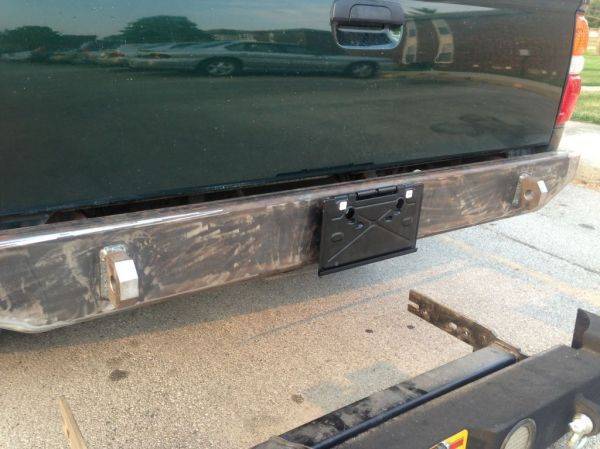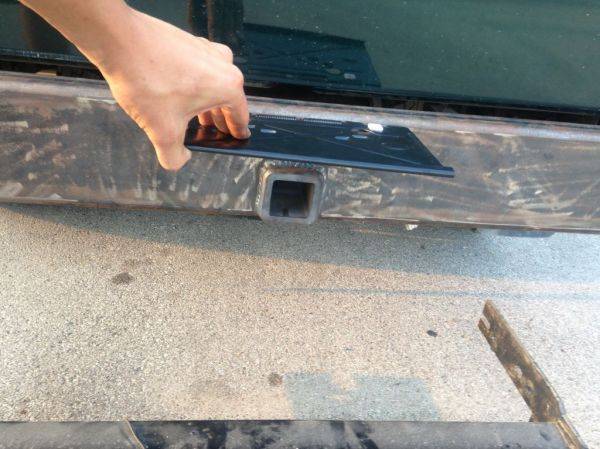 I can add a swing out tire carrier for $300. I will also do custom additions or different style bumpers; inquire for pricing. No round tube though.
Shipping via fedex since I get a good discount for y'all.