Feeler is closed until further notice.
Hey everyone, putting up a feeler for my OME front end kit. Only been on my truck for about two months, maybe seen three easy offroad runs. Love the performance on and off road, soaks up small bumps really well in the dirt. Will yield about 2-2.5" lift on a 1st gen tacoma. These are the 883 springs with OME shocks, and includes the trim packer drivers side spacer (not to be confused with the 10mm lift enhancer spacers- I don't have those).
Looking to get $200 for the front shocks & coils
. Local Socal, may ship if I need to on buyer's dime. Thanks for looking!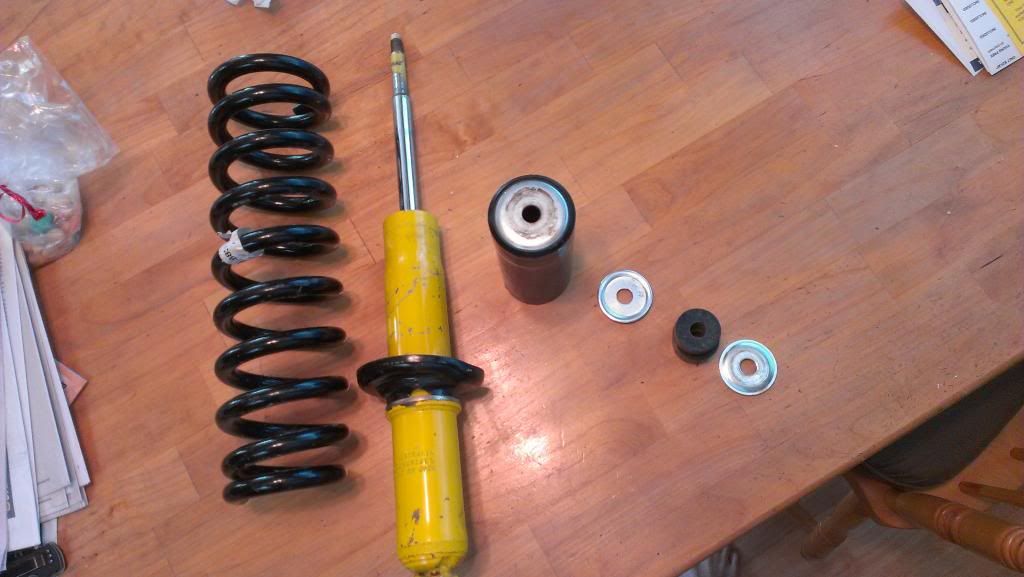 Here's what the lift looks like on my truck currently with stock size tires (31x10.5 r15) I really love the stance it gives. My truck on the left