Up for sale is a Brand New Dirt Designs long travel suspension for first generation (96-04) Toyota Tacoma. 3.5" over stock. This is a full uniball kit with everything you need and fully bolt up to stock mounting points. The kit utilizes your stock 4x4 or 6 lug 2 wheel drive spindles (includes laser-cut gussets) ; has mounts for coilovers & bypass shocks. The Kit produces 14" of clean usable travel with full functioning 4 wheel drive. Solid kit from a prominent upcoming shop.
Note: This kit is brand new outta the package
(the included oem tundra axles have slight signs of use but are in phenomenal condition)
Includes:
- heim upper a-arms with 1" uniballs
- lower a-arms bushing inners and 1" uniball outer mounting
- NEW king 2.5" x 8" Coilovers w/ resi (valved 20c/10r for front of taco)
- SS brake line extensions
- heim .250 wall extended tie rods
- included is Dirt Designs laser-cut spindle gussets.
- includes tundra axles which are in great shape/ like new
- powder-coated Black
- a bunch of stickers that came with king shocks and Dirt Designs die-cut vinyl decals
- whatever else in the pictures that I dont know the name of
Feel free to email me for more pics/ questions/ or to meet and check out the parts. My brother bought this to build his Tacoma (and this looks incredible), but alternatively bought an already built vehicle. p.s. I have a very nice tacoma for sale that would go perfect with this spenshion.
some more info here on specifics:
http://www.ttora.com/forum/showthread.php?t=194268
Located in OC, though travel around semi-frequently from SD to Ventura
Price: $4500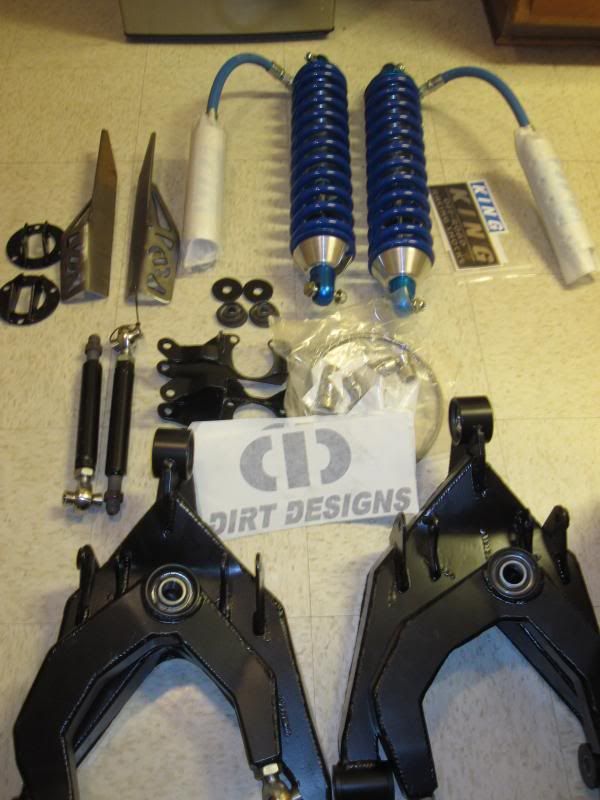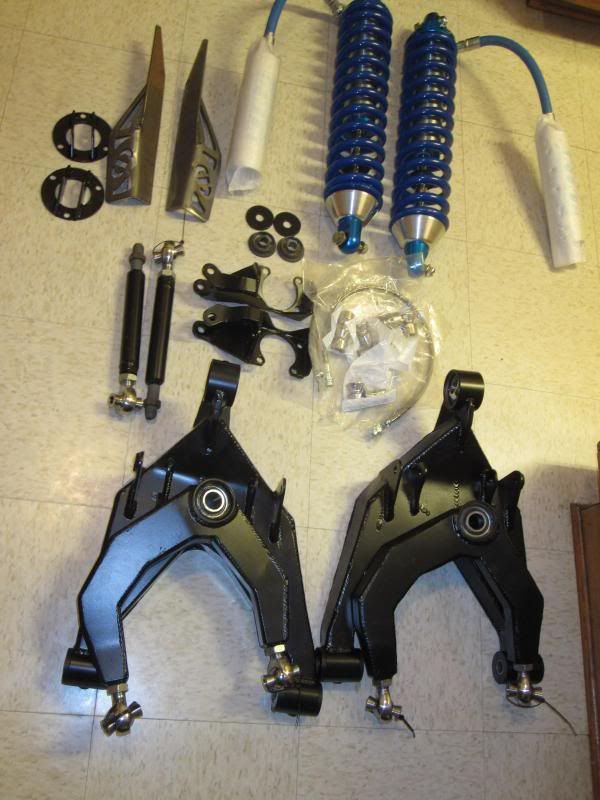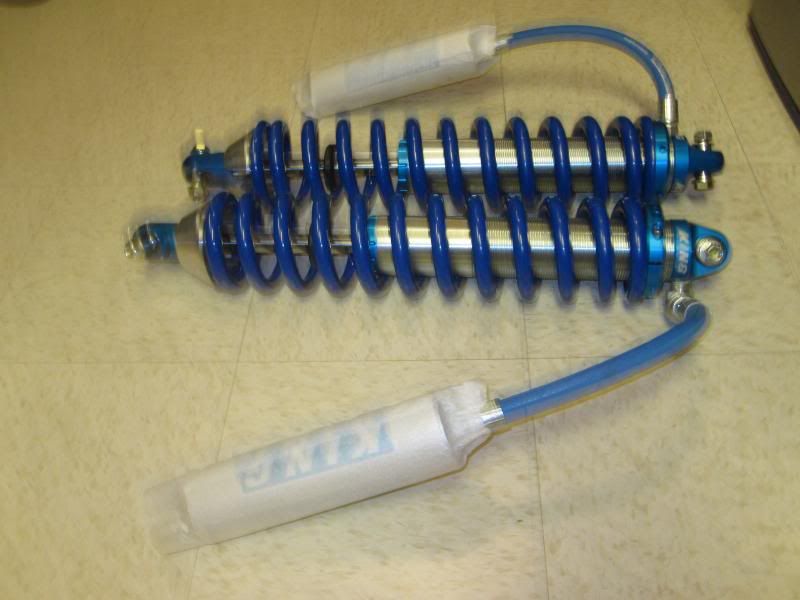 <http://i74.photobucket.com/albums/i254/kaptinchris1/Taco%20spenshion/IMG_5632_zps3367a8e4.jpg>