************Price drop due to having a member point out my pricing was off***********************
Hey Guys,
Like the title says I have a complete OEM Toyota clutch kit for a first Gen 2.7 4x4 Tacoma which I never installed. Reman pressure plate, Reman clutch disc, Pilot bearing and throwout bearing. I have posted the part numbers on the packing list. The relevant parts are posted as:
-"Reman Disc" aka clutch disc
-"Bearing, R" aka pilot bearing
-"Reman Clut" aka pressure plate
-"Bearing As" aka throwout bearing
Please recheck part numbers for your application.
I would like to get
$200
+ shipping cost (my zip is 23228 and the box is 12x12x12 and maybe 20 pounds?) UPS says shipping from my zip to San Francisco is $40.00 so maybe less depending on where you live.
I do not use paypal
, so I would request a USPS money order instead. I will ship once payment is cleared.
Thanks for any interest,
Ben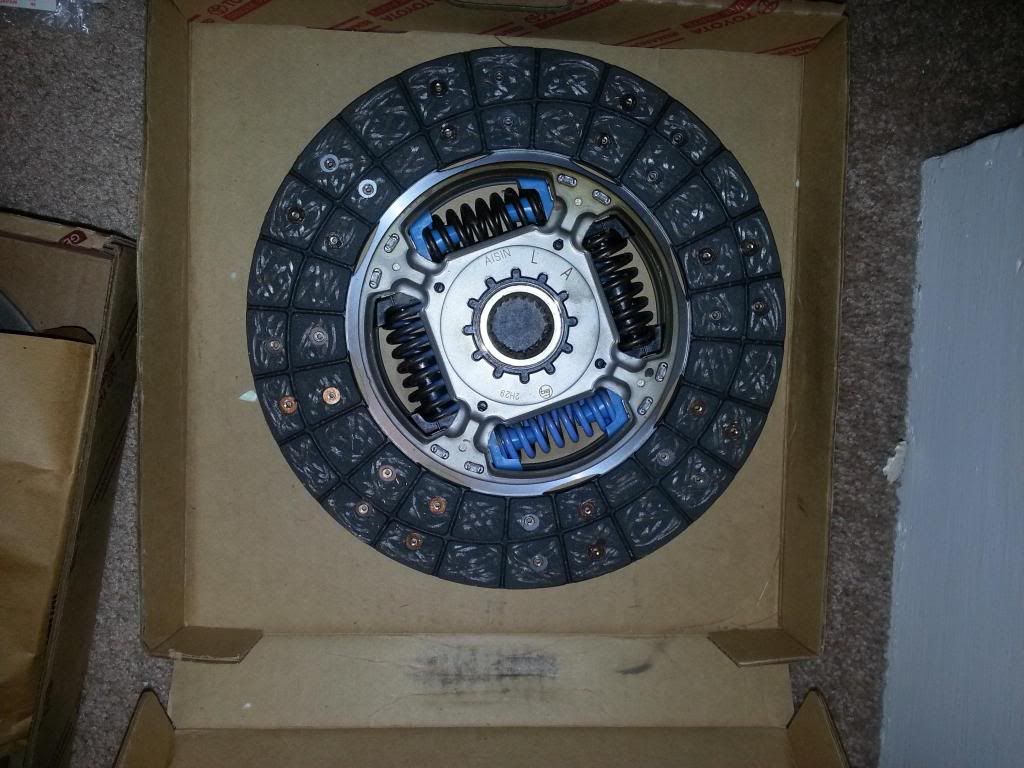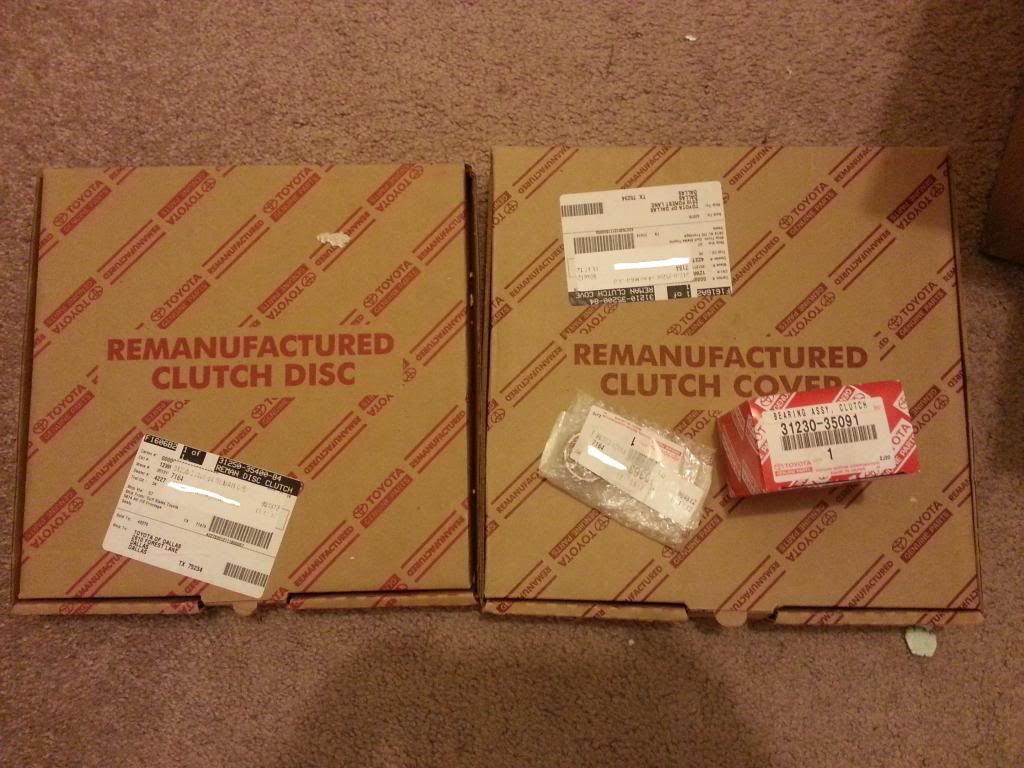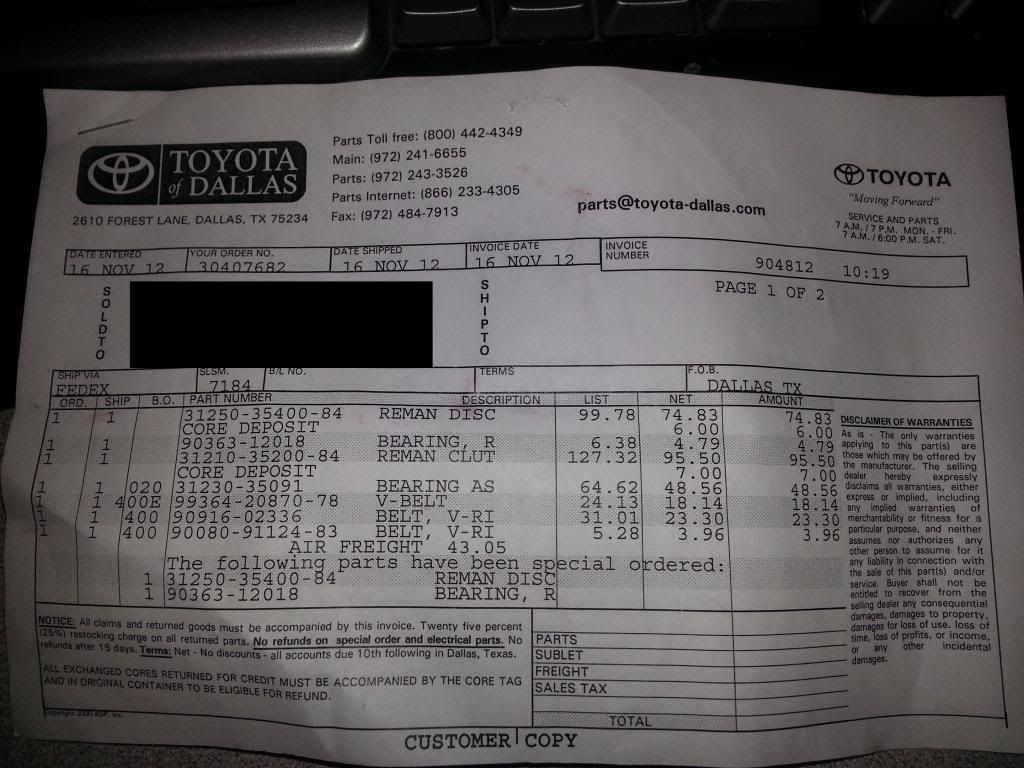 ** PICS HERE**
http://s758.photobucket.com/user/CLP...y/clutch%20kit