SOLD SOLD SOLD!!!
(not joking)
------------------
Price drop!!
Please see post 5 for update.
Trying to collect funds and get the ball rolling further for my SAS.
Up for sale is the front diff from my 99 Tacoma. It was professionally re-geared by ECGS in March of 2010 and is still under their 5 year warranty. I am not 100% sure that the warranty is transferable, but I can assure you that if I haven't been able to break this diff over the past 4 years, you'll have a hard time breaking it. The lock-right was installed by them at the same time. This differential has "100K miles" on it. Being a manual hub diff, the actual miles are extremely lower than that number. I obviously don't know exactly how many miles it has because I don't track my mileage while off-road, but I'd guess between 1,000 and 2,000 (yeah, I get around
). The diff has always had mobil 1 synthetic gear oil in it and the oil looked great when I drained it today. Needs a new drivers side oil seal, passenger side is good and only 1 year old.
This diff was
$885 brand new (CLICK)
.
All mounting hardware included.
I have to proclaim that the lock-right stopped unlocking sometime about a year ago. Not sure why but the diff works great besides that. I have a new spring and pin kit for the lock-right that will go with it. I will pull the diff apart tomorrow and see if I can see any issue with it.
Included with the diff will be 2 new (or re-manned) axles from VatoZone. Were ~$60 each new.
Pics: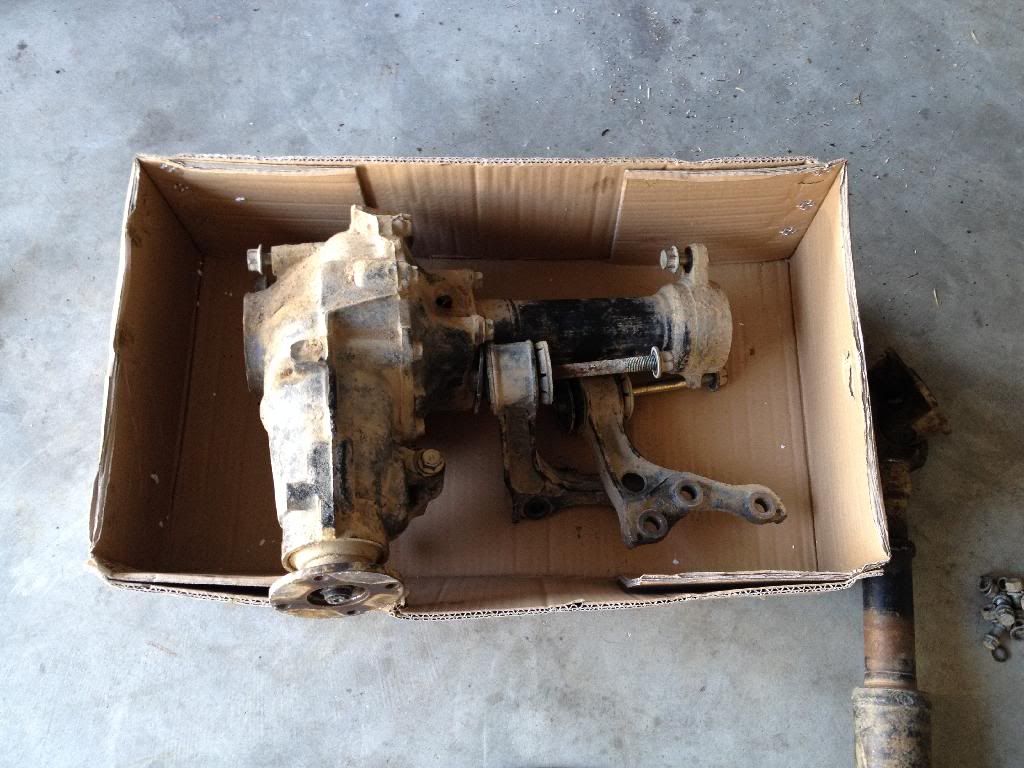 Here's a screenshot of the email invoice I received from ECGS back on 03-08-2010.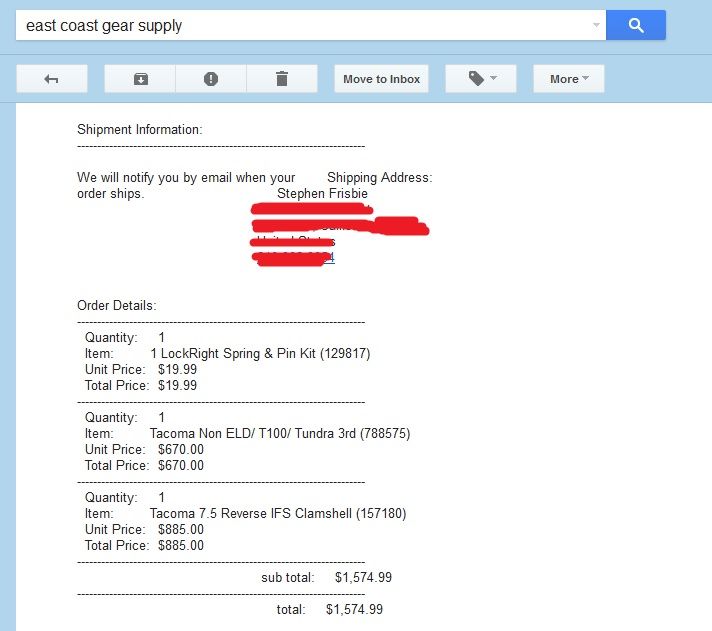 PRICE: $650 Takes it all.
Located in Austin, Texas. I can deliver to San Antonio on my schedule. I go down there ever other week or so to visit family.
These items can be shipped but I would very much prefer a local sale. Local sales will take president over non-local sale. If shipped, buyer is responsible for all shipping costs (wild guess, cost would be around $100-$130.)
Please call/ text/ PM or email me. Whatever works best for you.
Stephenfrisbie14@gmail.com
210-56zero-5435.
Thanks, Stephen.