A bit late to the party but after all these years I finally installed one. I'm sure there's lots of threads about these here on TW & on other forums but I'll share my install.
I choose the Hayden 678, the TRD one is way too much money IMO for the same core but with brackets. I didn't like the TRD's mounting location anyway.
I'm not a fan of using those zip ties through the radiator or condensor so I made my own brackets. Only the grill was removed for the install, bumper stayed on.
First I had to remove the left/driver side horn which would be relocated later.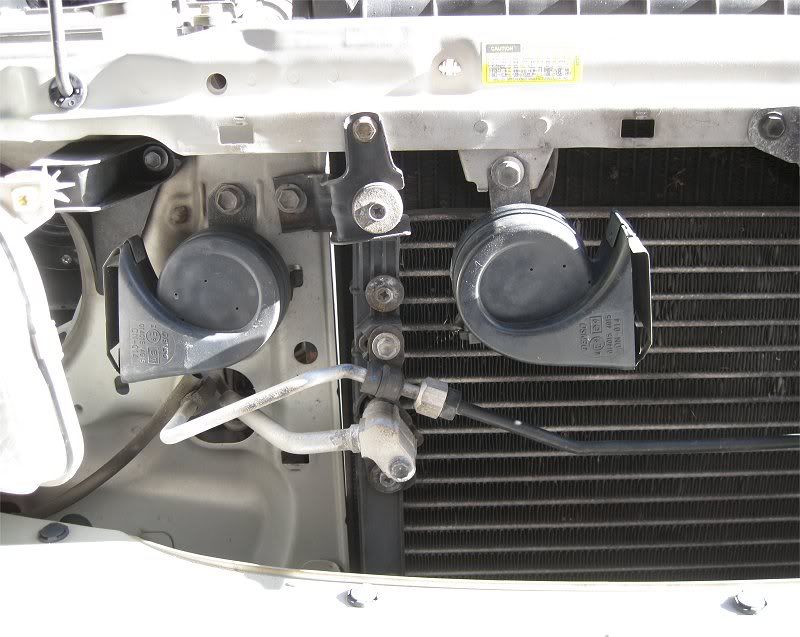 Mock up:
Used an L shaped aluminum bar from Lowes.
Used a sheet metal screw here but will replace this one with a bolt.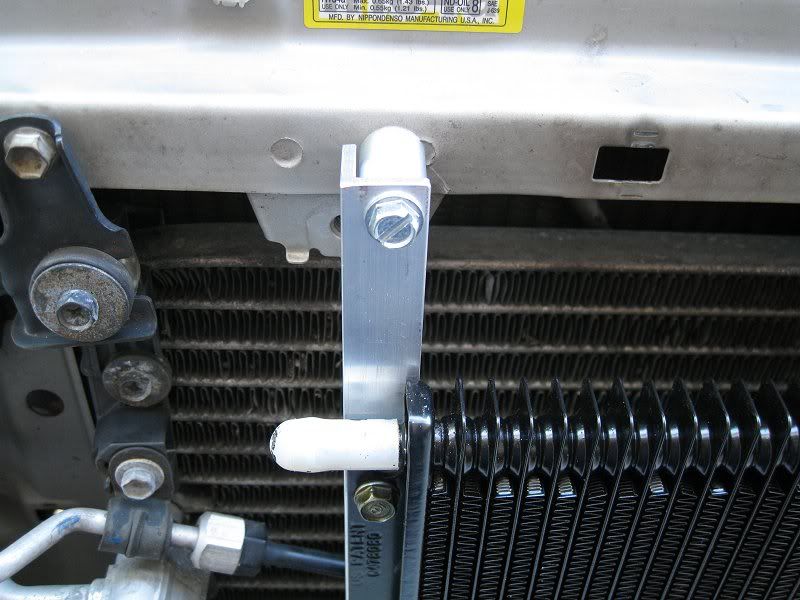 Used an existing hole on the center support bar for the grille.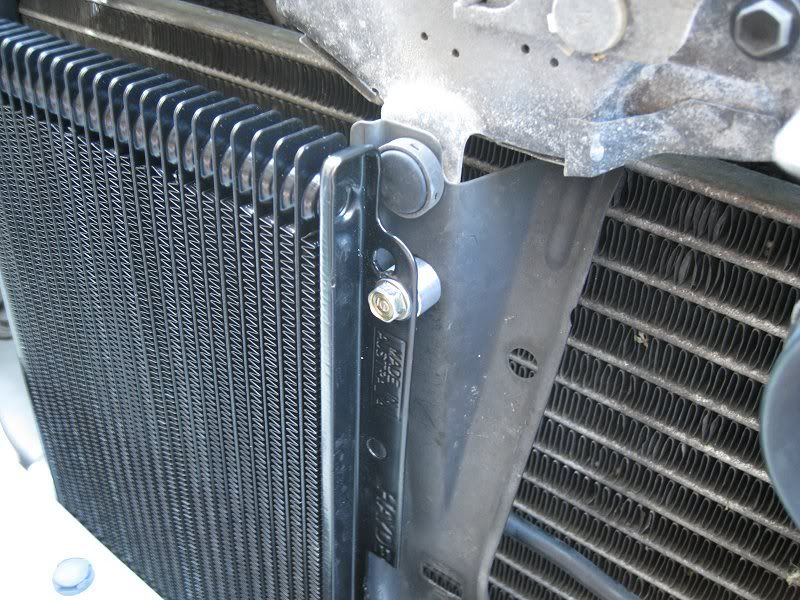 Cut a section out to clear the radiator support.
Used a another sheet metal screw here.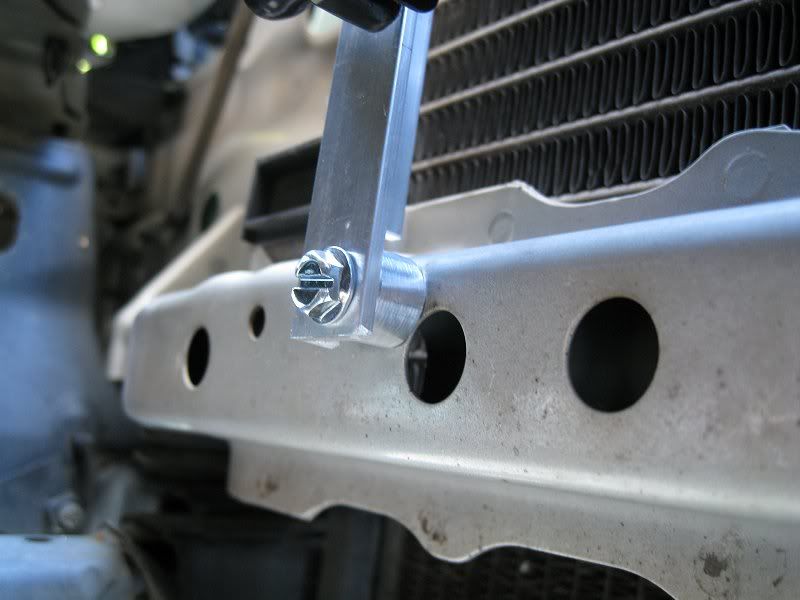 The three aluminum spacers I turned on my lathe.
EDIT: I don't remeber the exact lengths I made them as I turned to fit during the install. But from roughly measuring with just a ruler the top one is 15/16" & the the two others are 3/8". YMMV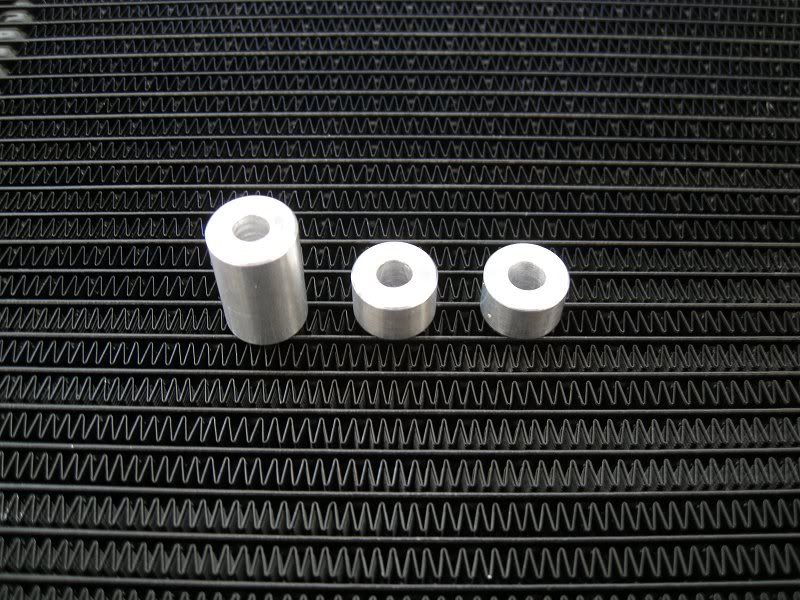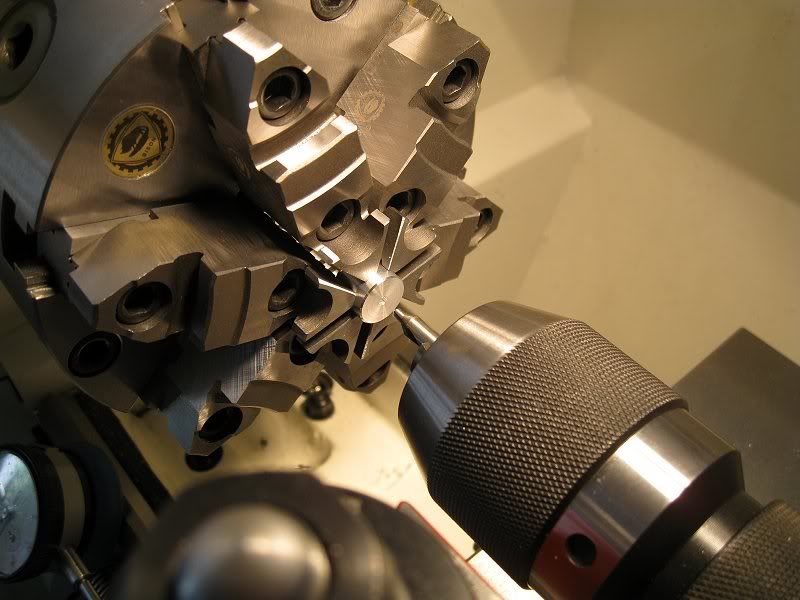 Cut a relief on the oil cooler with my bandsaw to clear one of the grille's mounting post.
I choose to run the lines through the same opening for the AC condensor lines. I slipped some covers over the hoses & added some rubber trim to cover up the edges of the hole for added protection.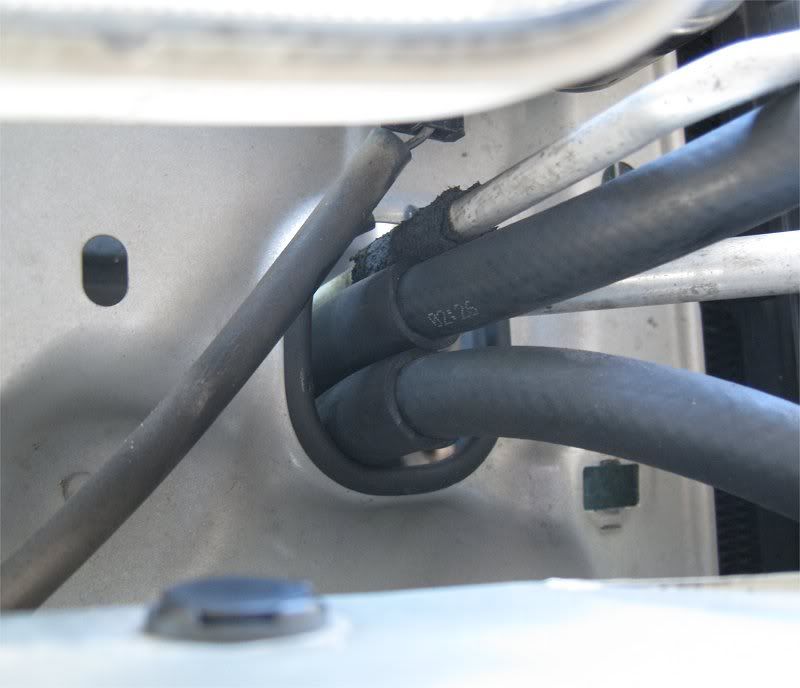 After paint:
Soldered on some wires to extend the left/driver side horn.
The horn's new location using an existing hole in the radiator support (now it really is the driver's side horn).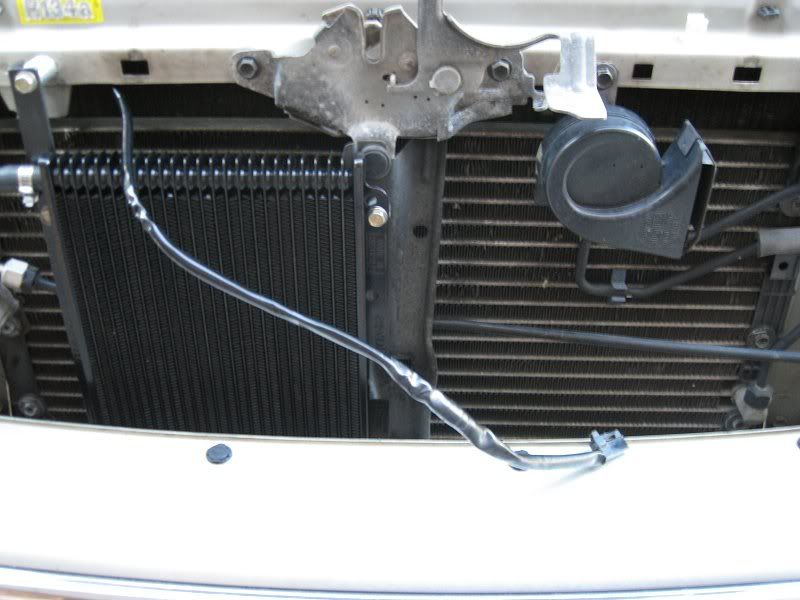 Completed Install.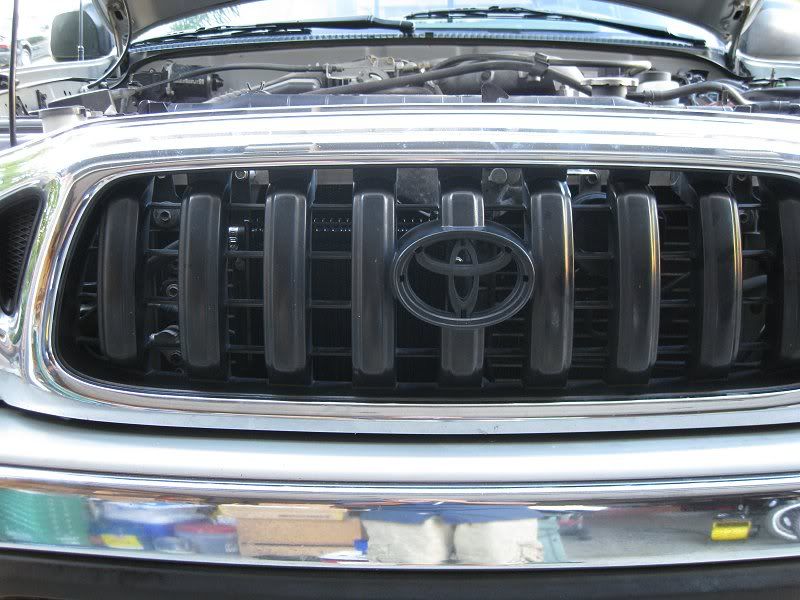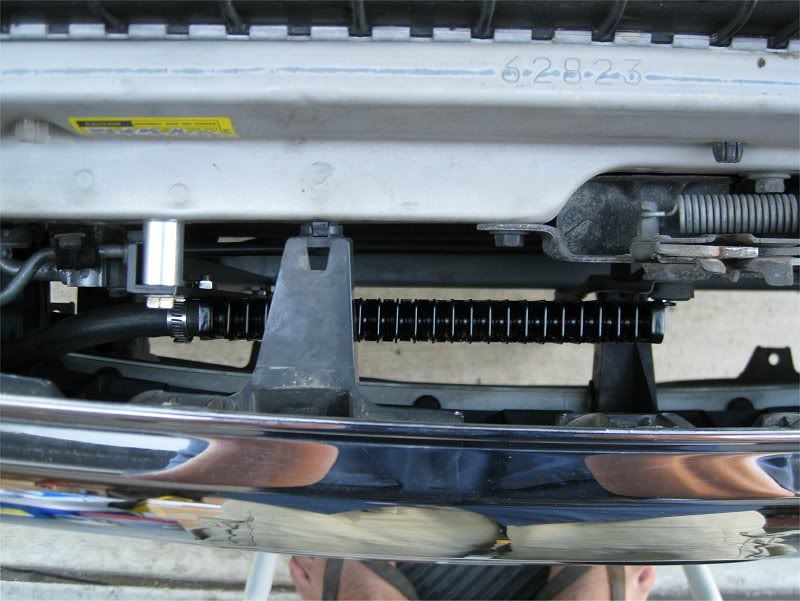 In the end, there was only two holes I that I drilled on the chassis.
The hose included with the kit is 11/32" & does fit on the stock barbs fine. You can get 3/8" if you want an easier fit. I choose to use the 11/32" hose directly to the hard line of the transmission & used the stock spring clamp because of space constraints.
In case anyone is wondering about the OE heat exchanger, the driver side of the radiator is the return (back of tranny). It's your choice on using the oil cooler before or after the OE heat exchanger.