I'm wanting to gain a collective opinion on swapping my OEM wheels for another set of OEM wheels. Let the opinions fly!
I am choosing not to go with a set of after market wheels due to the fact that "new" used OEM's are so much easier on the wallet, especially if they fit my existing tires with ample remaining tread. From my research I can get a new set of OEM's for around $300.00 including shipping. I could hopefully sell my 1st Gen OEM's for half that, and recoup some of my cost.
What I Have Currently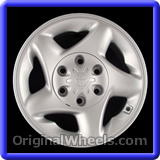 I have attached the two options that I am considering for my 2003 DC. I am also very open to suggestions, and input from others that have battled this decision before, and even problems to be aware of or things to consider.
99-02 4Runner Limited Wheels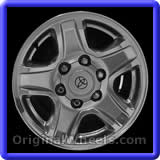 2nd Gen Stock Alloy