Recently installed my 5100's and 5-leaf and decided to get it muddy this weekend (Been raining all week...) i may have hit a handful of decent holes - I don't think I recall bottoming out, but might have up front as it was a pretty bumpy ride Stock bump stops with billies at 0, would that have harmed the shock if it did hit the stops or are the billies 'longer' than stock?
Going down the highway it's fine, but around town when i hit small potholes i get a audible thump/thud/clunk from the front end, it may be coming from both sides or the center... Besides the obvious (make sure everything's tight) what should i be looking at up front that could've broken or backed out?
I haven't done a full clean-out yet but i did spray down the susp/brakes/wheels at the self-wash. Any tips on cleaning the engine bay?
Thanks!
Also: Pics of the before/after.
Before: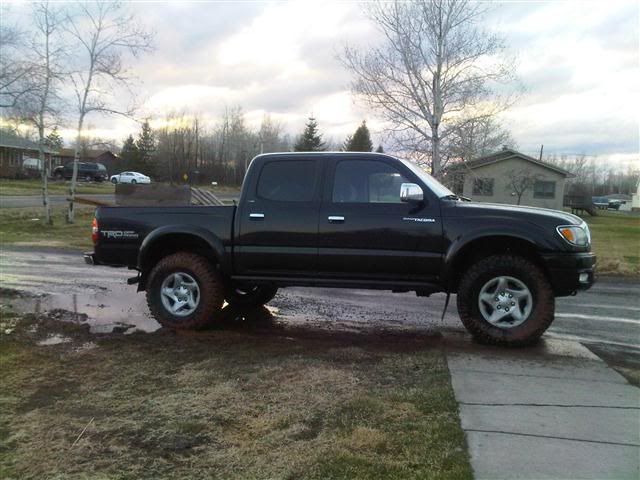 New Gibson muffler: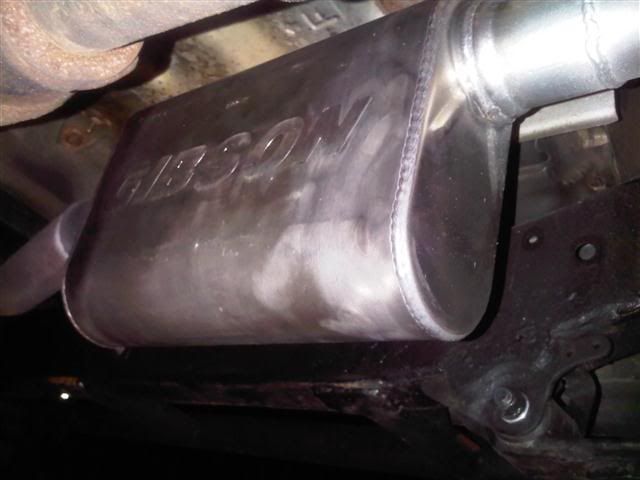 After: