Okay guys I don't know if your cup holder tabs are as bad as mine were but here we go.
Tools
8mm socket
10mm socket
1/4" ratchet
Philips screw driver
Total cost was
$8.60
Items needed
4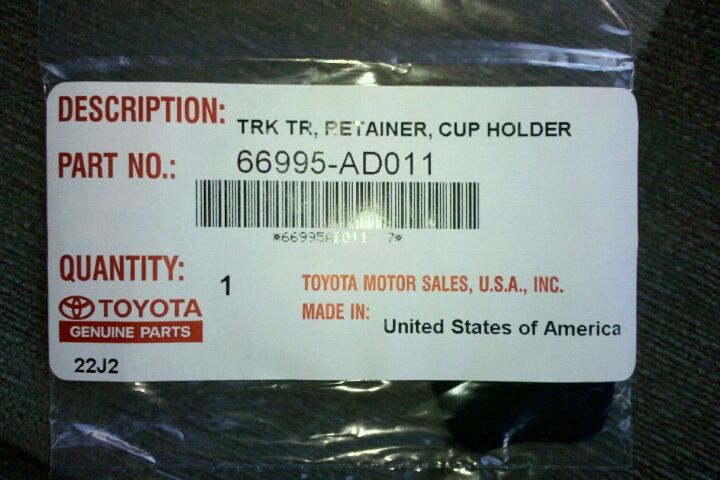 1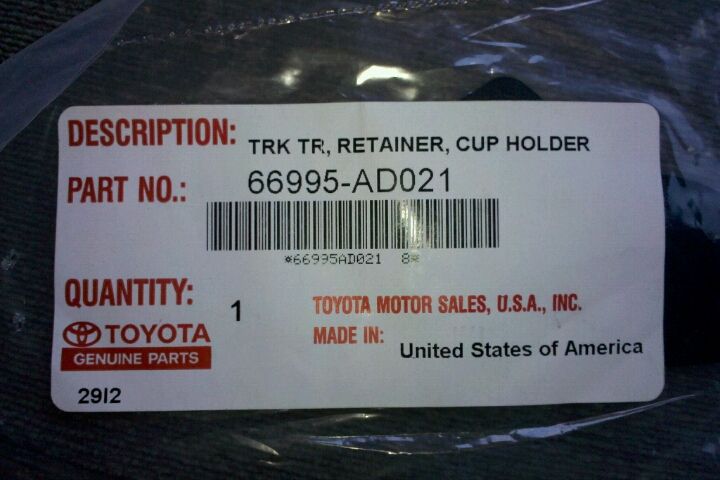 To start remove all the bolts from the center console.
One on each side of the back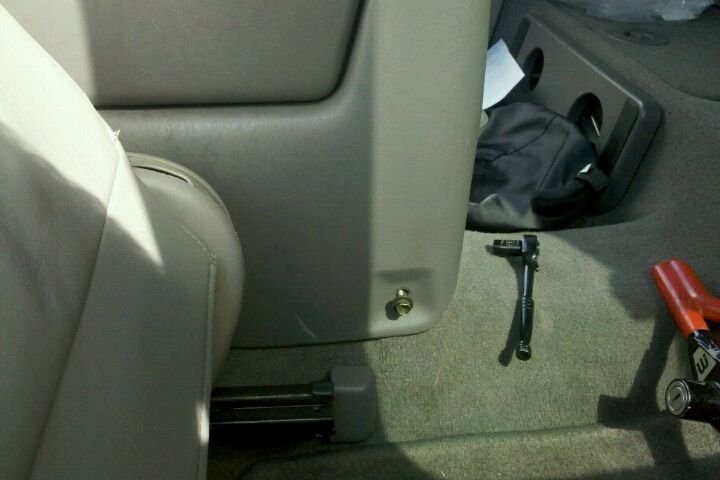 one on each side of the front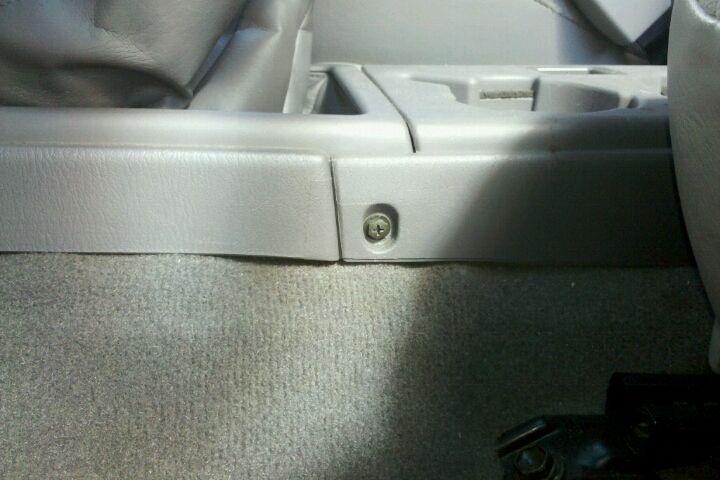 & the two in the console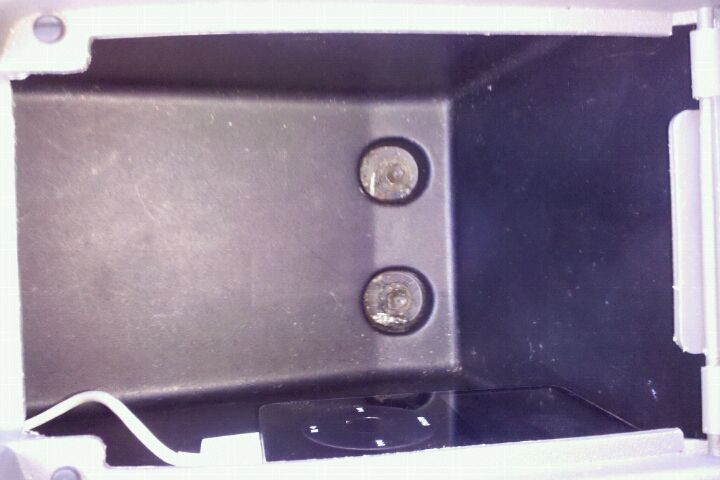 Now remove the console, under the cup holders you will have 5 screws remove the screws one at a time and replace the tab.
Note the tab with the arrow in the photo is the
66995-AD021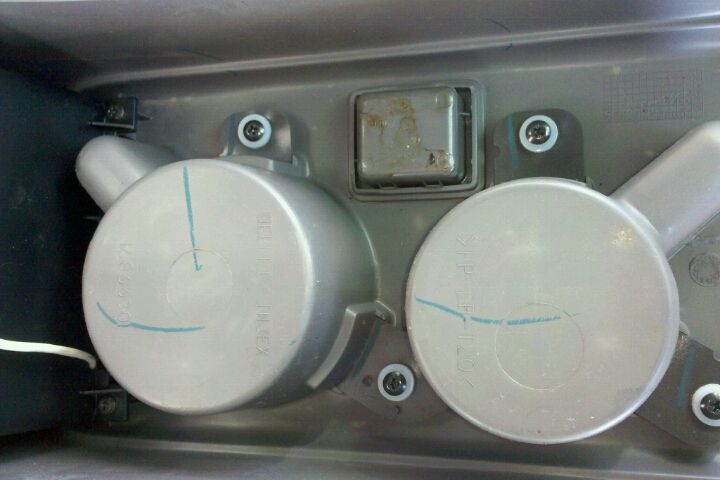 New and the old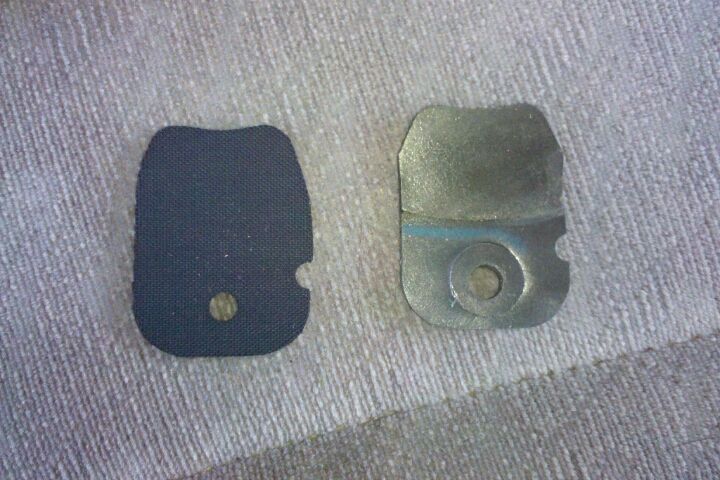 All installed
Note the 2 holes in the
66995-AD021
that's the way you install it so the holes match up with the little points on the console.
Before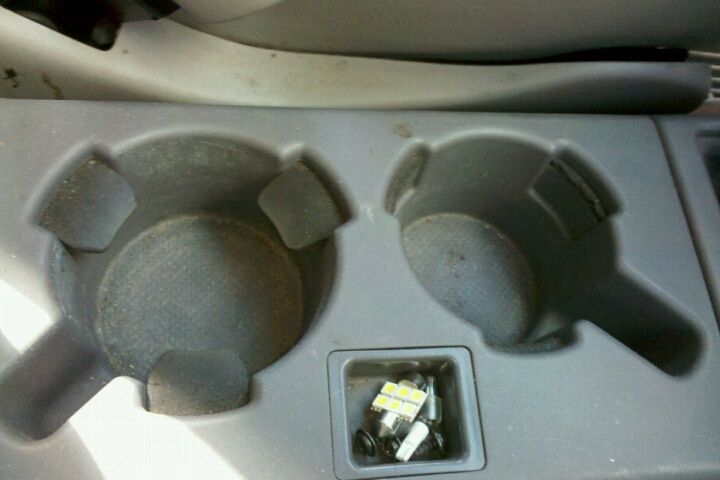 Afte
r