I found a lot of threads asking about how to fix the 1st gen squeaky clutch spring.
But I could only find the "how to's" on other forums, so I thought I would make one for TW.
-This fix only took about 20 minutes, and the hardest part was positioning my body right so I could get up in there.
Very simple fix requires:
-Linear spring about 5" x 7/16" and about .047 wire thickness
(I found one at ace 4 1/2" x 15/32" and .014 wire thickness)
-screwdriver
1st: I took the screw driver and dislodged one end of the origional spring. After that I just pulled the whole spring out.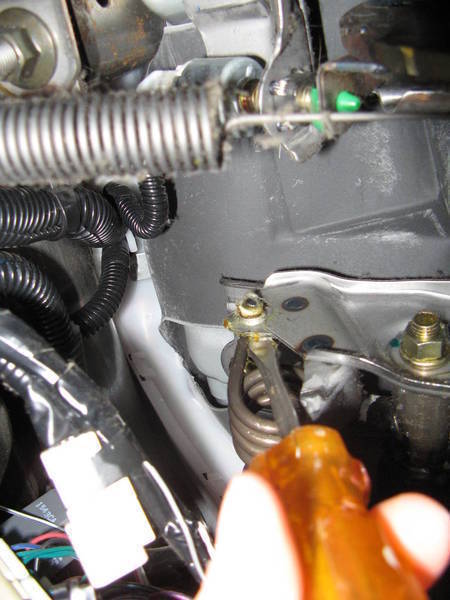 2nd: One end of the spring will attach to a welded tab where the arrow in this picture is pointing to. And the other end will attach to the circled part on the clutch pedal.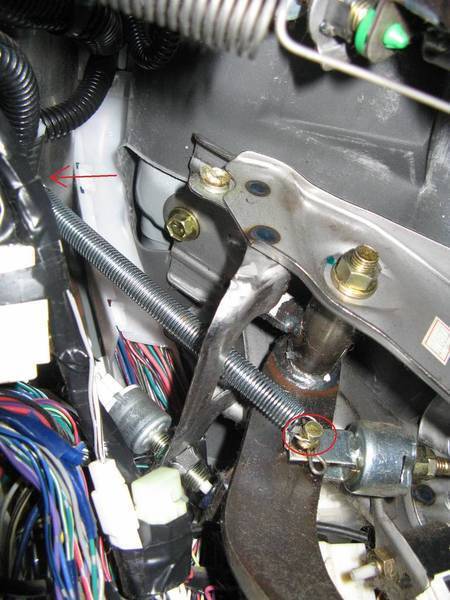 enjoy
(sorry if the pictures aren't as descriptive as they can be, it was pretty tight down there, but hopefully anyone gets the idea)