Hey everyone,
I've been considering picking up a truck for a while and came across a Taco in my neighborhood for sale. I've been a long time Civic Si driver and use our forums a lot so my natural instinct was to jump on here and get opinions...
I was actually looking at getting a Jeep (you can get one for 0 down & 0 1st months payment right now), but then came across this truck. I have a sickness for smaller performance sedans. This is my 3rd Si.
After a crazy weekend in Mammoth in my buddy's FJ and the fact that I'm 6'3" I'm thinking I would really like a little truck I can still find small parking spaces for, but is easier for me to get in and out of and can handle rough roads/weather.
Anyway, here's the info:
2000 Tacoma
V6
Automatic
150k miles
Mods:
Obviosly suspension and tires.
TRD Supercharger
Price:
$11k
Pics: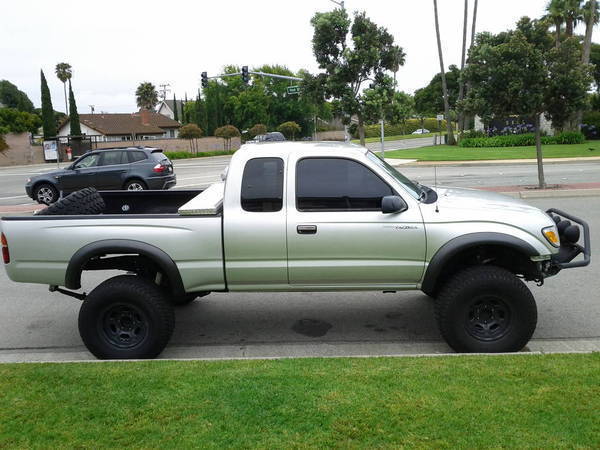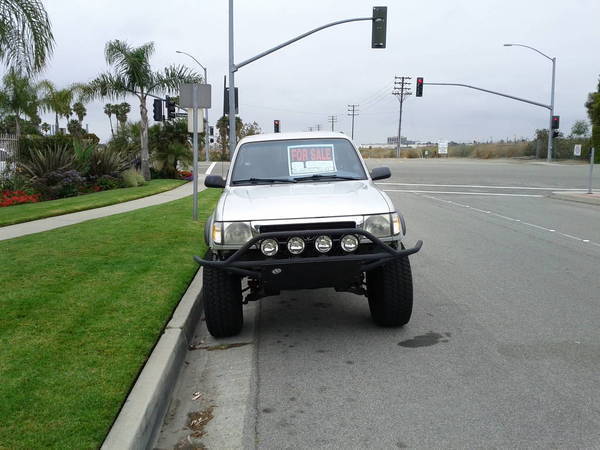 My best friend had a 1st Gen as his first car when we were graduating High School, and we had a lot of fun in that truck. He bought it with 150k miles, drove it until about 250k and sold it back to the original owner, whom I believe still has it.
So my question is, should I just pay this little guy of quick and get a good couple years out of it before having to do some major work, or saddle myself with a small but long term payment on something like a Jeep? New Tacomas are just a little more than I'd like to spend...
Thanks in advance for any thoughts.