I searched and searched, but couldn't find what I consider to be a good solution for a spare tire lock. It seems as though Winchlock was the closest to a "good" solution that I could find, but they appear to have gone out of business and their products are no longer available. With that in mind, and knowing that I have a $200 tire and a $200 wheel free for the taking, I set out to make a "good" spare tire lock on my own. Here's what I came up with:
I bought a MasterLock 5/8" hitch receiver lock.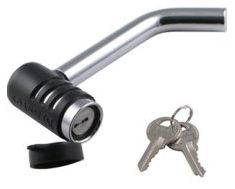 I took some scrap steel (some flat bar and some angle iron) I had laying around and made a U-shaped bracket, with two mounting holes in the legs of the "U" (for bolting to the frame cross member) and a 11/16" hole in the bottom of the "U" (for putting the shaft of the hitch receiver lock through). I welded it all together (including welding the hitch receiver lock shaft to the bottom of the "U"), gave it a coat of paint, drilled the appropriate holes in the frame, and bolted it up. Here are the results:
View from passenger's side, without the tire pulled up (obviously):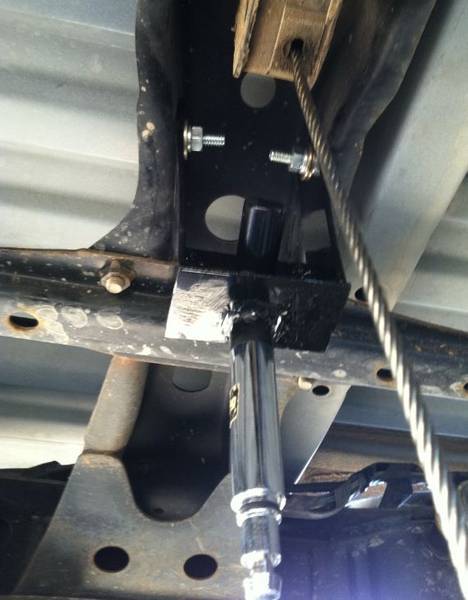 View from the driver's side, without the tire pulled up (obviously):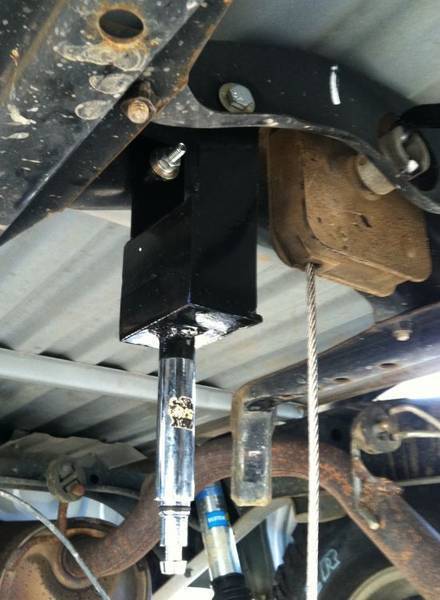 View of the tire pulled up (notice the lock shaft sitting nicely through the lug hole):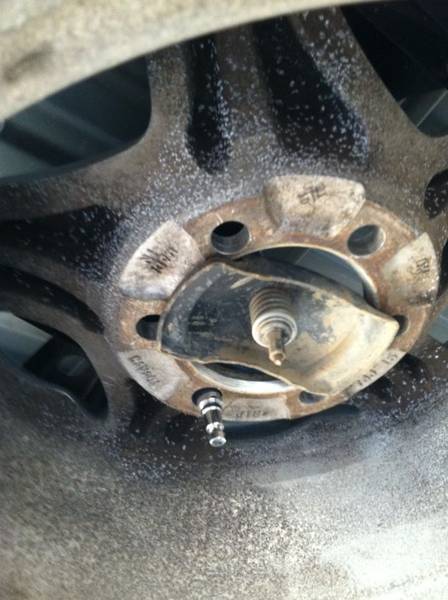 View of the lock actually locked: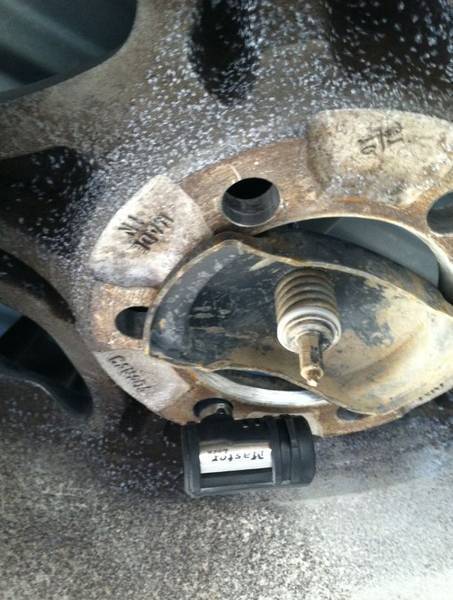 This was a $12.50 solution ($12 of which was the lock, $0.50 was scrap steel) and works as good as, if not better than, any other solution out there (i.e. a cable lock, which can be cut, etc.). I tried to get the spare tire off without unlocking the lock and it's virtually impossible (extreme exceptions aside). I hope this helps someone do the same.