I got tired of trying to see out of the tiny side mirrors on my 1995 Tacoma so after some research I decided to try a mirror from a newer Tacoma (2001-04 version).
I found it surprisingly easy to swap them out and was pleased with the results.
"OLD" mirror (1995-97 style):
"NEW" mirror (2001-04 style):
Comparison of old and new mirror: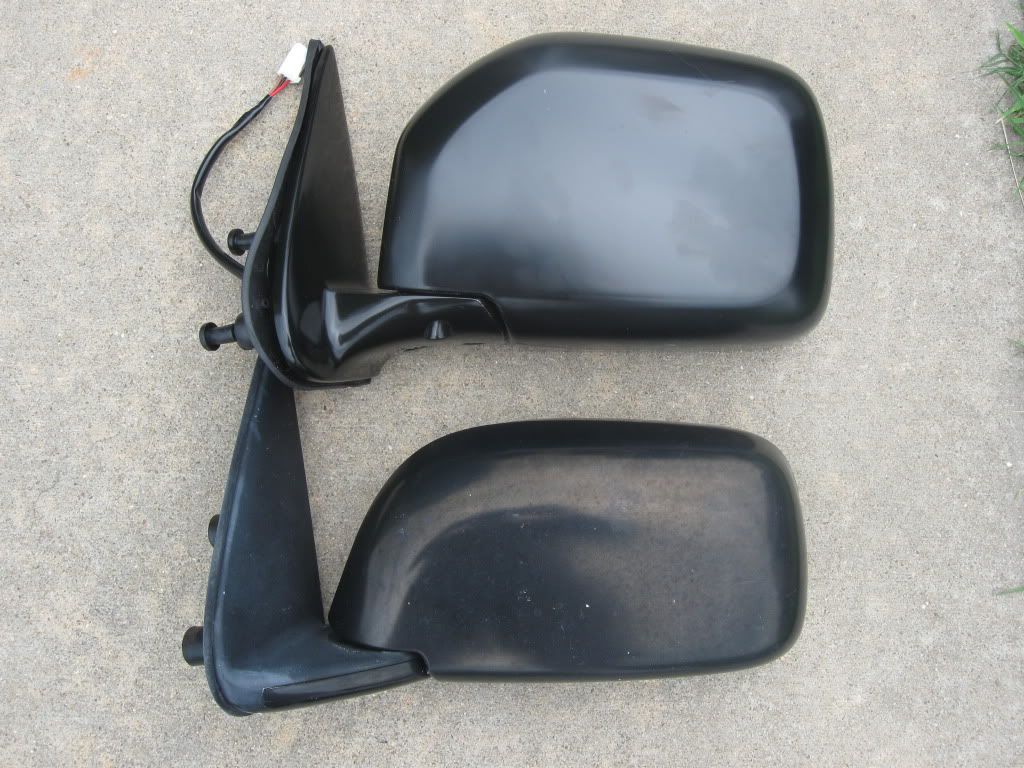 The 01-04 mirror has a much bigger mirror surface (more viewing area) and looks better (IMO).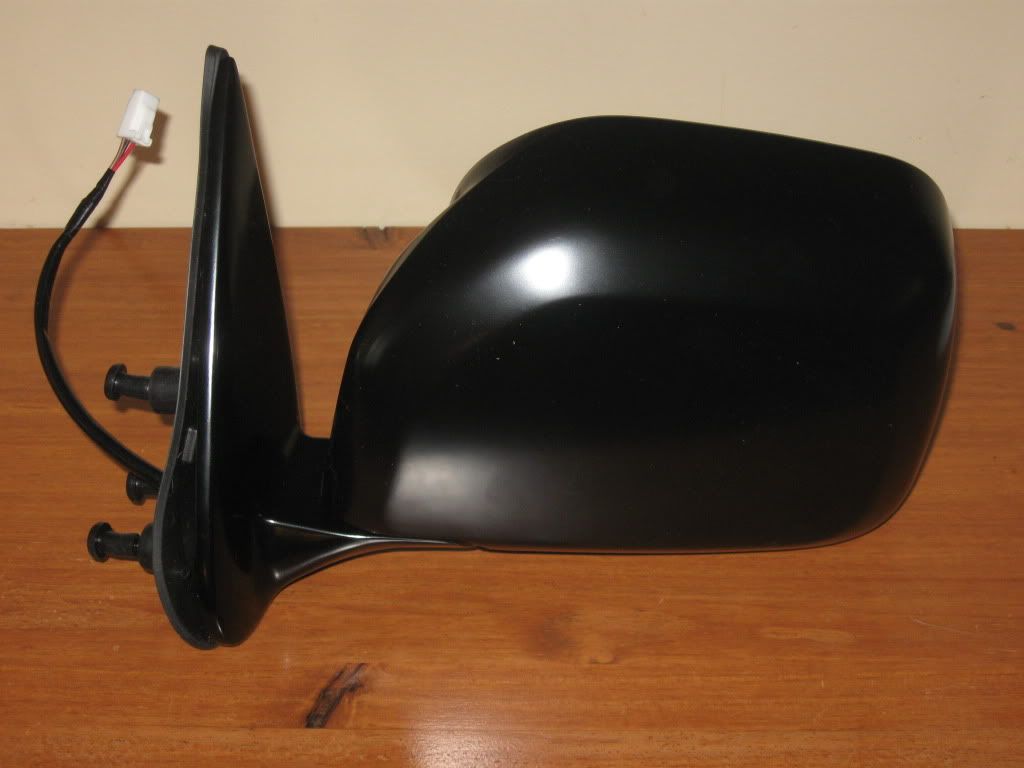 I purchased the NEW mirror from
ebay
. I purchased a power one even though I didnít already have power mirrors (future mod will be to figure out how to make the power mirrors work).
Step #1
: REMOVE THE INTERIOR PANEL.
Use a screwdriver and pop it off exposing the three bolts that hold the mirror on.
Step #2
: REMOVE THE THREE BOLTS holding the mirror on. I utilized a #10 socket to take mine off.
Step #3
: REMOVE THE OLD MIRROR. Note:now would be a good time to clean all around where the mirror was (inside and out). You will be surprised how much dirt can accumulate through the years!
Step #4
: INSERT THE NEW MIRROR into the three holes.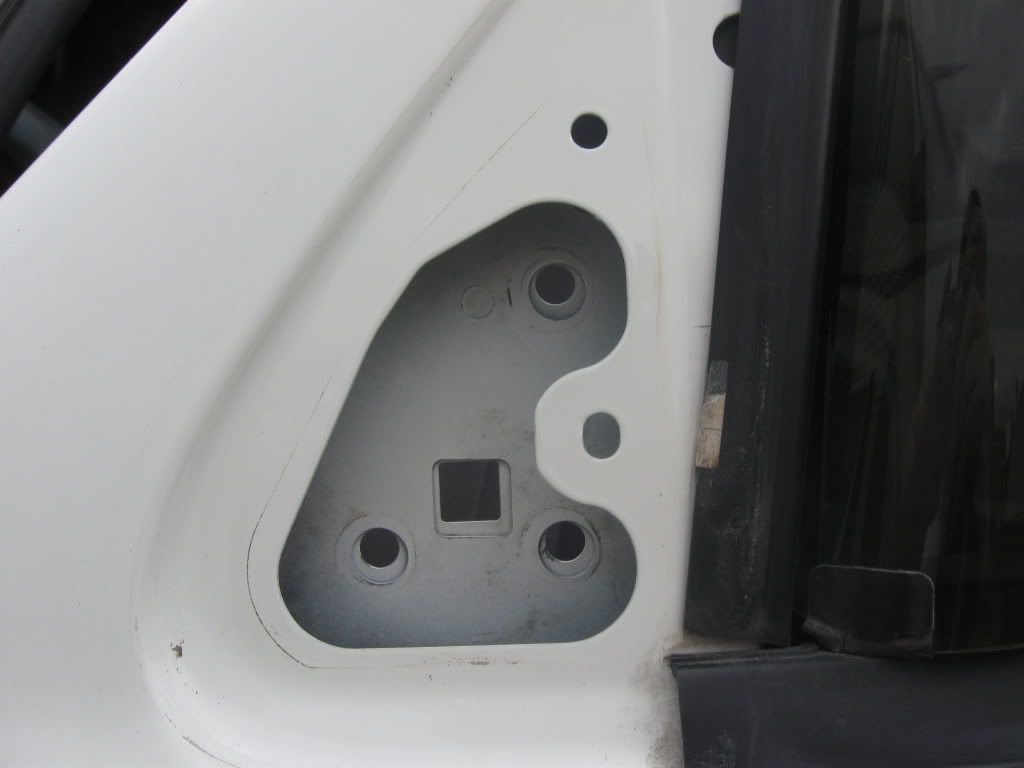 The old mirror was held on by three bolts. The new mirror requires three nuts (not included) to hold it on. I purchased a pack of lock nuts nuts (M6-1.0) and some washers from the auto parts store to hold the new mirror on (#7).
Step #5
: TIGHTEN THE NUTS HOLDING THE NEW MIRROR ON.
Step #6
: REINSTALL THE INTERIOR PANEL.
Step #7
: Enjoy your new mirror.
Total time: 5-10 minutes
If anyone wants to offer suggestions on how to rig up the power mirror to actually work I will be glad to create a write up on how to make that happen.