I finally upgraded from my spacer lift and I can't wait to test it all out. I get back to MD on R&R leave from Iraq in a few days and I had this done while I was gone. I've ordered a bunch of stuff that I've wanted to do for awhile so I'm going to be busy these next two weeks; pics to follow. Gotta love that deployment money!
She was starting to sag on the driver's side from the original springs just being worn out. I'm glad to see that this fixed it.
The shop leveled out the lift so it's about 2" right now. The new bilsteins set at 3" in the front was too much for the rear with the AAL and Pro Comp 9000s I have on there. A 1"
Toytec
shackle is on the way so I can go all the way up.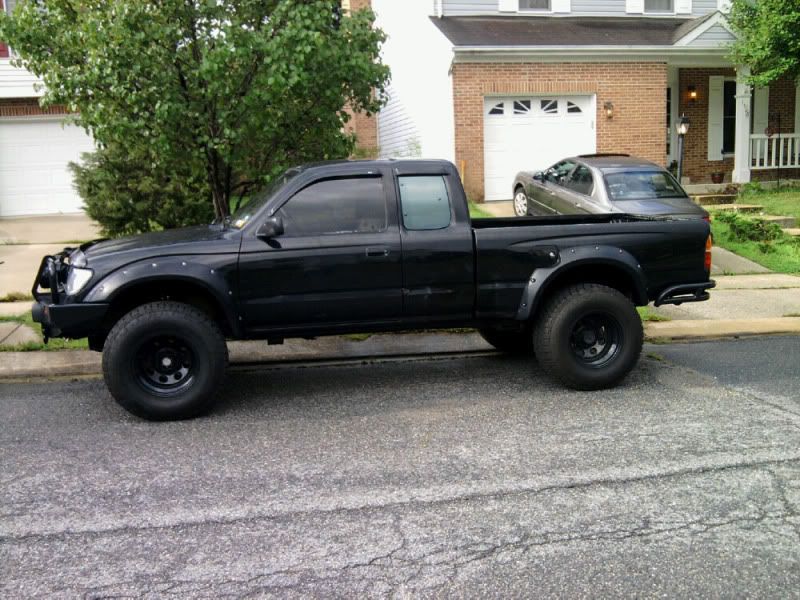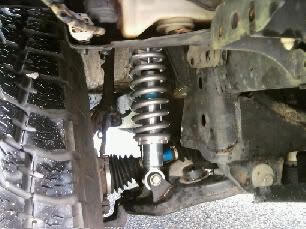 You can see the extra inch above the UCAs I have left. I should be able to just take the tire off and use the spanner wrench while it's still attached to the UCA, right?