So I've been working on this project for quite a while now and it's almost done. This is how its gone....
I got a Surco Safari Basket for fairly cheap on Craigslist a while ago. It was in pretty rough shape and I planned on refinishing it. I completely disassembled it, sanded it, and put about 4-5 coats of rustoleum paint on it. A lot of the rivets had come out so I drilled extra holes and put in 48 bolts for added strength (adds a nice look too). I got new end caps and mounting hardware.
I decided to mount it over my bed since it was pretty big. I got a set of Thule roof tracks and mounted them on my bed rails. Set up a standard Yakima rack on the tracks that goes over my
tonneau cover
and the basket mounts to that.
On to the pics. This is what the basket was like when I got it...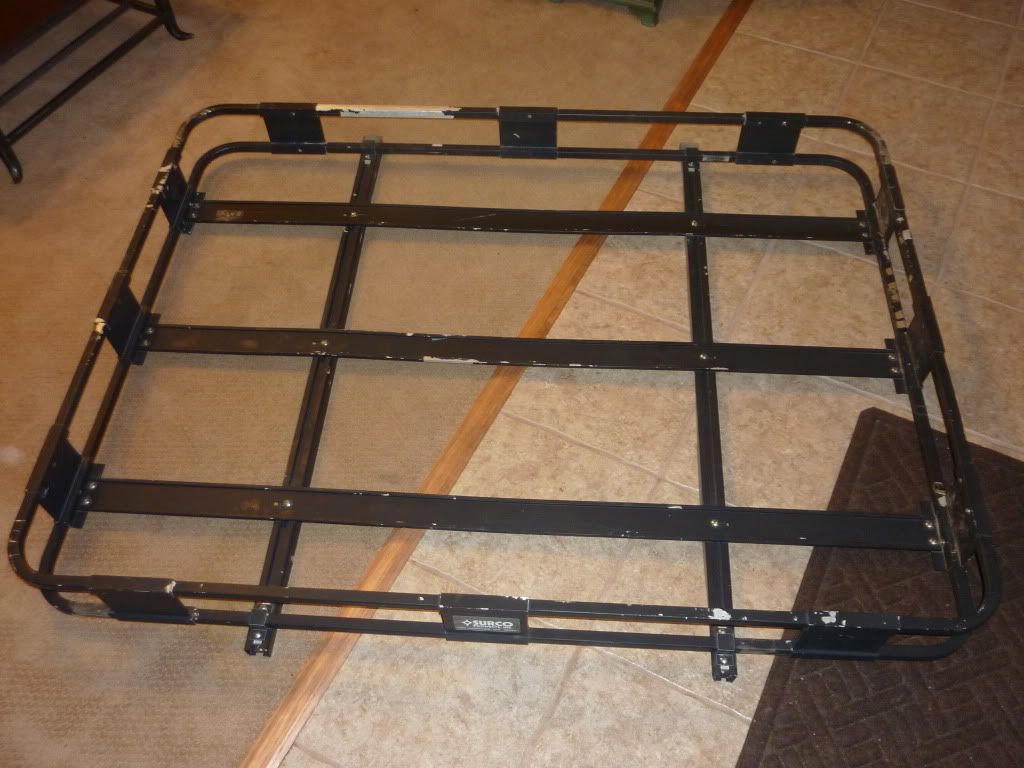 And this is how it sits tonight....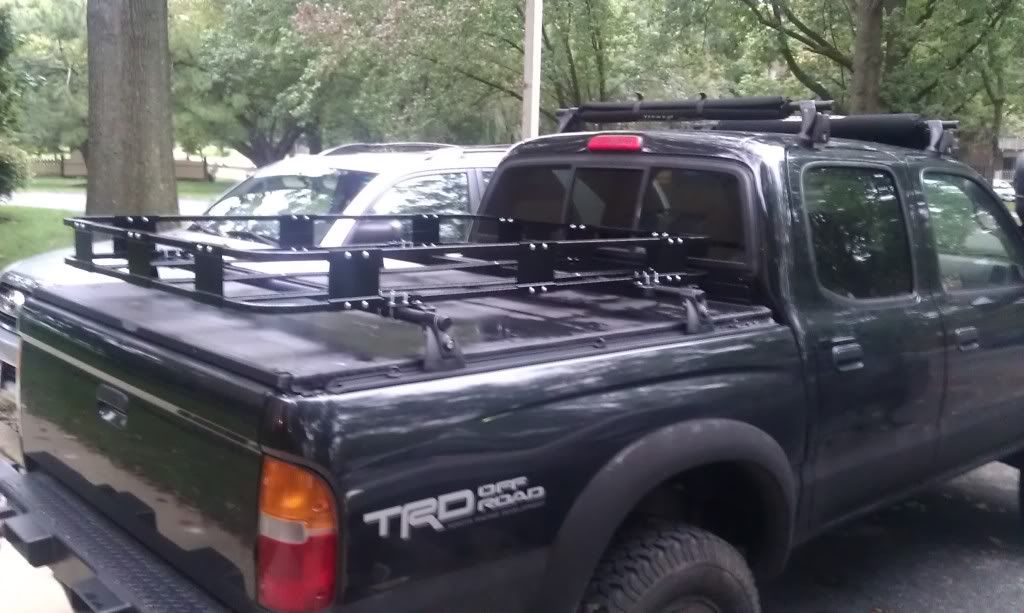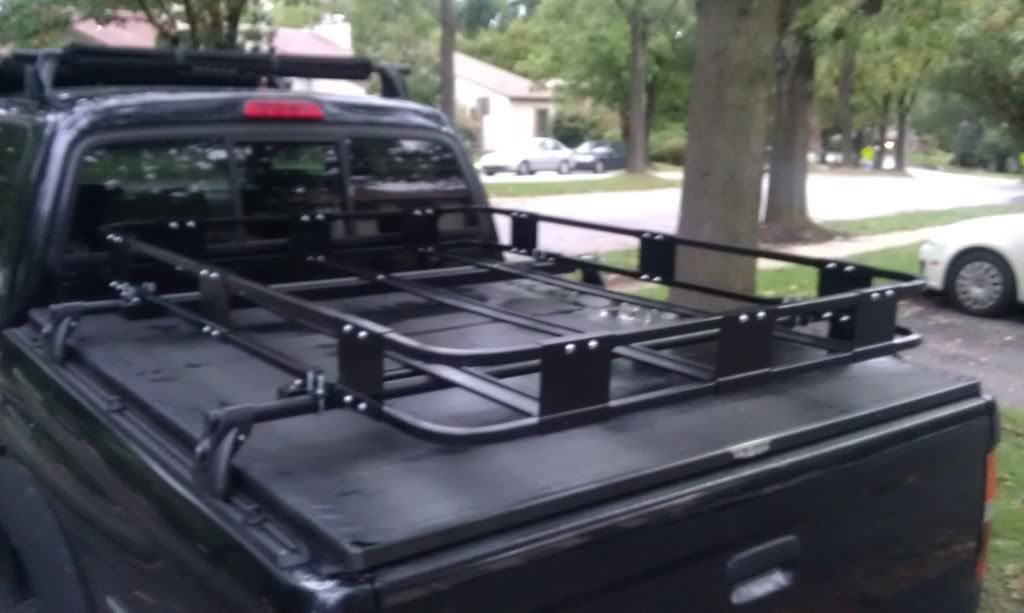 Still need to put a few more bolts in when I can cut them shorter and get longer load bars for the yakima rack... the current ones are barely long enough.
Future plans include: LED lights on the side for surround lighting, hi-lift mount, shovel mount, and spare tire mount.