Hey guys i have all the parts that i need to assemble my Front bilstein and eibach suspension. ( I know it's a probably a new guy question) The guys at
Toytec
were no help at all neither was Bilstein operator.
And unfortunately i don't have the truck with me so i can see how the OEM set up is to compare.
So before i take it over to
sears
to get them compressed i wanted to see what order the bushings and washers go. Just in case the guys at sears don't know.
I have:
Top plate (1)
large bushing (1)
small bushing (1)
big washer (1)
small washer (1)
Strut
coil
My question is in what order do the bushings lay between everything....?
ex. working our way from the top is it?
1. nut
2. small washer
3. small bushing
4. top plate
5. big bushing etc...
here are some pictures of the parts.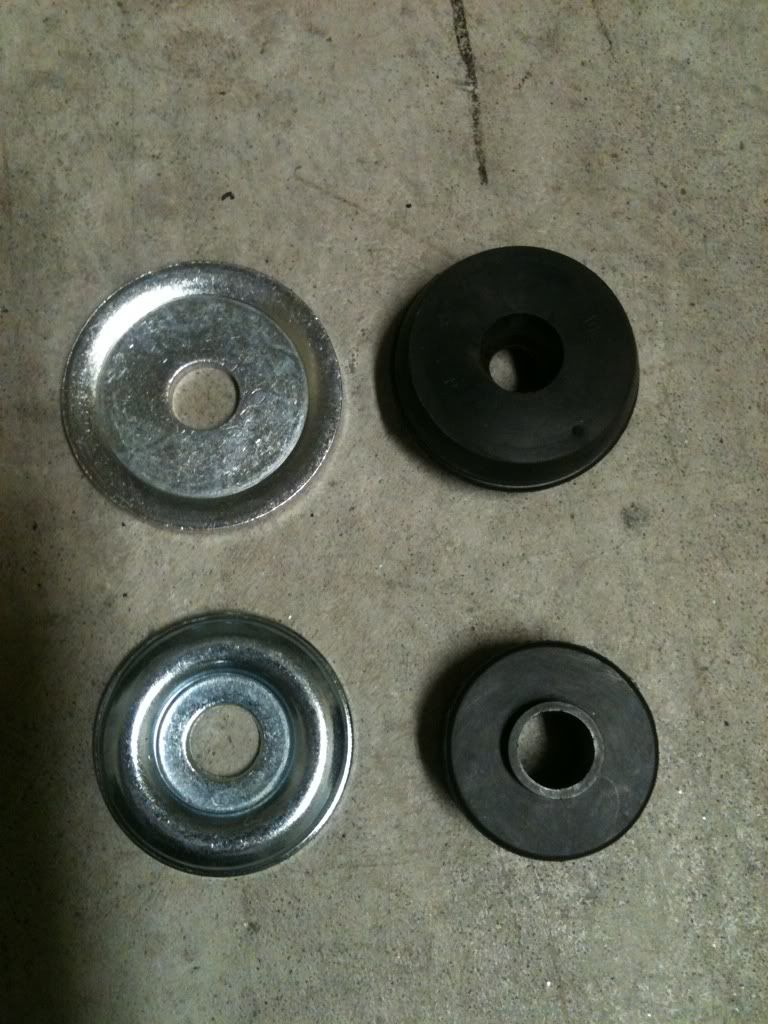 ex.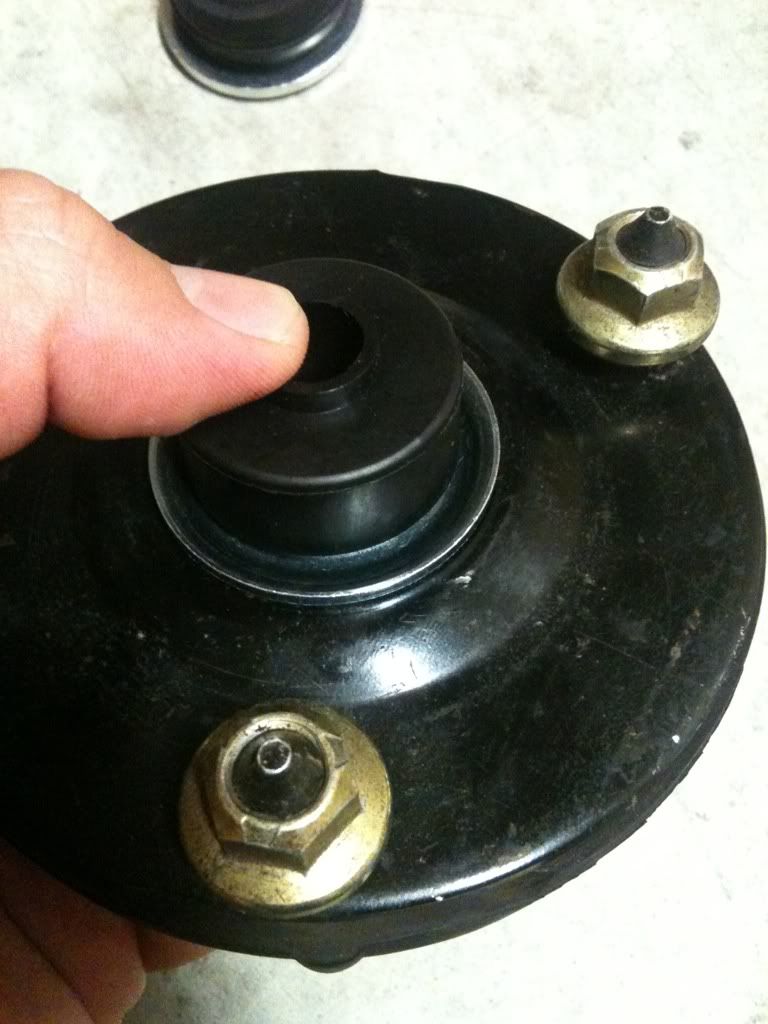 -OR-