So, I'm giving my 98 Tacoma a facelift. It's 13 years old and it shows between the scratches, dents, fading, and cracking paint. This has been a long time in the works and it's all finally coming together. Phase 1: fix dents and paint to include fender flares. Phase 2: Rhinoline the skirts and flares. Phase 3: Sliders with quarter panel armor.
The first thing to do was fix all the dents, especially the giant crease in my driver's side quarter panel where some stupid b!tch slid into me back up in Alaska. I haven't seen that side smooth for almost four years now.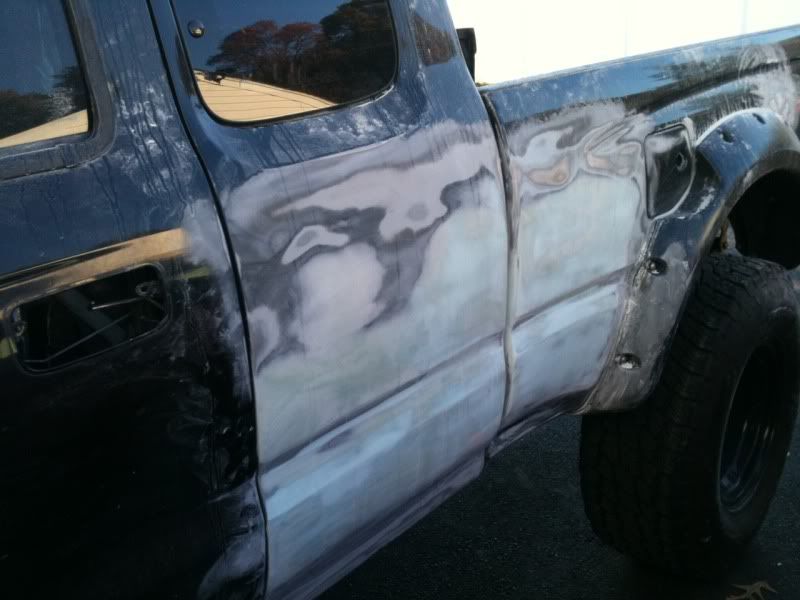 Here a few more of many. What I'm super-stoked about and was a major source of contention for me was the fact that my quarter windows were the gray tint "privacy" style, which meant that they had a silver sheen and were reflective. It was a small thing but one thing I always noticed, mainly because it didn't match anything else on my truck or the front window tint. So, I ordered some clear ones and just had them tinted and installed.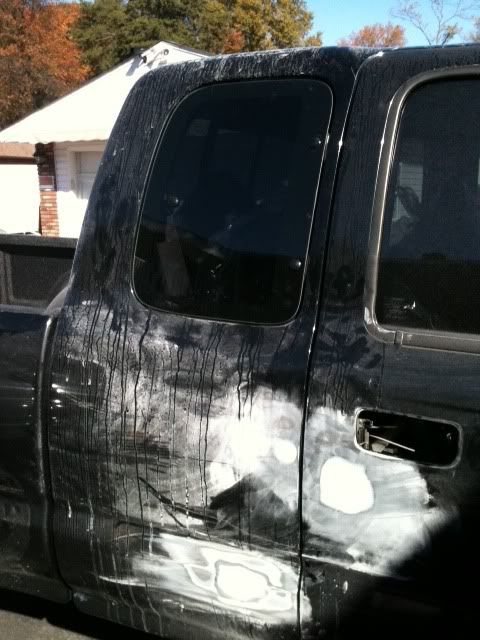 Here's an older picture of my truck and you can see the difference.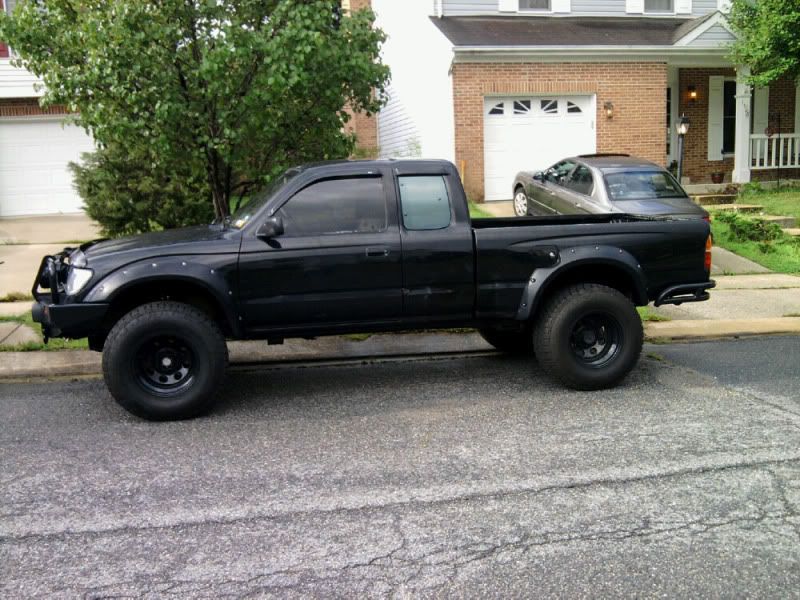 Here's what part of my reenlistment paid for: Corbeau Baja RS seats. I can not wait to try them out. An added bonus to getting rid of that goddammed 60/40 bench is that I can put a center console in and have two functional cup holders. Oh the joy!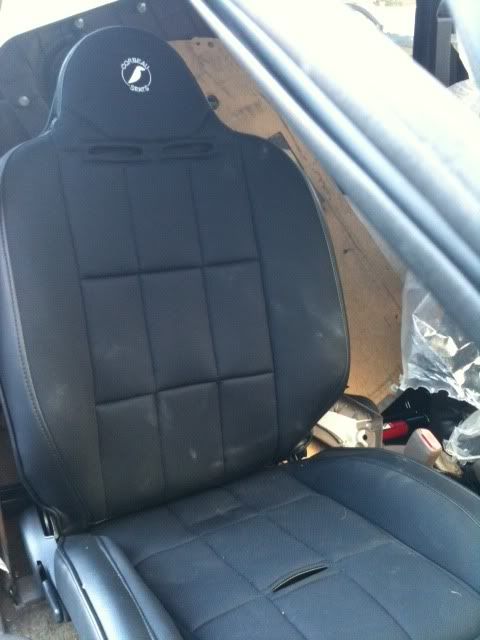 That's it for now. It should be getting primed and painted in the next two weeks and I'll post more then. ***Here is the current progress on the body work and paint. Still working to get everything installed and put back together so more to follow on that.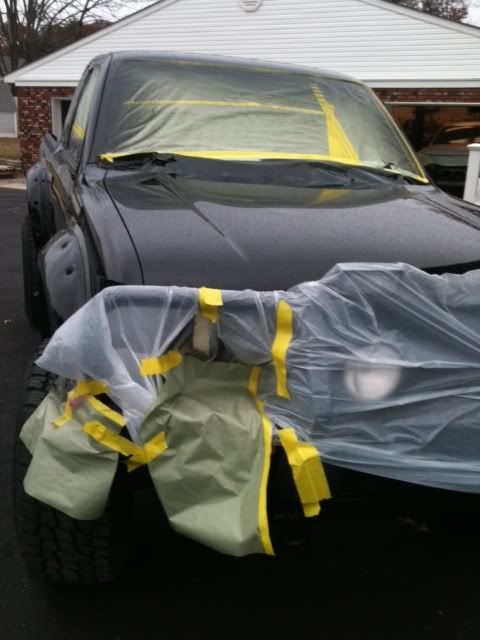 I'm loving the look of the flares but they won't be that way for long since I'm rhinolining them. It's nice to see all the dents out, too.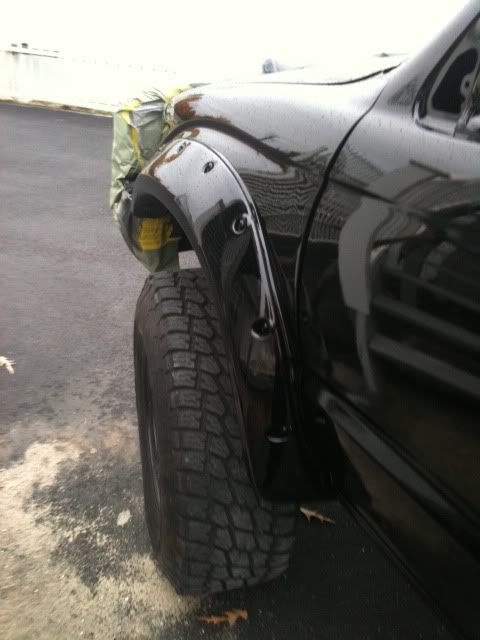 This is where I had the huge crease in my quarter panel where that lady slid into me up in Alaska. I can't even tell that anything was there.