Hey all, I'm in a bit of a quandary.
I've had this ultra annoying vibration show up in my truck constantly around 65-75mph, i cant make it go away. If i accelerate it goes away, but as soon as I resume cruising speed, it returns.
I've been trying my damn'dest to kill this vibration.
~Replaced the carrier bearing. (I was able to watch and ensure the driveshaft went back together *Exactly* as before)
~Have had all my u joints inspected
~Religiously lube my u-joints
~Have the tires road force balanced, and aligned several times in the last couple months (3 different shops too)
~Had my wheel bearings checked out and the rear 2 replaced
~Had my axle seals checked out (1 needed replacing)
~checked out tranny and diff fluids
Now heres where it gets fucking wierd.
I decided as one of my few last ditch efforts, was to install a carrier bearing drop bracket (i had a 3 inch lift installed, and diff drop done) (vibration was there before the lift)
So i bought a Carrier Bearing drop bracket from Brian at Street Tacos.
It worked. It reduced the vibrations, but the problem was it made it over a larger MPH spectrum, and I had the dreaded launch shudder.
So i took it off: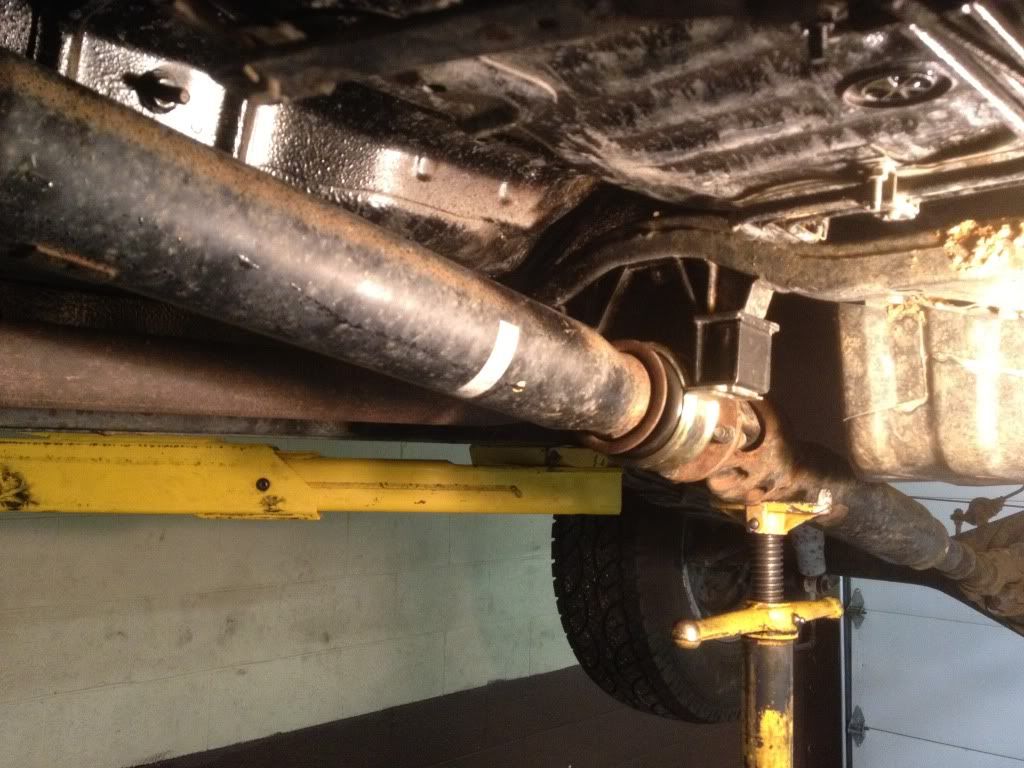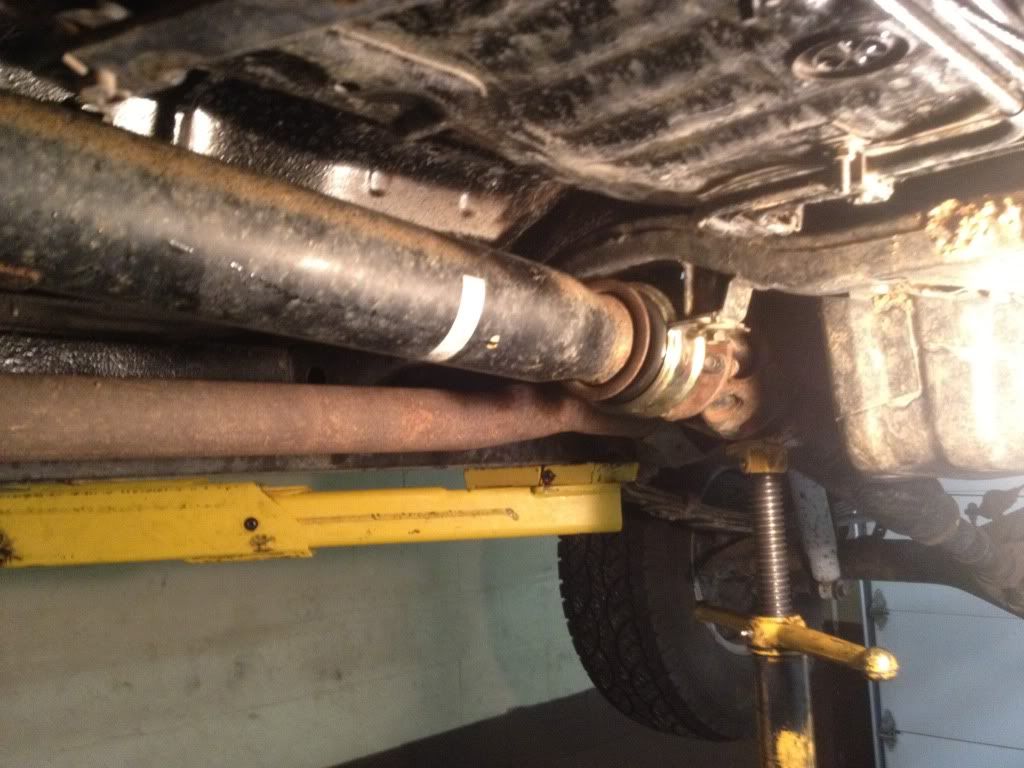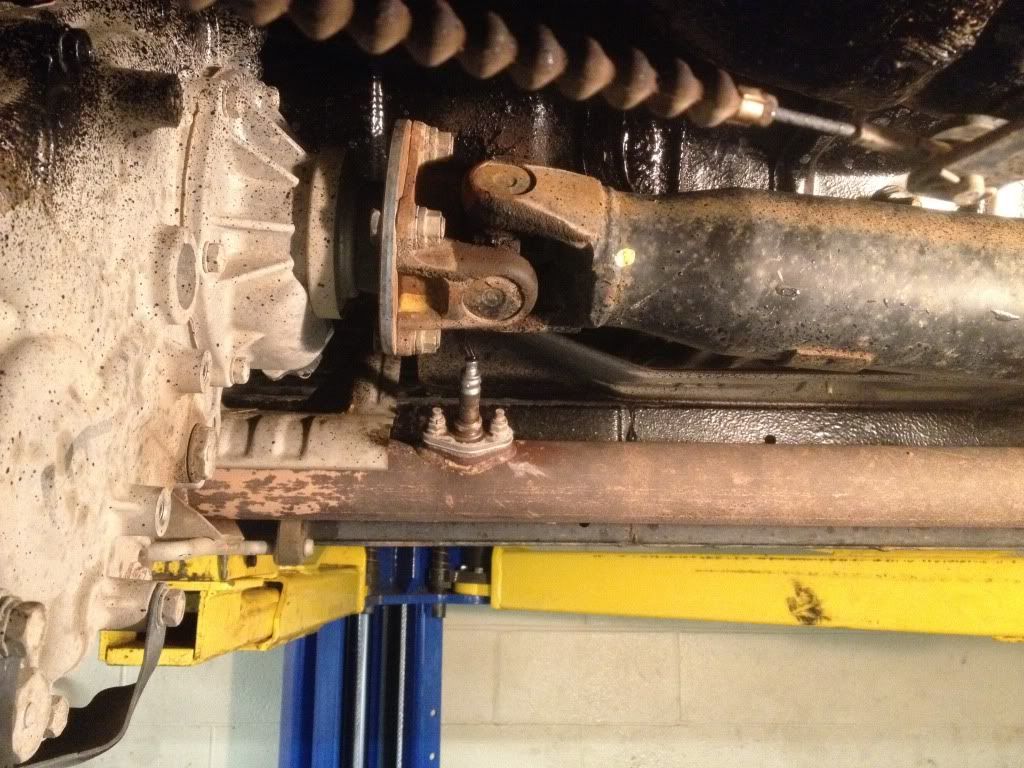 Now what? I took off the bracket (only had it on for 3 days), and the launch shudder is gone, but the vibe is still there.