Thought I would share my oil filter relocation install since I couldnt find any pics when I was searching for info. So here goes.....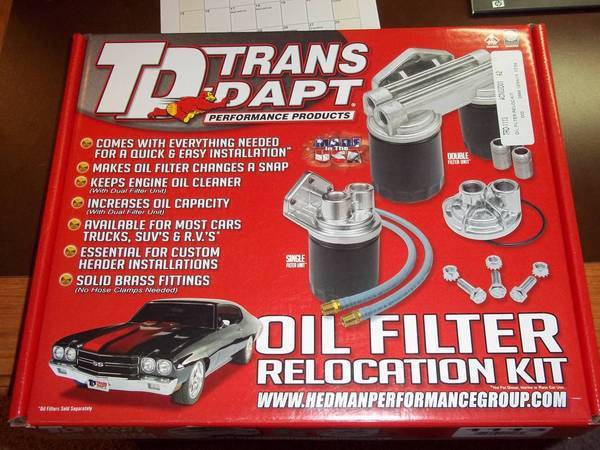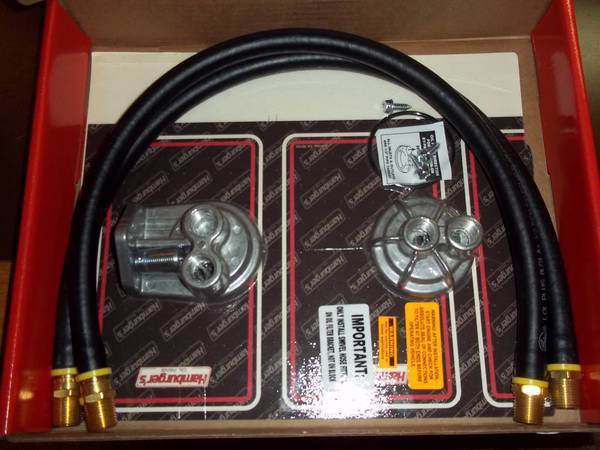 Here is the kit, pretty easy to install.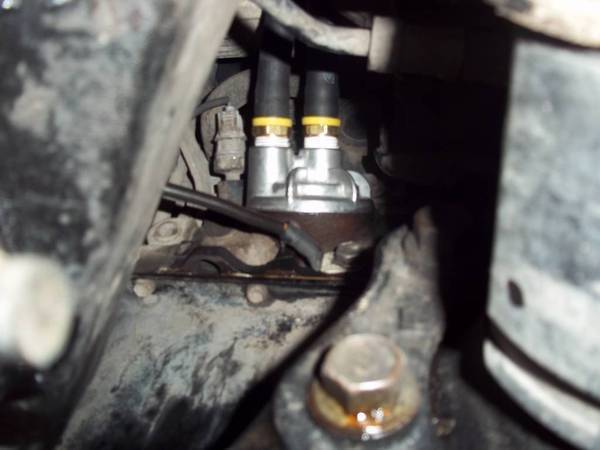 I first used teflon tape and installed both hoses on the engine side adapter and screwed it on to the original oil filter nipple. I then had to find a place to put the filter assembly, as these hoses in this kit are already made up to be 30" long. The hoses are too long to put the filter where I mounted it, it will work for now but I am gonna shorten the hoses later.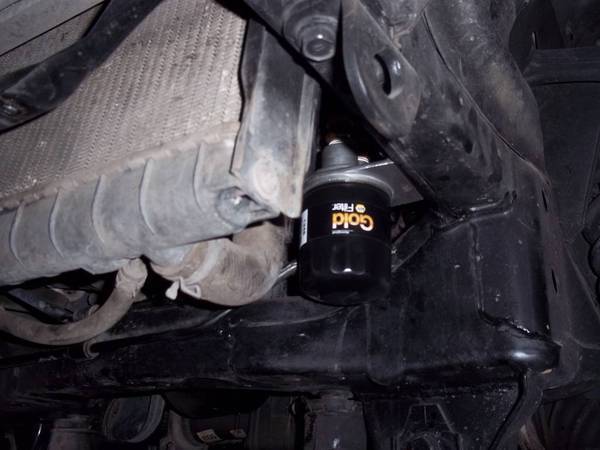 This is where I chose to mount the filter, there is already a threaded hole in the chassis at this location. The filter adapter has three mounting holes in it, but I am sure if you wanted the one 8mmx1.25 bolt would hold the filter just fine. I just popped two more holes in the chassis and threaded them and used all three bolt holes in the adapter. This end of the hoses have a swivel built in so you can install the hoses using teflon tape and then mount the adapter.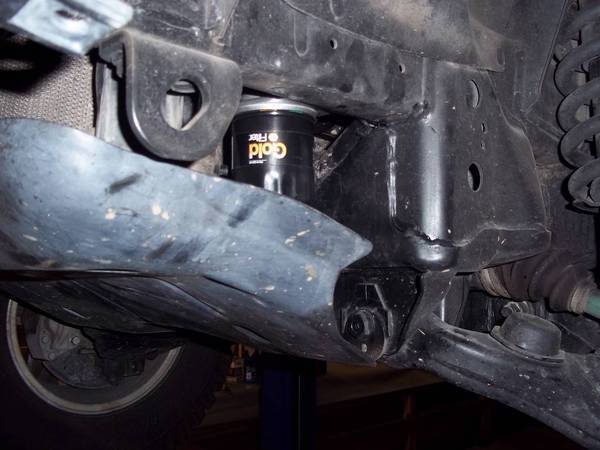 This is the finished product, I will still have to remove the skid plate to do the oil change but that doesnt bother me, I just hated the oil running down all over everyhing when I changed my oil.