95-97 Tacoma Satoshi Write-up
I havent seem too many 95-97 satoshi grilles on here so i decided to give it a shot and make a write up. I wanted a color matched look so i painted it white.
Material List:

95-97 Painted grille - $30-$100
Toyota Landcruiser Emblem - $50 (PART NUMBER: #75311-90K00)
Perforated steel with round holes - $20
Color matched paint (2-3) - $30-$45
Black Gloss - $15
Clear Coat - $15
Epoxy - $5
Bondo and fiberglass - (had some laying around)
I also borrowed a dremel kit from a friend.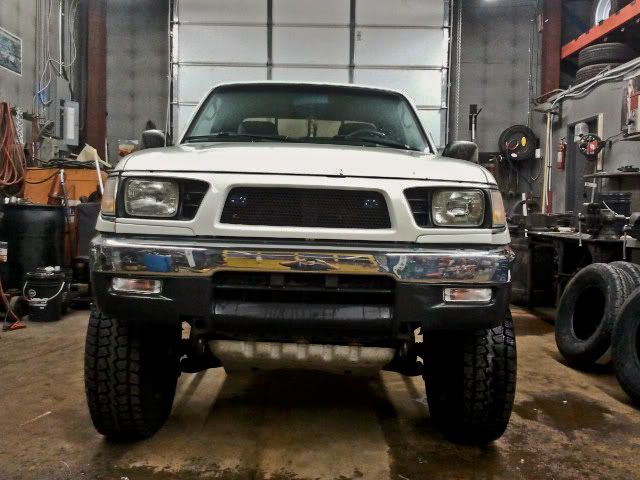 PART NUMBER: #75311-90K00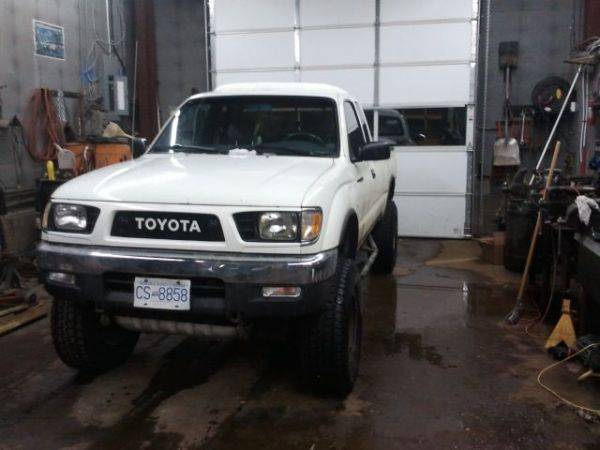 I started off by buying a new grille so i could take my time with it. I went with a painted style so i wouldnt have to deal with the chrome. Made it way easier to sand and prep the grille.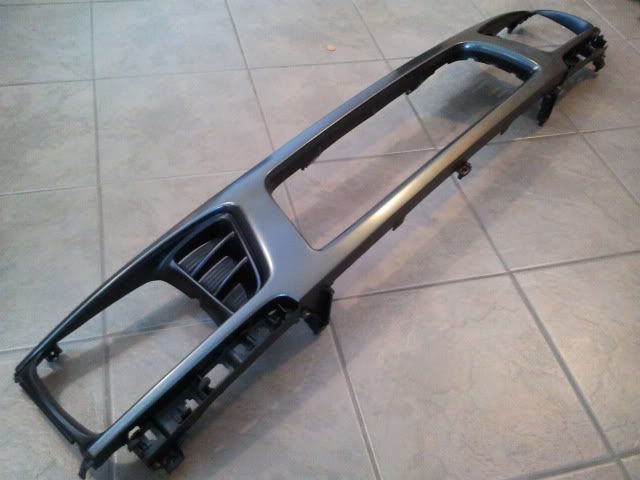 I cut out the horizontal and vertical members with a cutting disc on a dremel. I made sure it was as flush as possible without damaging it too much.
I sanded everything down with 120 grit sand paper and wiped it with a wet cloth. I then prepped the side parts for fiberglass. First time using this stuff and it was messy!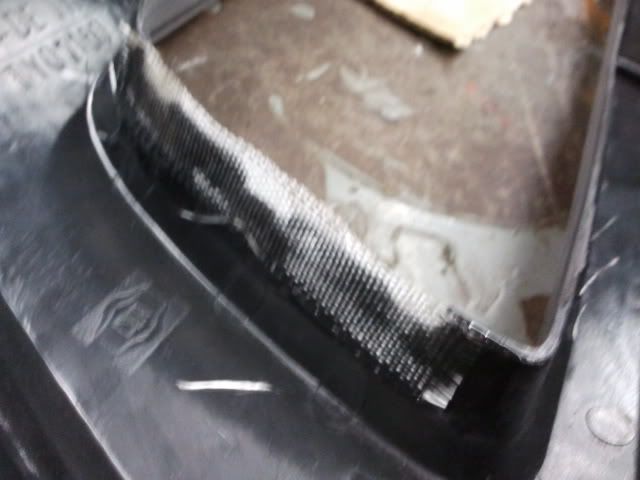 Left it overnight to harden and then applied the bondo. Again this was the first time using bondo so it was messy.
While the bondo was hardening, i traced the shape of the grille onto a piece of cardboard. I then transferred that onto my perforated steel. I cut the steel with a grinder and began sanding it down with 120 grit. I should have been using 400 grit too but i didnt have any. After sanding was done i sprayed it with brakleen to get rid of any rust or oils before painting.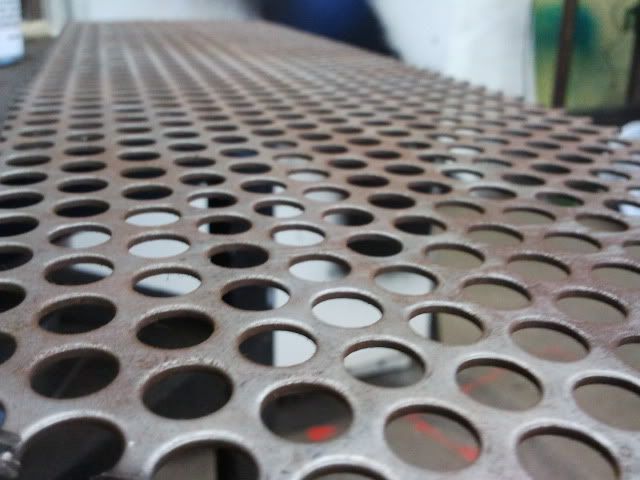 I did a couple coats of etching primer and couple coats of gloss black paint.