Like the subject says, my tires were slashed while at work the other day. It was in the parking lot by our Squadron area that's shared with a couple of other units here in 2nd Brigade, 82d. It was after lunch when I got back and before 3pm when I went home for the day. I was driving down the street when I heard what sounded like a flat tire. I pulled over into the Range Control parking lot to check it out. Completely flat.
So, I got out my tools and my Hi-Lift and proceeded to change out my tire with my spare on my new TireGate. At this point, I figured that the thing had already paid for itself. That's when I noticed the stab wound through the sidewall.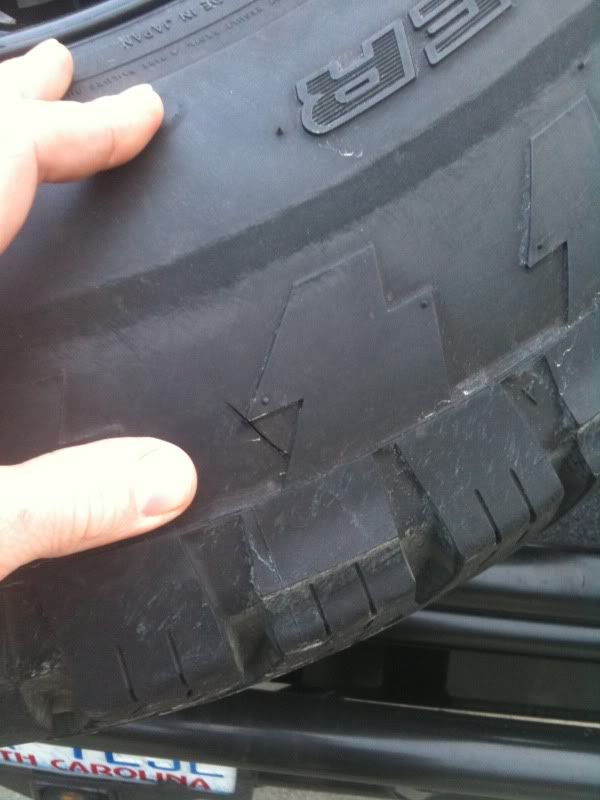 I was pissed but figured that I'd just get it changed, get home, and deal with USAA then. That's when I heard the hissing. I move to the front tire on my passenger side and see this.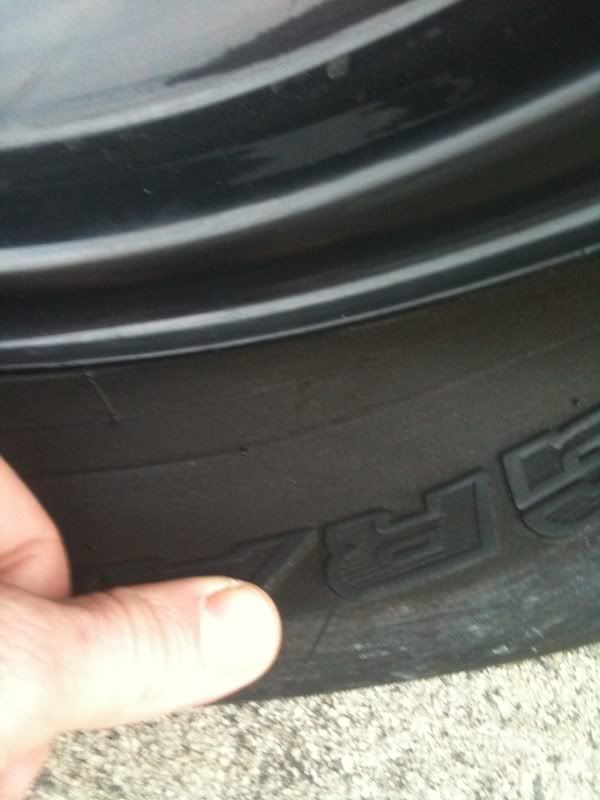 Some dickless piece of shit slashed both my passenger side tires. Of course, it could be seen as a sign that I'm doing my job fucking Privates up daily.
I got a mean Taco Lean now.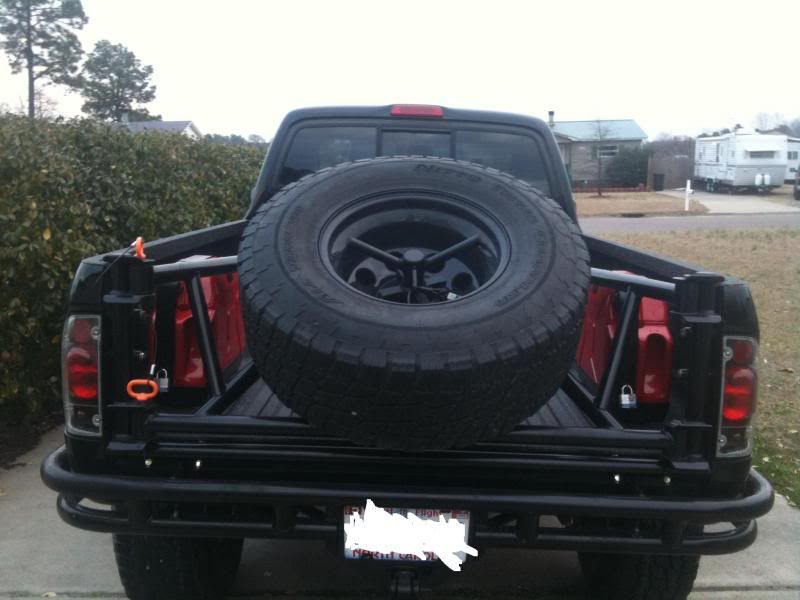 On a brighter note, I finally installed my Jerry cans and holders from Expedition West in the back.