A few weeks ago, my truck was rear ended by a old lady in a porsche mini suv. her front end was damage but thanks to our steel stock bumper. apparently, the damage on my end are to the rear bumper that bented it down. the tailgate lower was dented with some scrapes and the driver side taillamp that cracked a little at the bottom. got a estimated quote from her insurance and came up pretty good for a "poor" quality rated by her insurance. so my question is, i want to use that money to purchase armors. for the front, im definitly going with trail gear front low profile with the weld on light bar. as for the rear bumper, i'm still debating if i should get the
allprooffroad
rear bumper or the trial gear rear bumper. what do you guys have in suggestion? my budget is 1000 or less. otherwise, i will have go with the plate bumper.
this one is the rear bumper bend down due to the impact of the suv.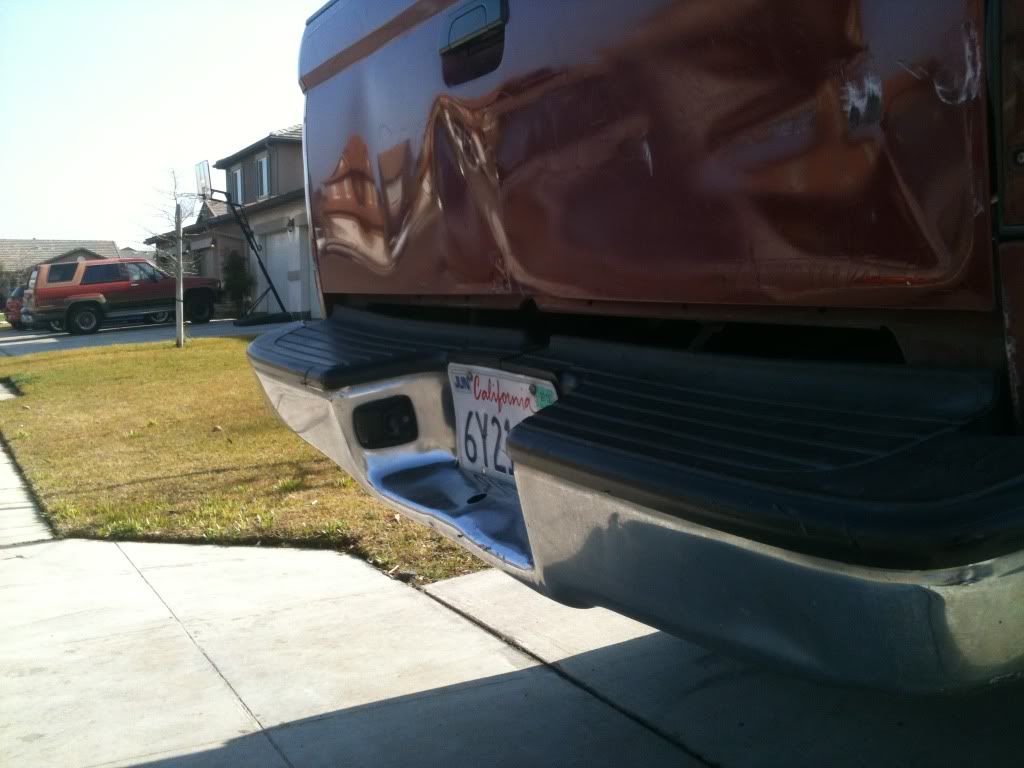 side view of the tailgate damage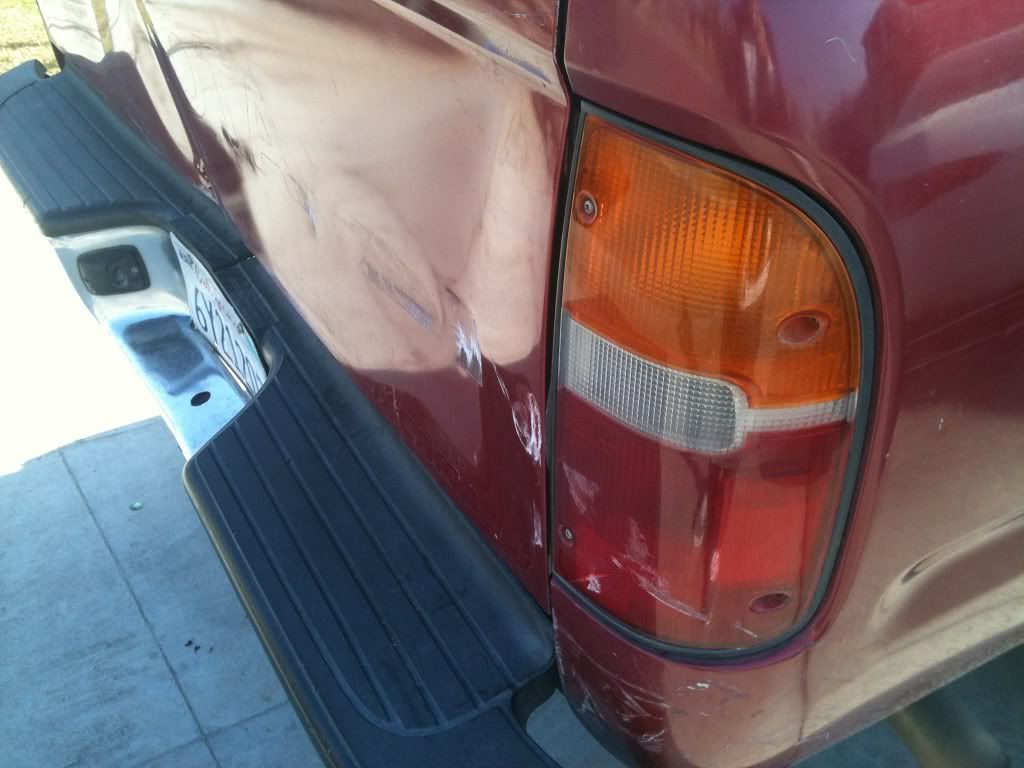 this one is the scrape of the tailgate.