Hey guys!
Well, last week I had a set of Doug Thorley headers installed on my 95.5 Tacoma v6 4x4 5-speed manual.
Prior to these headers, my performance mods:
- "velocity stack mod" (deckplate mod but using a 4" Blox Racing velocity stack---search for my username if you're curious)
- Airaid intake tube w/Airaid replacement K&N-style panel filter
- custom in/out 2.5" catback(technically, all custom piping from the downstream o2 sensor to the tip) w/
Magnaflow
center in/offset out 18" muffler
My tacoma is a Federal spec truck(1st owner bought it brand new in Hawaii) which means no EGR + 1 cat.
Bought the non-EGR version of the Thorley headers from
URD
(great service!). CARB legal!
BUILD QUALITY:
No surprises here, simply awesome. Thick flanges & solid welds. The chrome ceramic coating makes my relatively clean engine bay look filthy haha.
PERFORMANCE "FEEL:"
Mind you, I wasn't expecting a huge gain, but it's definitely noticeable....and nice! Rowing through the gears seems to take much less effort for "around the town" kind of driving. Romping on it, 3.5k-redline is where I feel the definite POSITIVE change in power. Regardless of your driving style, you'll surely FEEL a change somewhere in the powerband. Are these headers worth that extra 'umph'??? That's your call. I bought them, and I'm satisfied given my expectations. Gains are exponential with a supercharger I'd imagine.( ahhhh, maybe one day
)
OBSERVED MPG GAIN/LOSS:
Hard to guage this one. I might have a heavier foot now haha. Initial observations, nothing to report. Lol. My mileage seems unaffected, but I'll update in a few weeks when my header infatuation dies down on the go pedal.
SOUND:
I think I nailed my goal with the exhaust sound. Tone & volume at idle remains unchanged. With my 18" Magnaflow, the tone is on the deeper side of "throaty" when putting the engine under load. At WOT, it roars and not ricey! It's definitely louder, but not annoying. ZERO DRONE. I can't make that up. Videos will be posted sometime, I am definitely lagging on vids!
FITMENT[per my exhaust shop guy]:
Both the driver and passenger side headers fit AWESOME.
*HOWEVER,* I'm not sure if I got a "Monday" crosspipe (lol) but mine was unfortunately jigged almost 3/4" too wide!! Can you believe that? Yikes! The exhaust guy, who's installed plenty aftermarket 3.4/4.0 Tacoma v6 headers, said he's never has this problem with Thorleys. He was on the phone numerous times with Thorley to try to figure out a this seemingly one-off problem, but no luck. Finally, he decided the best solution would be to cut the crosspipe in the middle, expand one of ends, and create a slip joint so he could get the perfect length then tack it, and ultimately weld it. You will see in the pictures. It turned out great after he applied his fix. Other than the crosspipe, these headers fit great with good clearances.
INSTALL NOTES:
- "these 3.4 headers are notoriously the fucking hardest set to install, without a doubt" -my exhaust guy lol.
- I wouldn't recommend Oem Toyota header gaskets, unless you're willing to machine out the rivets. Due to the 1 piece flange design, the headers will not seal properly if the rivets are not removed. The exhaust guy conveniently had machined 5VZFE 3.4 v6 header templates to cut out Percy Carbon XX gaskets for my headers. Google them, probably one of the best kinds of gaskets to use on aftermarket headers.
- Depending on what you're willing to do to make them fit, replacing the manifold studs is one of those "you're already there, might as well do it" kind of things.
- Because 95.5-04 FED/CA spec 3.4 v6 Tacomas had numerous variations on their exhaust systems, Thorley supplies a weldable flange to connect the collector to your factory cat pipe. You may luck out and not need this flange. In my application, the flange was welded to my cat pipe. Probably the easiest part of this install lol.
- If possible, definitely change the upstream(pre-cat) o2 sensor! URD has a helpful Denso sensor guide on their website so you get the right one.
- did I mention how much of a PITA these are to install?
lol
Without anymore delay, PICS!
Driver side: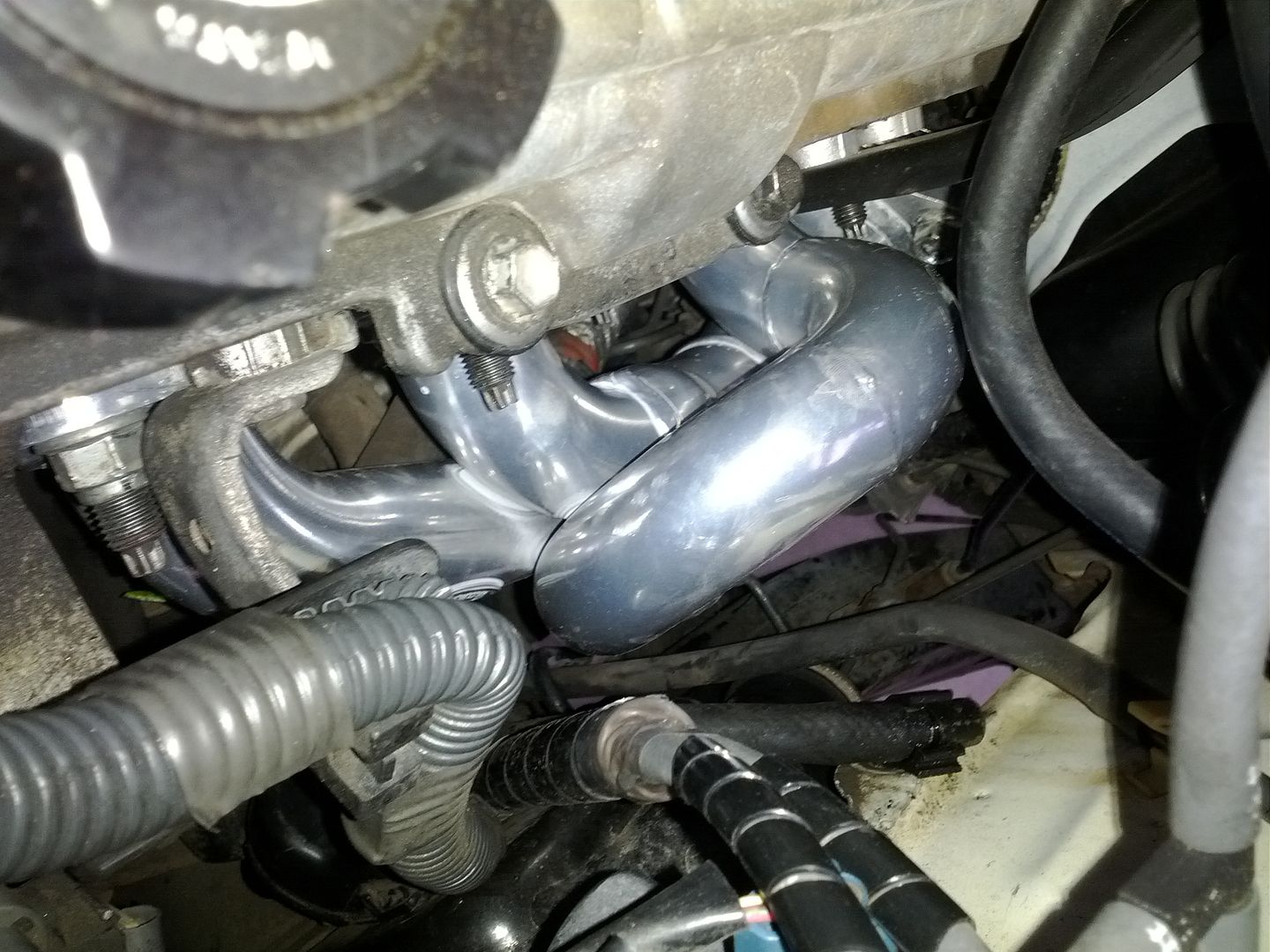 Passenger side: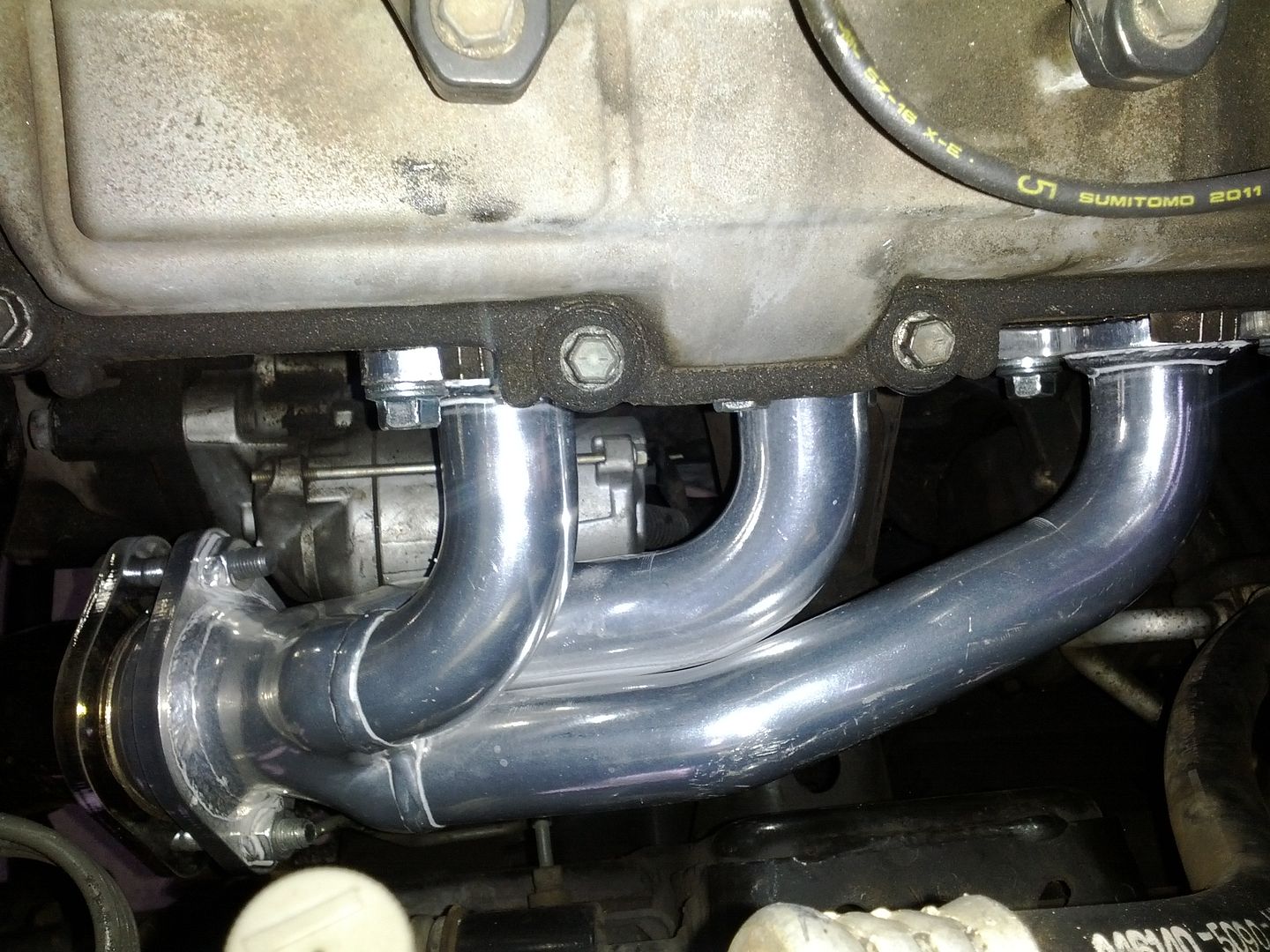 Modified crosspipe: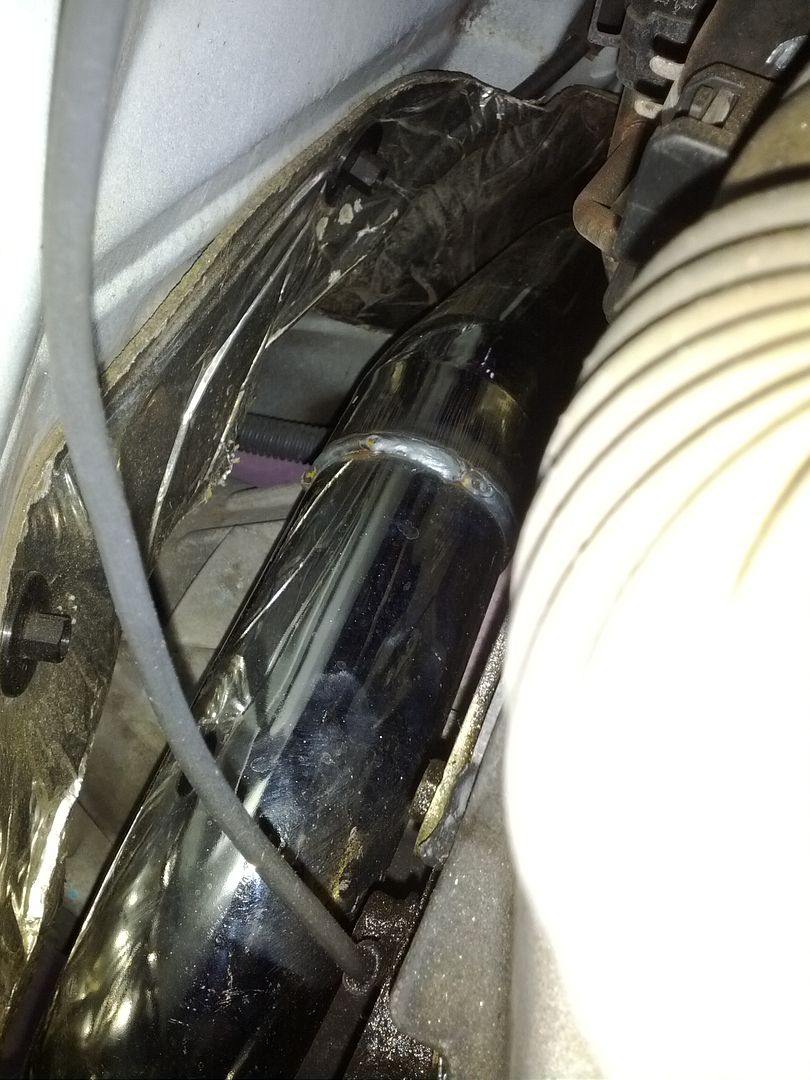 Hope you guys find this helpful!
-Matt