I've been a semi-lurker on this board for a while. Decided I would let everyone know about the upcoming build. Here's the truck last winter before the wreck: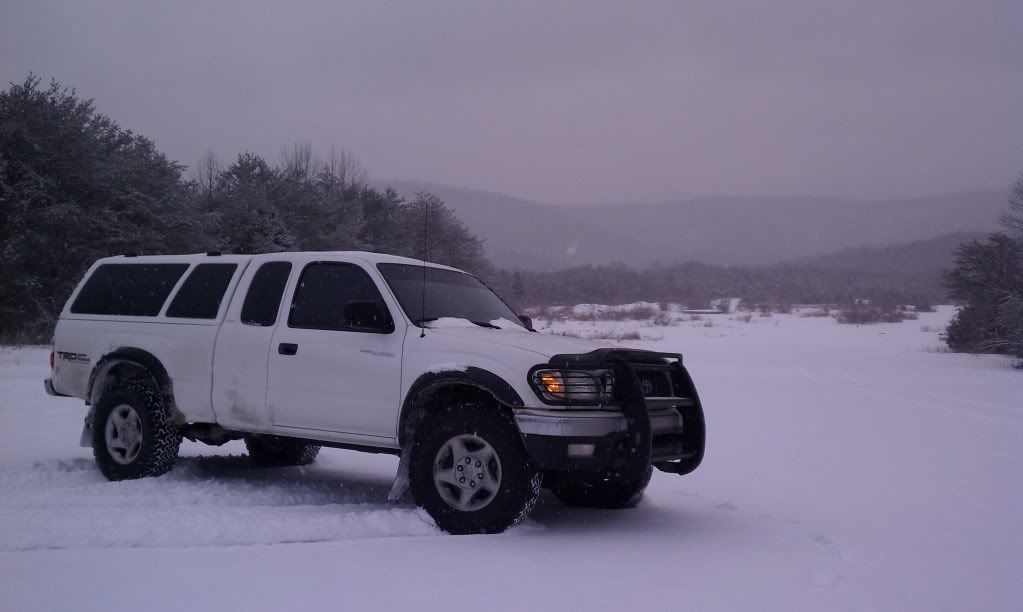 A couple of weeks ago (I'll spare the boring details) a guy rearended me (there has to be a better way of saying that) and knocked me into another vehicle. Long story short, insurance cut me a very hefty check for the repairs. I have a buddy that is really good at body work, he's fixing it for a mere fraction of the check of I received. Most of the damage is broken lenses, dings in fenders, bumpers, tailgate, etc. Nothing really extensive, it essentially tweaked every panel on the truck (minus doors). I would post pics, but it was so hard to tell from pics that it would be a waste of bandwidth.
Now it's time to do the stuff I've been wanting to do for years to my truck. So here's the list:
1) ARB Bull Bar Bumper
2) Warn M8000 Winch
3)
Magnaflow
Catback Exhaust (P/N: 15811)
4) An additional
KC Hilite
light for the Bullbar (I already have 2)
5) Warn Winch Kit Bag
6)
Toytec
Coilovers with HD Coils (Silver color option) - I will adjust to about 1.75" to 2"
7) 1.5" Rear AAL from Wheeler's Off-Road
8) Xenon Headlight Conversion from Slimcubby on the currently active GB
9) Line-X my bed
10) Build custom rear bumper. My friend and I are going to build a custom rear bumper. We are going to start with a 6" x 6" x 0.1875" wall square tubing. We are going to cut and weld on plates to build a plate bumper. We figured it would be easier to start with a hot-rolled tube since we don't have any pre-made jigs or fixtures. I'm also replacing my Reese OEM Toyota receiver hitch. This particular hitch bolts to the frame and bumper. I'll build the new bumper to accommodate this feature.
My grill was slightly creased (just the chrome coating), so I plasti-dipped my grill and high glossed my emblem.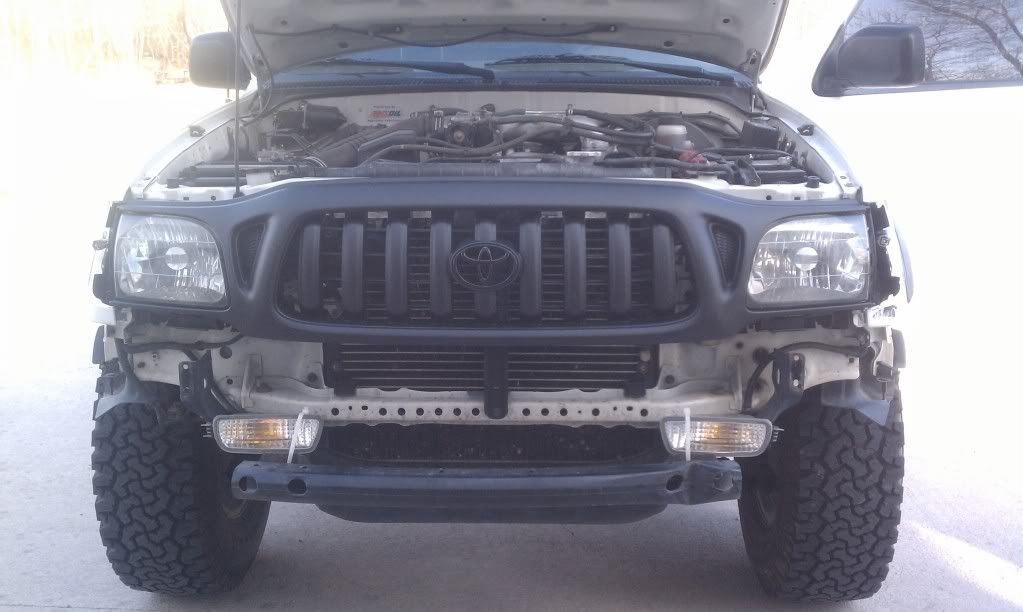 I should have the truck back next week. I should have all my toys in next week sometime as well. I figure the weekend of the 17th I should be ready to have an all weekend wrench-a-thon. I'll post pics when I'm done.
One question, will I need to extend any of my brake lines?