Hey guys, my names Bryan, picked up my 96 V6 4WD taco almost a year ago and just recently started to do some mods. It came with 160k miles on the chassis but 50k on the long block (yes it was replaced by the dealer under warranty). So far im loving it! It serves as my work truck/ daily driver. I do have some issues with it but I'm still currently working on it. First round of mods were a Magnaflow exhaust with turndown pipes (way too loud in the cab, going to get the pipes to come out to the side), and a K&N drop in air filter.
Day 1 getting it smogged: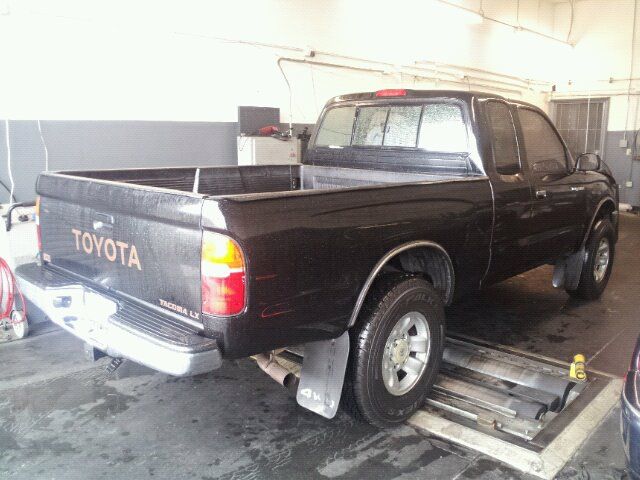 A little off roading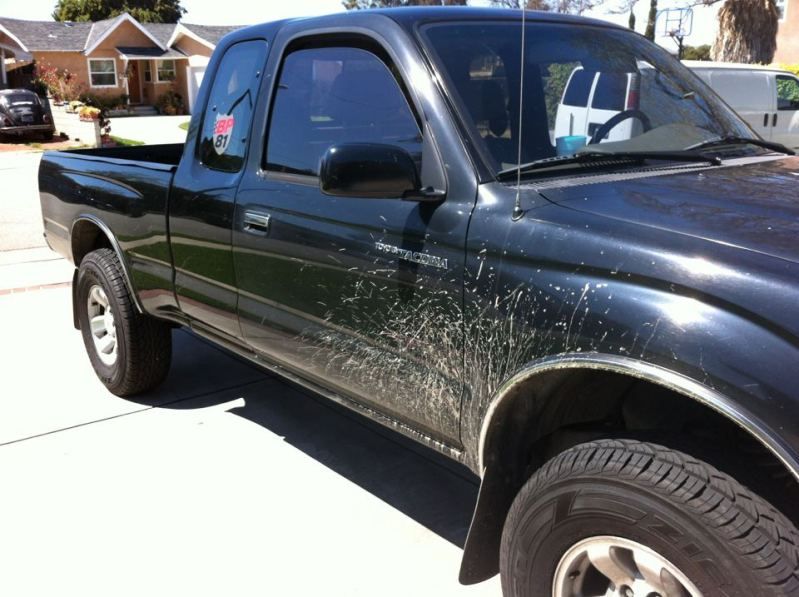 Fast forward almost a year later I found a shell but stupid me i didn't really check for fitment. Here's a pic of it on the way home: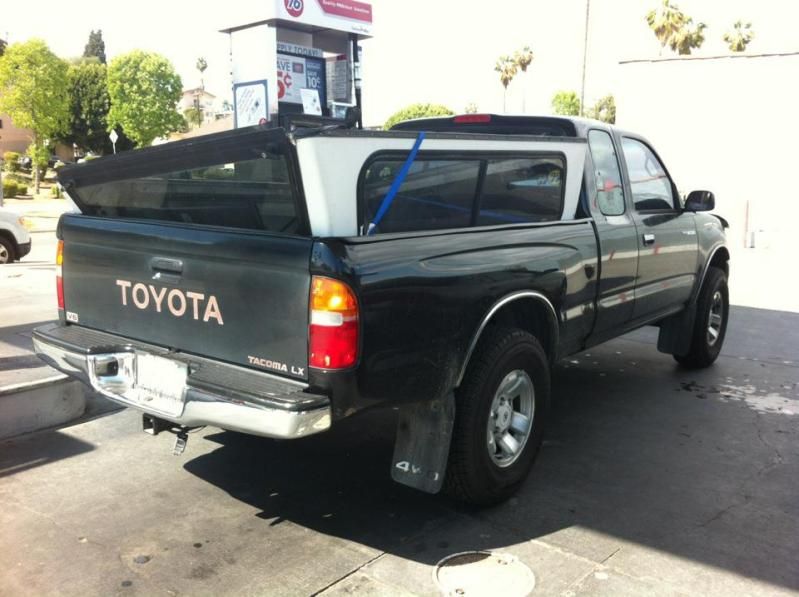 I think I put it on wrong LOL, jk I didn't have any c clamps or j hooks yet so this was the only way it would get home safely lol. I then decided to rattle can it with some black rustoleum and try to match my already faded paint: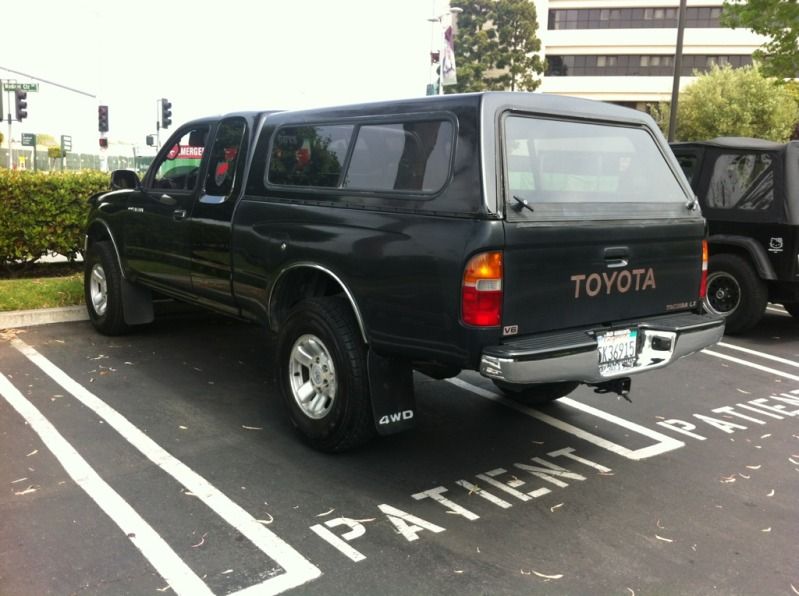 The problem I had with it was that the shell sat lower than the cab by 1 1/2 inches. I tried to remedy the issue by getting some metal square poles cut to frame around the bed. I mocked everything up and came to a conclusion that this was not going to work, looked like shit. Searching on CL I found a shell that was originally on a 1st gen taco and picked it up this morning. It was really dirty but nothing a good scrubbing and some vacuuming can't fix, yes I said vacuum cause the original owner of the car lined the inside of the shell with grey carpeting: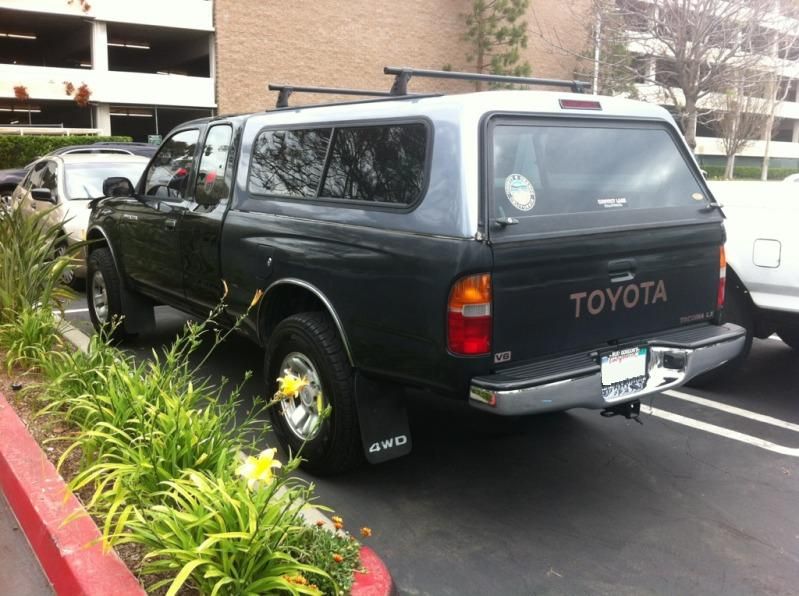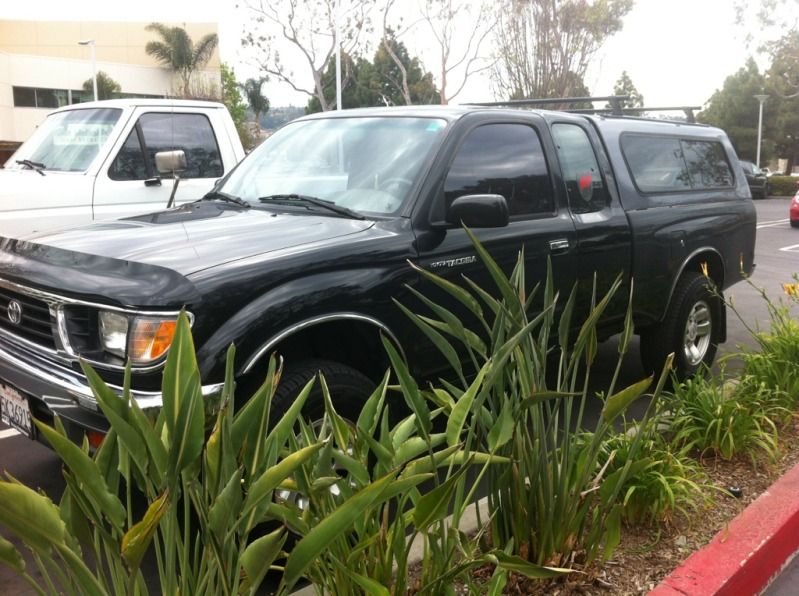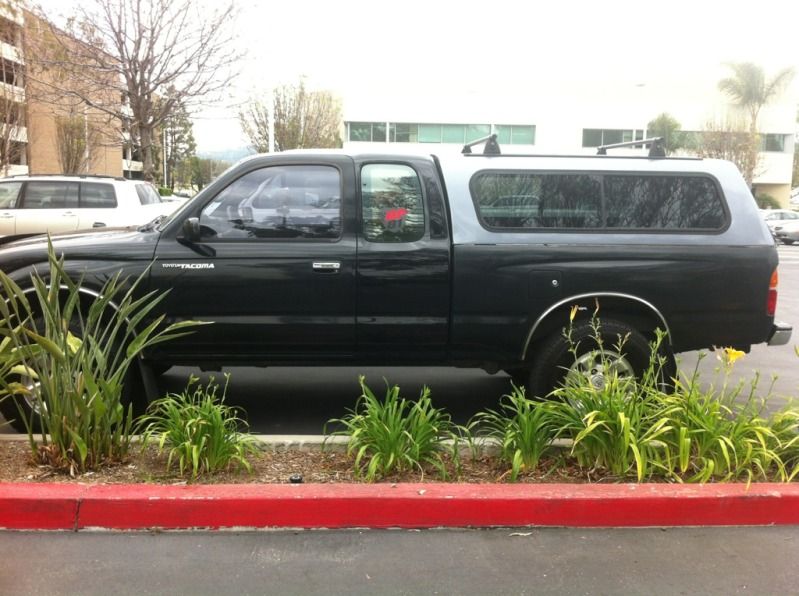 So far this is what I have. I'll try and update this as I continue to mod.
Oh and here's a pic of my weekend car: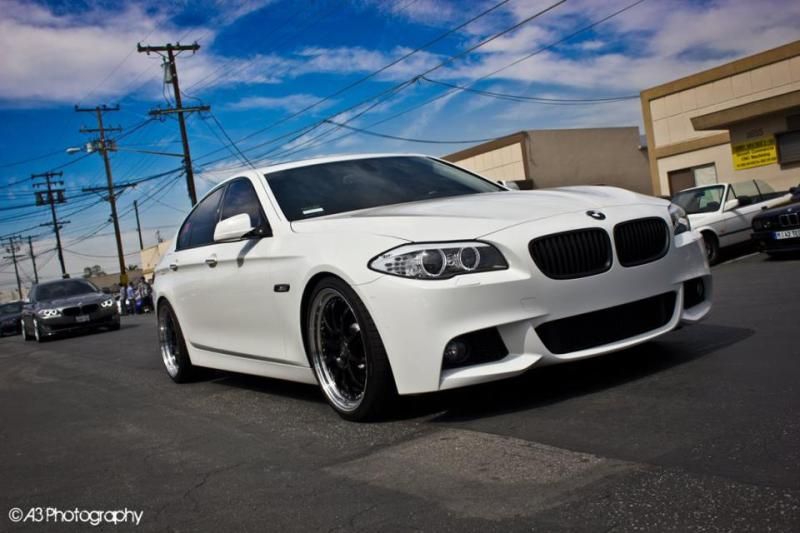 Thanks for reading and looking!