I want to restore my fender flares and honestly was just going to prime and paint them as is (yeah, lazy I know)
But there are three significant chunks of the fiberglass missing (see pics)
I've never worked with fiberglass or bondo but know they're messy and kind of a PITA. I've seen jars of premixed fiberglass and bondo on the shelves and was wondering if that is a good route. If so, how would you go about doing these?
What are the chances I succeed as a first time user (and full time loser
)?
And do you think it's worth the hassle or should I just paint over them as is?
Driver's side front: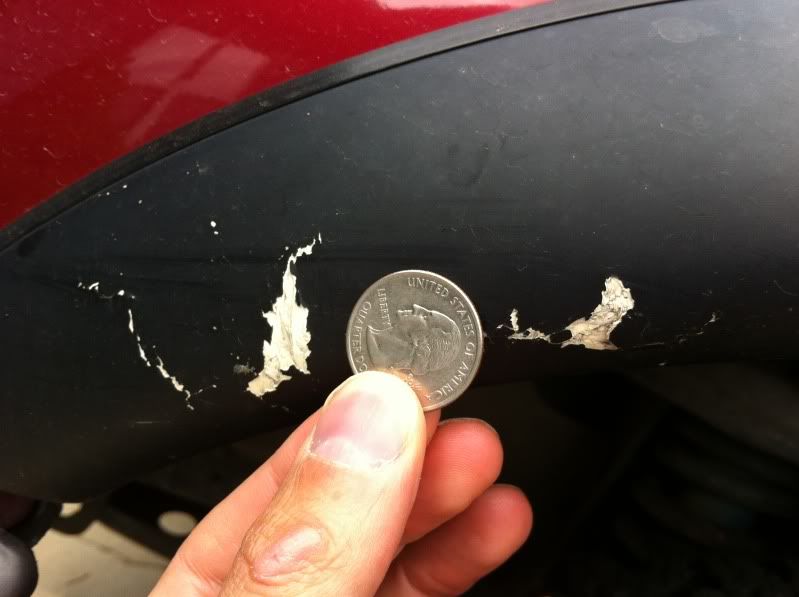 Passenger side rear: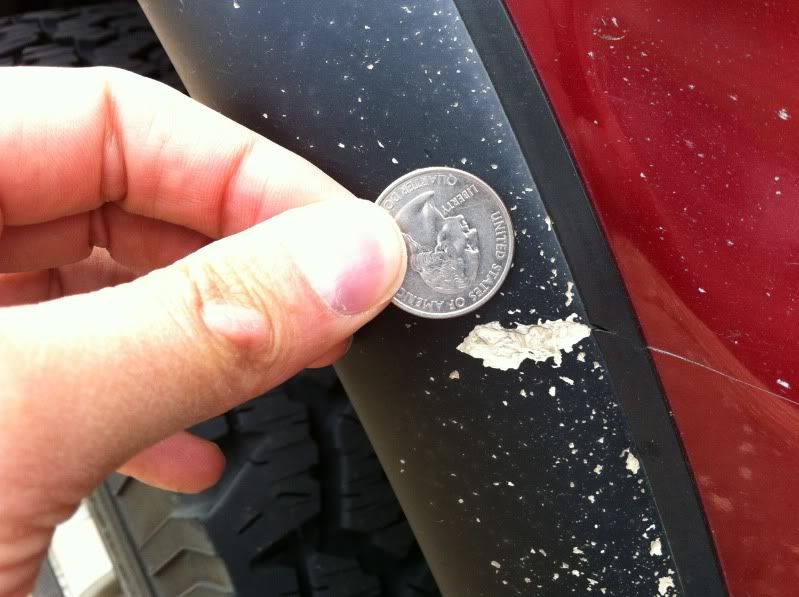 Both rear flares have those tiny little pits from years of rocks kicking up against them... and both seemingly have some tape (?) at the bottom for extra protection. I assume I will have to remove that before painting.
Thanks for any input